Shelf Awareness for Readers for Friday, August 3, 2012

Book Candy
Bookstore Pickup Lines; Modern Words; Art of Google Books
"Bookstores are a lot like bars, except that you have to bring your own alcohol," the Date Report blog observed in its post offering "10 pickup lines for flirting at the bookstore."

---
Woot! Mental Floss featured "35 modern words recently added to the dictionary."

---
A picture is worth how many writers? For his "Writers I Have Loved" project, Joshua Landsman "keeps a gorgeous notebook filled with excellent drawings, musings and quotations from some of his favorite authors, from Samuel Beckett to Flaubert," Flavorwire reported.

---

First there were books about art, then art made from books and now the Art of Google Books, which celebrates the "generative nature of transmediation" by searching for Google book pages that exhibit "distortion, color changes, misplaced autolinks, and, frequently, the hands of an employee," the Huffington Post noted.
Great Reads
Further Reading: Summer Family Sagas
The summer months may turn up the heat, but nowhere as profoundly as within extended families that come together to share vacation time. No matter the idyllic setting or good intentions, when loved ones gather, fireworks often ensue--making for some great drama on the page.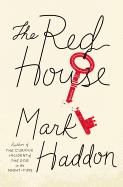 In The Red House by Mark Haddon, estranged British siblings Richard and Angela reunite at their mother's funeral. Afterward, Richard, a wealthy physician with a new wife and a wretched teenage daughter, invites Angela, her feckless husband and their three teenage children to his big country home in Hay-on-Wye on the Welsh border. As the polyphonic narrative unfolds, the reader comes to realize that these eight people--with vastly different personalities, operating systems and agendas--have brought a lot more baggage with them than meets the eye.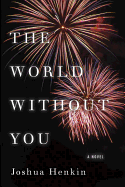 Fourth of July weekend in the Berkshire Mountains of Massachusetts is the backdrop for The World Without You by Joshua Henkin. Shared grief and mourning unite the Frankels--a large, mostly nonobservant Jewish-American family--as they gather for a weekend at their parents' vacation home to unveil the gravestone for their brother Leo, a journalist and adventurer killed in Iraq a year earlier. But once everyone is settled beneath the same roof, the memorial becomes shrouded by sibling rivalries and marital feuds in this story of love, loss and the true meaning of family in the aftermath of tragedy.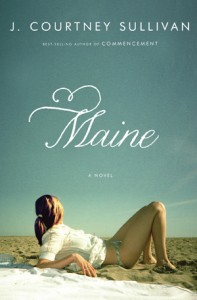 Catholic guilt, alcoholism and bad choices are the undercurrents that propel J. Courtney Sullivan's Maine. The story is told via the distinct viewpoints of three generations of women from the Irish-American Kelleher clan who assemble, with their respective families and significant others, for their annual summer retreat at a cottage set on three acres of Maine beachfront property. Over the course of a month, family secrets are gradually unveiled that probe the relationships between the women, blurring the line between love and anger. --Kathleen Gerard, blogger at Reading Between the Lines
Inklings
'I Don't Read Fantasy, But...'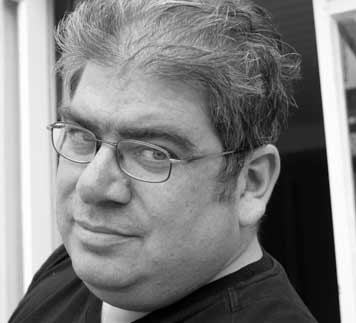 Ben Aaronovitch is the author of four books in the Rivers of London series. They star Peter Grant, police constable, apprentice wizard and "all round nice guy," as he tries to maintain law and order amongst the more "special" members of London's population. The latest is Whispers Under Ground (Del Rey).
My first inkling that things were not going the way I expected was when a young woman told me that she couldn't read my book because she'd lent it to her mother, who was refusing to give it back.
"Did she like it?" I asked.
"Oh yes," said the young woman. "Her reading group are going to do it next month."
I thought I knew who my audience was. So did my publisher--SF and fantasy fans, in the main. It certainly wasn't the reading groups of rural market towns.
Then I went out on promotional tours and found that the majority of my audience frequented the crime side of the bookshelf aisle. But then, that's really not that unusual--lots of people like crime and SF. Myself included.
Only the most common thing they said to me was: "I don't normally like fantasy but...."
Now you're thinking to yourself, "Yeah, we get it, it's a crossover hit, we're all very happy for you--is there an actual point to this mini-essay?"
The point is this:
People will tell you to research your market, and that's useful advice, but ultimately if you're going to spend three to six months of your life slaving over a hot word processor, the only way you're going to do any decent work is if you write something you really want to read yourself.
So you can cynically target your work at 25-35 white male upper-lower-middle professional soccer dads, but the truth is you're just as likely to sell to 12-18 Midwestern agricultural workers. My best advice: write what you want to write, and hope somebody else wants to read it.
Sometimes you get lucky.
Literary Lists
Summer Reading; Book Travel; Fictional Sisters; Movie Adaptations
"Summer reading list: fiction to last you until fall" was featured by the Critical Mob blog.

---

For NPR's "A World on the Page: Five Great Travel Memoirs," Parul Sehgal offered some summer reading advice: "Crank the AC and allow these five books to take you to other worlds."

---

"Unconditional love and support, sibling rivalry, and family secrets pepper the world" of Flavorwire's 10 memorable sets of sisters in fiction.

---

For film adaptation buffs, the Albany Times Union featured a list of "books you need to read before the movies come out."
Book Review
Fiction

Cupboard Full of Coats
by Yvvette Edwards
Triburbia
by Karl Taro Greenfeld
Daniel Fights a Hurricane
by Shane Jones
Motherless Child
by Marianne Langner Zeitlin
The Age of Desire
by Jennie Fields
You & Me
by Padgett Powell
Food & Wine
Vintage Cakes
by Julie Richardson
Biography & Memoir

Caveat Emptor: The Secret Life of an American Art Forger
by Ken Perenyi
Psychology & Self-Help
Stress Pandemic
by Paul Huljich
Science
The Breathless Zoo: Taxidermy and the Cultures of Longing
by Rachel Poliquin
Children's & Young Adult

Penelope Crumb
by Shawn K. Stout
1-2-3 Peas
by Keith Baker
Moonbird: A Year on the Wind with the Great Survivor B95
by Phillip Hoose
--- SPECIAL ADVERTORIAL OFFERINGS ---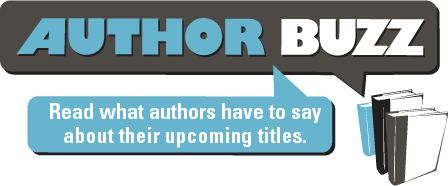 Dear Reader,

The lives of a middle-aged doctor and a love-struck young woman intersect across time in SLEEPING IN EDEN, Nicole Baart's haunting novel about love, jealousy, and the boundaries between loyalty and truth. SLEEPING IN EDEN is a book that will capture your imagination and make you wonder, how far would I go to prove my loyalty? My publisher is giving away 5 books, email now to win at howardbooksgiveaways@gmail.com




Publisher - Howard Books, a division of Simon & Schuster

Publish Date - 05/21/2013

ISBN-13 - 9781439197363

List Price - $16.00
Dear Reader,

Can love cross borders? In IMPERFECT PAIRINGS a woman's love for an Italian leaves her confronting this question. He's Jack in America, but he's Giovanni in Italy; understanding him means understanding his culture. It means losing the foundations of her identity to become entangled in the deep-rooted vines of his family's troubled past when she'd vowed to remain disentangled. Her career and autonomy had always come first. Will she lose herself? I'm giving away five books. Email jackietownsend@gmail.com to win!

jackietownsend.com




Publisher - Ripetta Press

Publish Date - 05/07/2013

ISBN-13 - 9780983791522

List Price - 9.99
Dear Reader,

Full moon night in Seoul. Victim of a brutal crime, beautiful, mentally troubled Jang-Mee dissociates from her body and becomes a channel for an ancestral ghost who hints at historical secrets. Seeking the ghost again, Jang-Mee becomes addicted to dangerous situations that bring her to the edge. As Sibyl tries to save Jang-Mee, Sibyl must confront her own dark nature and break through the taboos surrounding sexuality. I'm giving away 5 copies of SUNDAY GIRL. Write to me--klee@kalliopelee.com--to win!

Kalliope Lee




Publisher - Psychopomp Press

Publish Date - 04/12/2013

ISBN-13 - 978-0-9576321-2-7

List Price - $1.99
I'm so excited to share my newest novel, Suddenly Beautiful, with you. It's the first book in my humorous Modern Goddess Series. Nikki Triano has pined for her boss, billionaire, Toraos Stephanos, for the past six years. Unfortunately he's never shown her anything but professional respect—until he mistakenly drinks a bottle of Ambrosia. Yowza, things heat up when the world of the gods collide with Nikki's organized life! Love, laughs, and a little well-deserved revenge ensue. Because I'm so excited about Suddenly Beautiful I'm going to give away ten copies to ten lucky readers. Email me at boonebrux@boonebrux.com.

Good luck!




Publisher - Entangled Publishing

Publish Date - 04/17/2013

ISBN-13 - 9781622661169

List Price - 2.99