Shelf Awareness for Readers for Tuesday, September 4, 2012

Book Candy
Children's Book Foods; Cool Book Covers; Letter Scarves
From Butterbeer to "Baked Green Eggs and Ham Crepes," the Huffington Post offered a select menu of "foods from children's books."

---
Check out ShortList magazine's choices for the "50 coolest book covers."
---
For Vogue's "The Custom of the Country" photo shoot at the Wharton estate in Lenox, Mass., Annie Leibovitz and creative director Grace Coddington "cast Natalia Vodianova as Edith Wharton along with ten leading actors and writers to play the parts of the members of her celebrated inner circle," including Jeffrey Eugenides, Juno Temple and Jonathan Safran Foer.

---

Letters to keep you warm. As autumn approaches, word-lovers might be inclined to wrap themselves in one of the laser-cut letter scarves from Little Factory, available in Helvetica, uppercase and lowercase.
The Writer's Life
Elinor Lipman: A Tweet a Day (with Dressage)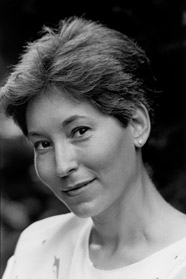 Novelist Elinor Lipman (Then She Found Me, The Inn at Lake Devine, The Family Man) has been called "a modern-day Jane Austen," for her witty social satire, but in her new project she leaps beyond the one-eyebrow-raised subtleties of her characters' antics, composing and sending a tweet a day until the November 6, 2012, election. In just 140 characters, Lipman's political position is clear. And the upside-down elephant icons in Tweet Land of Liberty: Irreverent Rhymes from the Political Circus (Beacon Press) only underscore her up-to-the-hour take on the news. Where else can you find a poem rhyming "Netanyahu" with "Mitt-view?" Follow Lipman on Twitter and Facebook.
How did you decide to start the tweet project?
On impulse! There's something like tweet pressure in the air when you're an author--with Twitter giants like Susan Orlean--so I thought it was time to get on the bus. After one newsy tweet to my zero followers, I thought, I know! One rhyming political tweet a day until the 2012 election! I'll enjoy that more than anything. I should've done the math and realized that meant 499 days....
Have you ever seriously regretted it?
No. Especially not now with Tweet Land of Liberty. After Beacon Press asked to publish the tweets, I walked around thinking, Too good to be true. Did I dream this? Though on many days I've regretted the seven-day-a-week pledge, mainly because of the weekend news vacuum.
How long does it take to write a tweet that rhymes, has perfect meter, relies on facts and is entertaining?
The shortest* took only a few minutes due to a dual gift of topic and rhymeability, but I've taken two-plus hours for some, and that's usually attributable to nothing much happening. Also, I don't want near-rhymes or tortured phrases or--truly unforgiveable--lines that don't scan. And then there's the 140-character limit, though, after 13 months, I seem to hit the right length without much pinching.
*Bit by penguin at a zoo/ What's a candidate to do?/ Soon the bird wrote in his blog/ "Newt tastes like an underdog."
Do you think you're preaching, er, tweeting to the choir, or possibly enlightening some voters? Perhaps drawing apolitical readers in to the political discussion?
Guilty as charged, tweeting to the choir. I do admit to being a Yellow-Dog Democrat, but hail to my favorite Republicans, without whom I'd have few subjects and no objects of derision. I'm not going to convert Rush Limbaugh, but maybe some fence-sitters can be won over with humor. Or with poetry.
Do you think your tweets offer people frustrated by politics a satisfying way to feel less alone in their angst?
Yes! I'm going to adopt that as my slogan. Thank you. But seriously, when readers say that about my novels--that they make them feel less alone--I take it as the highest compliment.
Have you alienated any conservative acquaintances?
Probably. Sometimes Facebook friends write a rebuttal, but not as often as you'd think. A few took offense when I had a little fun with "dressage," but I remind myself before I post something a little edgier--using the words "douche" and "vaginas" come to mind--that it's the Twitterverse and I shouldn't be a sissy.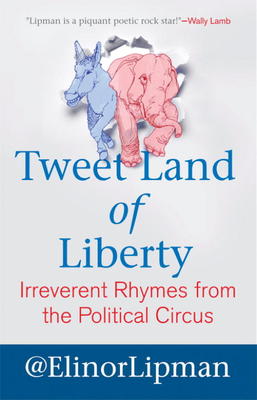 Your tweets seemed to be evenly divided among the Republican candidates during the primaries. Was that in fact true or did someone lead in tweet-ability?
Oh yes, tweet-ability was my guide. Plus ridiculousness. I tried not to write several tweets in a row about the same person, but who could resist Bachmann, Cain and Gingrich? Santorum was great, too, and surprisingly easy to rhyme. One of my most popular tweets rhymed Santorum with Purim. I miss them all.
How often do you tweet about a non-political news item? You occasionally digress ("Are You There, God? It's me, Tim Tebow" comes to mind.) Is this a conscious effort to take a break?
It's usually because a nonpolitical topic is in the headlines, and it would seem off the mark and clueless to ignore it. I wrote three in a row about the murders in Aurora.
How many have you written so far?
July 29th marked number 400. I took off only Yom Kippur.
What would be the dream political situation about which you would love to tweet?
A Romney affair.
Your readers know you as a wonderful fiction writer and essayist. As a writer, is tweeting more or less satisfying than writing books or newspaper pieces?
Thank you. I get instant responses and therefore instant gratification in tweeting. And it's even self-gratification when I hit on the right word or phrase that completes the day's rhyme. In fact, that's when I know a rhyme is ready to post, when I allow myself a smile. And to have them collected in a book, to be found worthy of that, not just for the amusement of political junkies, has been the most fun an author could have.
Is your next novel, The View from Penthouse B, due next May, at all political?
It's not political, but it's a little autobiographical--which I am surprised to hear myself admit. My agent calls it my "recession comedy" so it's certainly topical. Wait; make that topical-slash-romantic.
Are the upside-down elephant icons significant?
Yes, they appear after a GOP candidate quits the race. And a kicking donkey appears when there's good news from the other side--such as immigration, gay marriage, repeal of don't-ask-don't-tell. I think I'm tipping my hand here. My son says--fondly, I'm sure--that I'm a knee-jerk liberal.
Any chance you'll keep tweeting after you've fulfilled your pledge, November 6, 2012?
I'll definitely keep tweeting after the election; just not seven freaking days a week. Only a crazy person would do that....
Whom do you follow on Twitter?
Politico.com writers, MSNBC anchors, Washington Post and New York Times columnists, author friends, my son, my nephew, political sites, White House sites, candidates, comedians, Masterpiece Theatre and Callista Gingrich. --Cheryl Krocker McKeon, bookseller
Inklings
Something Noble and Good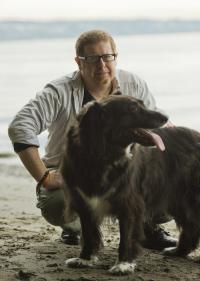 Lance Weller, a Washington native, has hiked and camped extensively in the landscape he describes in his debut novel, Wilderness (Bloomsbury), about a maimed Civil War veteran, Abel Truman, who, with his beloved dog, makes his home in a driftwood shack on the rugged coast of Washington State. Old and ailing, he makes a heroic final journey over the snowbound Olympic Mountains. See our review below.
One of the reasons I settled on the 1864 Battle of the Wilderness, the first clash between Grant and Lee, as the centerpiece of my novel, was because I didn't want to have to write about Gettysburg. That battle was too big for my ambition, too complex and too iconic. It was frightening to considering trying to do justice to the momentous events of those three days in July. It had been done before, better, and with far more insight than I could bring to the page by giants like Michael Shaara and MacKinlay Kantor.
And I couldn't write about Gettysburg because I had no idea how to do it, what approach to take. Besides, the Battle of the Wilderness suited my purposes far better for what I wanted the tone of the book to be--dark and wild and close.
If, at Gettysburg, the armies were arranged in dressed lines with flags snapping, then in the Wilderness they devolved into mobs and what wind there was served only to disturb the powder smoke. So, with reluctance and chagrin, I put away Gettysburg. And when I visited its battlefield on a research trip to the Wilderness, I tried not to be moved by what I saw there, by the ground itself and myself upon it.
But, as is the way of things sometimes, the character of Edward Poole found his way into my book. A Native American of the Makah Tribe, Edward is fascinated by Gettysburg because of his uncle's connection to General Pickett and, through the complex lens of his interest, I found myself writing about the battle and Abel Truman's part in it. Despite my best intentions not to write about that ground, I found myself telling what Gettysburg meant to Abel and what it meant to me: how I loved it not because it was the signature battle of the Civil War and in spite of all the violence, bloodshed and horror, but because there is something there, on those green grass fields and in those summery woods, that remains noble, heroic and good. --Lance Weller
Literary Lists
Pols' Book Faves; Underrated Crime Writers; African Books
It's convention season, so why not kick back with one of "10 contemporary politicians' favorite books" highlighted by Flavorwire.

---
Otto Penzler, owner of the Mysterious Bookshop in New York City and editor of The Great Detectives, recommended "5 underrated crime writers."

---

The "10 best contemporary African books" were noted in a Guardian slide show.

---

Artist and filmmaker Patrick Keiller selected his "10 favorite books with pictures" for the Guardian.
Book Review
Fiction
The Oxford Book of American Short Stories
by Joyce Carol Oates
Wilderness
by , Lance Weller
Mystery & Thriller
The Beautiful Mystery
by Louise Penny
Romance
The Memory Thief
by Emily Colin
Food & Wine
Food in Jars: Preserving in Small Batches Year-Round
by Marisa McClellan
Essays & Criticism
Drinking Diaries: Women Serve Their Stories Straight Up
by Leah Odze Epstein , Caren Osten Gerszberg
Nature & Environment

Almost Somewhere: Twenty-Eight Days on the John Muir Trail
by Suzanne Roberts
Health & Medicine
The Omega-3 Effect: Everything You Need to Know About the Super Nutrient for Living Longer, Happier, and Healthier
by William Sears , James M. Sears
Children's & Young Adult

Splendors and Glooms
by Laura Amy Schlitz
The Cavendish Home for Boys and Girls
by Claire Legrand , illus. by Sarah Watts
Poetry

Snake
by Gary Lemons
--- SPECIAL ADVERTORIAL OFFERINGS ---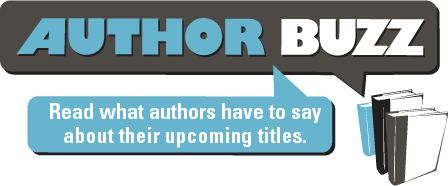 Dear Reader,

When I first set up a "demon graveyard," of sorts, for my Demonica/Lords of Deliverance series, I never imagined that the characters who populated it would become so central to the series. But here we are, following up the Grim Reaper's story with that of his right-hand man, Hades.

Dark, lethal, and a little playful, Hades will take a beautiful, brave fallen angel on a journey that will lead them both to danger and, possibly, love.

Please write to 1001DarkNights@gmail.com to win one of five copies.

http://www.1001darknights.com/authors/2015-books/larissa-ione-hades/




Publisher: Evil Eye Concepts, Inc

Pub Date: 5/26/15

ISBN: 978-1-940887-54-8

List Price: $2.99