Shelf Awareness for Readers for Friday, November 9, 2012

Book Candy
Book Collages; Great Novels' Opening Lines; Alice Chess Board
Artist Alexander Korzer-Robinson's "incredible sculptural collages cut from antique books" cut away "everything except the images on each page, leaving them in their proper order," Flavorwire noted.

---
"On a January evening of the early seventies, Christine Nilsson was singing in Faust at the Academy of Music in New York." The Guardian featured a quiz on the opening lines of great American novels.

---
An Alice Through the Looking Glass chess board, hand-crafted in 1875 by illustrator Sir John Tenniel, has been discovered and 150 limited-edition replicas made, the Telegraph reported.

---
What's the difference between Tom Sawyer and Huck Finn? Mental Floss explains it all for you.
The Writer's Life
James L. Rubart: Letting the Music Out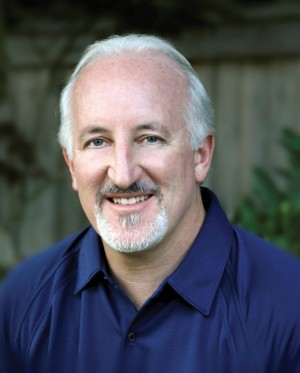 Jim Rubart is a professional speaker, marketer and author of the four novels: Rooms, Book of Days, The Chair and Soul's Gate (just out from Thomas Nelson). The University of Washington was somehow convinced to give him a degree in broadcast journalism back in the mid '80s. He was an on-air talent before starting his own marketing firm. He lives with his wife and two sons in the Pacific Northwest and loves to dirt bike, hike, golf, take photos and still thinks he's still young enough to water ski like a madman.
Your résumé did not include "writer" for a long time. When and how did you start writing?
I always wanted to be a writer. In the seventh grade, I read the Chronicles of Narnia; it blew my brains out as an 11-year old. I thought, I want to do what Lewis did for me--he took me to a different world. So that dream was there from an early age.
I took a journalism class in eighth grade, was rejected when I tried out for the school newspaper, so at that point I heard the message, "You can't write" and even though I had this huge desire, and continued to dabble in writing with little short stories, I never showed them to anybody. I subscribed to Writer's Digest throughout my teens, my early 20s; I'd even go to an occasional writing workshop, but I never tried to be published. Then, around 1999, I wrote a play for my church, and someone came up to me and said I should be a writer. And that was the first stirring of thinking I should go with this, and I was one of those people--it sounds arrogant to say--who would read books and think, I can do better than this. But I was too scared to jump off the cliff.
In 2003 my wife went on a fast, and she said, I don't know why God led me to do this, I don't know how long this is going to last, but I'm supposed to do it. Day one, she hears nothing. Day two, nothing. Day three, we were in the car and God spoke to me, saying, Jim, I've created this desire in you, I've given you the gift of writing, when are you going to let go of your fear, when are you going step into it? To quote Annie Dillard, "You've got to jump off cliffs all the time and build your wings on the way down."
But this was while your wife was on a fast, not you?
Yes, exactly! I turned to my wife and said, I know you are fasting but here's the deal... and she said, I'm hungry and you get the answer!!?? So I got serious. I wondered, what if we could enter into the rooms of our soul and see some of the things we have forgotten that are glorious about us, or go into a room and see what has kept us back from our destinies? And the idea for Rooms was born.
I want people to be free to pursue their dreams, their destinies; I think each of us is divinely designed, but so many of us are fearful, so many of us don't let the music out, we never sing our songs. In the process of becoming a published author, I finally stepped into my destiny, and what I want people to do coming away from my novels is to be encouraged and empowered to follow their dreams. I finished Rooms in 2005 and sent it off to some publishers where it was rejected, and that almost took me out. But my wife looked at me, after I'd gotten one of the rejections, and said, Jim, you have to decide if you're a writer or not; no matter what anyone else says, you have to make the choice. If you are a writer, you have to continue. That was January 2006. I went to a writing conference that spring, and by July 1, three agents were interested in representing me. That fall I signed with a fourth agent and he shopped my manuscript, but everyone rejected it.
One of the editors who had turned it down wrote to my agent and said, I was so impressed with Rubart's material that I found myself wishing another author had written it. The editor needed an author with a track record, and he couldn't take a chance on a book like this. I sat down with that same editor at a writing conference a year later, and he said, Jim, I've read 200 manuscripts since I read yours, and yours is the one I can't get out of my mind. Let's take another run at it. And he published it in April of 2010--we put it on Kindle for two weeks for free, and it just took off from there.
Since I was a debut author, the publisher, B&H Fiction, hoped to sell 1,100 copies in the first year. We hit that the first month.
In April of 2011, Rooms won an RT Book Reviews Reviewers' Choice Award as well as a Best Book award from USA Book News later in the year. So it was a rush. Book of Days was my sophomore effort and was nominated for a number of awards, and I followed it with The Chair in the Fall of 2011. In 2012, The Chair was a finalist for the prestigious Christy Award for Visionary Fiction as well as an ACFW Carol Award finalist.
So you are a writer.
I guess so. I'm finally starting to believe it. There's this scene in The Matrix--one of my favorite movies--where two of the characters are talking about the hero, Neo, who decides to fight this enemy who no one has fought before and the one character turns to the other and says, "What's he doing?" The other character responds, "He's beginning to believe" (in himself). So I'm beginning to believe--it's a drama come true.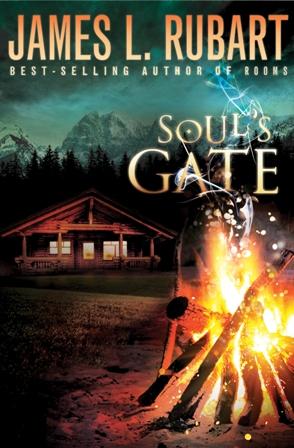 Did you do any social media? How do you think word spread?
Honestly, I think it was just the old-fashioned way of somebody reading the books and telling others about it. I don't do a lot blogging, not much FB or Twitter. I think those things help, and my profession for the last 20 years has been in marketing, so it sounds contradictory for me to say advertising wasn't that big a factor, but if 80% of your sales come from word of mouth, then the best thing to do is to write a good book. If you have a great ad, that's nice, but what really drives book sales is people saying to their friends, "You've gotta read this book."
I teach marketing seminars for writers. I tell them, their biggest marketing tool is their novel, so make sure they spend the time on the content. They have to write a good book.
That's such a great story.
It's unreal. I'm just an ordinary guy, but then I realize I'm becoming well-known. But I take that spotlight and turn it back on the readers and ask them: What are your dreams, what do you want to do? It gives me permission to speak to people's lives. That's a gift and an opportunity. So being in a position to do that--it's the best part of being an author.
Your first three novels are with B&H Fiction, but now you're publishing with Thomas Nelson.
While at my first writing conference in 2006, I got an e-mail from a friend who said, I'm at this men's retreat and I met Allen Arnold [v-p and publisher, Thomas Nelson Fiction] and he's willing to look at your book. I had a vision of him reading Rooms, loving it, and... I've made it! I sent him the first three chapters; he wrote back and said, "Thank you, but it doesn't fit with what we're doing, I'm sorry." I was crushed.
But two years later, in 2008, I had the opportunity to introduce him at a writing workshop. He loved the introduction, which started a relationship that turned into a deep friendship, and while we didn't talk about publishing for a long time, eventually we did and Thomas Nelson became my publisher in the in the spring of 2011.
B&H has been wonderful. I'm a relationship person, and it was hard to leave them. But the opportunity to work with Allen, who deeply understands the kind of stories I love to write... I couldn't pass that up. And the whole team at Thomas Nelson has been phenomenal to work with.
I have a contract now for five books with Thomas Nelson. The first three are a trilogy in a contemporary setting with the supernatural elements amped up quite a bit.
I was struggling with the first book, but then Allen and I took a trip into the Colorado wilderness to a ranch called Well Spring and developed the premise and plot for the first book in about an hour. It was so powerful that a good deal of the book happens at the Well Spring ranch. It's called Soul's Gate, and it just released. The premise is, what if you could send your spirit into other people's souls to fight for their healing and freedom?
The fourth book of the contract? No idea what it will be about. But the fifth, I do know and I'm excited. A few years back, my son, Taylor, came to me with an idea for a movie he called Backspace, where this guy is able to backspace any event in his life and do it over again. So Taylor and I are going to write the fifth book together.
Have you gotten any feedback from readers who don't like the supernatural element in your books?
People love it or hate it. The people who hate it are mostly atheists, so I can see why they're not loving a book that has a lot of God in it. There's not much negative feedback from Christians, although one person said my theology wasn't good, but at least it wasn't as bad as The Shack's! The guy really didn't like that book.
What is your advice for aspiring writers?
Dream big. Someone is going to be the next new author. Why not you? If you shoot at the moon instead of a bush, you'll much more likely to hit the moon, even if it seems impossible.
But... you knew there was a "but" coming, right?
Learn the craft. Because they've been writing since 2nd grade, most aspiring writers think it can't be that hard to write a compelling novel. But it is.
There's an old joke among writers about the author who goes golfing one day with his buddy the brain surgeon. The brain surgeon says, "Guess what? I'm taking six weeks off this summer to write a book!" The author turns and smiles. "What an amazing coincidence. I'm taking six weeks off this summer to become a brain surgeon."
There is a great deal of truth in that story. Treat learning to write fiction like you would if you wanted to become a brain surgeon. It takes eons of time, study, and extremely hard work. Count the cost before you start, because it's high. But the good news is most people give up or aren't teachable. If you are, you'll be one of the rare ones--and have a great shot at being published. --Marilyn Dahl
Inklings
When Things Get Personal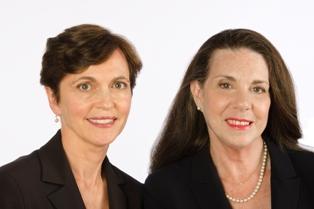 Katherine Crowley, a Harvard-trained psychotherapist, and Kathi Elster, a management consultant and executive coach, create the yin and yang of their company, K Squared Enterprises. Since 1989, they've combined their complementary expertise to develop a method for dealing with difficult people and challenging conditions at work. Their latest book is Mean Girls at Work: How to Stay Professional When Things Get Personal (McGraw-Hill).
As women business partners, we've provided a great deal of support to one another for many years. We've helped each other set limits with women who either abused our time or devalued our services.
We each have our own brand of "mean girl" that we're drawn to. Kathi has experienced a number of saboteurs--women who act as if they admire and respect her expertise, but who secretly go behind her back and try to steal her business. Katherine has attracted certain female clients who've said they want her help, endowed her with superpowers, then criticized and disparaged the service she provided.
Over time, Kathi has taught Katherine how to communicate clear boundaries with the demanding and critical mean girls who've hired her, while Katherine has helped Kathi identify potential saboteurs before they've infiltrated her business relationships.
Writing Mean Girls at Work brought our awareness of what "mean" is to a very different level. It's easy to identify the mean women who are obviously cold or cruel to other women. The more challenging kinds of "mean" are those behaviors that we engage in when we feel threatened or jealous of another woman.
We had to admit that we each exhibited our fair share of "meanness." We'd been guilty of gossiping about another woman, holding resentments against another woman, comparing ourselves to another woman, saying critical things about another woman, rolling our eyes when another woman spoke at a meeting.
As we wrote about these less obvious forms of mean behavior, one of us would say, "Oh, I've done that!" Our candid admissions allowed us to appreciate how easy it is to slip into covert competition with other women at work. They elevated our self-awareness and inspired us to try to be better.
Writing this book has made us extremely conscious of the need for women to support other women at work. We've become hyper aware of our own need to be kinder, to be tolerant and to appreciate the differences among us.
Literary Lists
Inspring, Stressful Books; 'Most Definitive' Millennial Gen Novels
"Inspirational books: Happy reads to help you through a tough time" were suggested by the Huffington Post, which also countered this with "9 books that will stress you out."

---
Noting that in "any culture, the people look to storytellers to give shape to the experiences of their times, TeleRead suggested the "10 most defining novels of the Millennial Generation."

---
Flavorwire suggested "10 'unfilmable' books that made it to the big screen."

---
Like filmmaking, writing poetry is a tough gig," Word & Film noted in its article headlined "Poetic injustice: The 5 Most Fascinating Poet Biopics Never Made."
Book Review
Fiction
The Walnut Tree
by Charles Todd
Léon & Louise
by Alex Capus , trans. by John Brownjohn
Mystery & Thriller

The Christmas Carol Murders
by Christopher Lord
Romance

A Wreath of Snow
by Liz Curtis Higgs
Christmas in Cornwall
by Marcia Willett
Food & Wine
Taste, Memory: Forgotten Foods, Lost Flavors, and Why They Matter
by David Buchanan
Barefoot Contessa Foolproof: Recipes You Can Trust
by Ina Garten
The Epicurious Cookbook: More Than 250 of Our Best-Loved Four-Fork Recipes for Weeknights, Weekends & Special Occasions
by Tanya Steel , the Editors of Epicurious.com
Biography & Memoir
Young Henry: The Rise of Henry VIII
by Robert Hutchinson
Kurt Vonnegut: Letters
by Kurt Vonnegut
Children's & Young Adult

Colin Fischer
by Zack Stentz , Ashley Edward Miller
Unspoken: A Story from the Underground Railroad
by Henry Cole
Earth and Air: Tales of Elemental Creatures
by Peter Dickinson
--- SPECIAL ADVERTORIAL OFFERINGS ---

The Neptune Challenge


by Polly Holyoke


Dear Reader,

When the sea has become humankind's last hope, a group of teens fights to survive beneath the waves. I've always LOVED reading stories about quiet kids who become heroes. So In The Neptune Challenge, I continue the story of Nere Hanson, a shy girl who is brave, can talk to dolphins, and definitely gets to save the day!

If you like stories about courage, friendship and adventure, you'll love The Neptune Challenge.

Visit www.pollyholyoke.com to enter to win a signed copy AND a dolphin necklace/bookmark.

Polly Holyoke

THE NEPTUNE PROJECT
Texas Bluebonnet Award 2014-15 Master List
Maryland Black-eyed Susan Book Award Nominee
Bank Street's 2014 List of Best Children's Books





PUBLISHER: Disney/Hyperion

PUB DATE:
May 19, 2015

AGE RANGE: 10-14

GRADES: 4-8

TYPE OF BOOK: Middle-grade fiction

ISBN-13:
978-1484713457

PRICE: $16.99
Alchemy's Daughter


by Mary A. Osborne


Dear Reader,

In medieval San Gimignano, seventeen-year-old Santina apprentices to Trotula, the village midwife. Some say she is victim of the midwife's spell, but Santina is determined to follow in Trotula's footsteps even as calamities strike. Kirkus says, "…this well-researched story incorporates historical information about medieval alchemy, midwifery, and the conflict between science and superstition..."

Email me at mary@maryaosborne.com for a chance to win a signed copy of the Alchemy's Daughter.

Warmly,

Mary A. Osborne
maryaosborne.com





PUBLISHER: Lake Street Press

PUB DATE:
May 15, 2015

AGE RANGE: 14 to adult

GRADES: 9 to 12

TYPE OF BOOK: YA historical novel

ISBN-13:
978-1-936181-17-9

PRICE: $16.95
Wet Hen: A Short Vowel Adventure


by Molly Coxe


Dear Reader,

Thank you for your enthusiasm for the first two Short Vowel Adventures, Rat Attack, and Princess Pig. Here's Wet Hen, a sweet spring story featuring the "short o" sound, endless rain (Think Noah's Ark starring a broody Hen and her best friend, Ben, a cheerful fieldmouse), rainbow-colored eggs, and (after 21 days afloat in the tiny hen house) baby chicks (also in rainbow colors)!

Email me at bravemouse1@gmail.com to enter to win a signed copy.

Happy Spring,
Molly Coxe





PUBLISHER: BraveMouse Books

PUB DATE:
Available now

AGE RANGE: 5 - 7

ISBN-13:
ISBN 9781940947303

PRICE: $3.99