Shelf Awareness for Readers for Friday, November 16, 2012
Book Candy
Dream Homes for Books; Best New York Bars for Reading
"Dream homes built for books and the nerds who love them" were showcased by Flavorwire.

---
Drink up and read! Philip Greene, founder of the Museum of the American Cocktail shared "Hemingway's favorite cocktail recipes" in the Huffington Post.

---

"Drink a beer, open a book," advised the Daily News' Page Views blog in recommending the "best bars for reading in New York."

---
"At what age do young witches and wizards receive their Hogwarts invitation letters?" Mental Floss conjured up a Hogwarts quiz to "test your knowledge of the preeminent fictional school for magical folk."
Great Reads
Now in Paper: November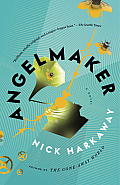 Angelmaker by Nick Harkaway (Vintage, $15.95)
Most of Angelmaker, Nick Harkaway's second novel (after The Gone-Away World), takes place in a fantastical London that combines edgy urban fantasy with cerebral action-movie pacing as a particularly weird assignment drops Joe Spork into a world of robot bees, killer esthetic monks (no, that's not a typo) and an aging ex-spy named Edie, who roams around London with her blind dog. With a sleek retro style and a sexy sense of humor, Harkaway's world is one in which readers will gladly immerse themselves.
Blood in the Water by Jane Haddam (St. Martin's Paperbacks, $7.99)
Retired FBI agent Gregor Demarkian is back with another deceptively tricky mystery in Blood in the Water, the 27th novel in Jane Haddam's series. Struggling with a recent loss in his personal life, Gregor confronts the dirty secrets that lurk within a respectable upscale community, and is forced to contend with small-town ineptitude, monstrous egos and upper-middle-class hypocrisy to get to the bottom of a case of not exactly mistaken identity.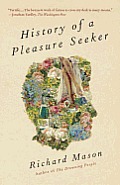 History of a Pleasure Seeker by Richard Mason (Vintage, $15.95)
Piet Barol is the eponymous hero of Richard Mason's History of a Pleasure Seeker, a novel set in belle époque Amsterdam. The handsome, sexually adventurous Piet is eager to leave provincial Holland behind; he's well-educated, fluent in several languages and musically gifted, so he becomes tutor to the young scion of one of the wealthiest families in Amsterdam. Indulging in erotic adventures before moving on to a bright future, he's in a set-up made in heaven, or thereabouts, for a randy young tutor.
The Cove by Ron Rash (Ecco, $14.95)
Four years after the publication of Serena, Ron Rash returns to the mountains of western North Carolina to tell a love story set in the waning days of the First World War. Basing his novel in part on a true incident involving German sailors interned in a prison camp in the state, Rash leaves the strong impression he's only begun to mine a rich lode of memory and imagination his region has delivered to him.
The Healing by Jonathan Odell (Anchor, $15.95)
In the pre-Civil War South, Master Ben Satterfield's plantation has been ravaged by cholera. His daughter dies, his opium-addicted wife takes a newborn slave, Granada, from her mother to keep as a pet, and he purchases a reputed healer, Polly Shine. Seventy years later, Granada recounts past history, recalling the influence Polly had on the plantation and its occupants. Jonathan Odell uses the language of the day, its idiom and its music to great advantage in a compelling work in the pantheon of Southern literature.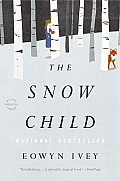 The Snow Child by Eowyn Ivey (Reagan Arthur/Back Bay Books, $14.99)
The Snow Child by debut novelist Eowyn Ivey (a bookseller in Alaska) is a fresh and exquisite adaptation of the snow maiden folk tale in which a child is brought to life from a figure made of snow. This version is set against the cinematic backdrop of 1920s Alaskan territory and follows Jack and Mabel as they build a homestead in the untamed wilderness. Nature in this tale is cruel and awe-inspiring; however, it also brings unexpected moments of joy. One of those is the snow maiden who becomes like a daughter to the couple, albeit one who thrives in the same wilderness that is so at odds with them.
Those Who Love Night by Wessel Ebersohn (Minotaur Books, $15.99)
Ebersohn has written four thrillers set in his native South Africa; The October Killings introduced readers to Abigail Bukula and her friend and associate, Yudel Gordon. Like too many of her South African countrymen, Advocate Bukula of the Justice Department is no stranger to the shared memories of the harrowing and often deadly struggles to overthrow the apartheid regime. When she is told that a cousin she thought slain by death squads is alive, in a Zimbabwean prison with six other political activists, she has no option but to travel to Zimbabwe with Yudel Gordon, a criminal psychologist, and his wife, Rosa, to try to free them.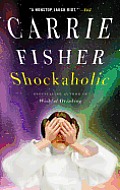 Shockaholic by Carrie Fisher (Simon & Schuster, $13.99)
Carrie Fisher has made a cottage industry of her addictions--think Wishful Drinking--and has no inhibitions about sharing. After rehabs and the death of a good friend, she was having troubles again and submitted to Electroconvulsive Shock Therapy. Fisher's only complaint about it is that it zaps the memory, although that isn't apparent from this memoir, whose underlying theme is "celebrity." Fisher peppers her excellent yarns with bon mots and insight.
Drop Dead Healthy: One Man's Humble Quest for Bodily Perfection by A.J. Jacobs (Simon & Schuster, $16)
A.J. Jacobs has shared his quest for self-improvement over the course of several books: The Know-It-All, The Year of Living Biblically and The Guinea Pig Diaries. Having conquered the mind and the spirit, Jacobs turned his attention to the body in a memoir of his efforts to become the healthiest man in the world. Drop Dead Healthy, like Jacobs's previous books, is often laugh-out-loud funny. For many enthusiastic readers, though, it might also be surprisingly informative and, hopefully, motivating.
The Writer's Life
Katrina Fried and Paul Mobley: Doing the Right Thing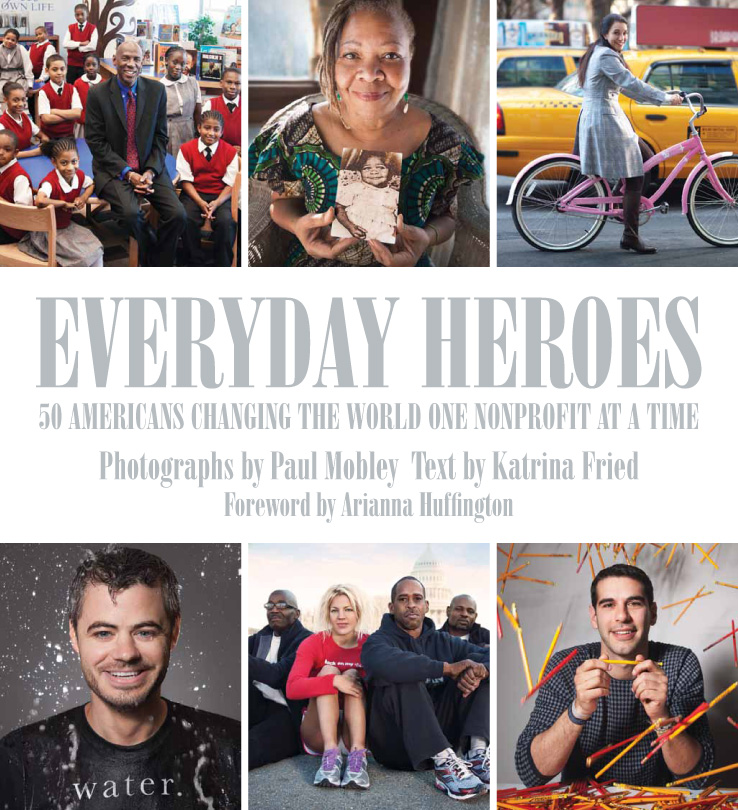 Everyday Heroes: 50 Americans Changing the World One Nonprofit at a Time (Welcome Books) brings together 50 provocative and inspiring stories of nonprofit organizations working for social change and justice across United States. Each of these nonprofits responds to a specific community, yet each has grown out of one person's experience that revealed an unaddressed social need; each organization was founded because an individual felt his or her talents as an entrepreneur and leader could make a difference. Passion and persistence (and success) are the watchwords that writer Katrina Fried and photographer Paul Mobley (American Farmer: Portraits from the Heartland) capture on every page as they celebrate these dedicated agents of change. Everyday Heroes will serve to inspire readers to have faith, hope and new kinds of charity.
Katrina, what sparked your initial interest in nonprofit organizations that have sprung out of an individual's drive be an agent of social change?
The idea for the book was born about five years ago; America was in the early grip of the recession and confidence in our political and governmental leaders was deeply compromised. The notion that we had to become architects of our own destiny--both as individuals and as a country--seemed more critical than ever. By spotlighting the everyday heroes among us--individual agents of hope and change who had committed themselves to improving the lives of others--I hoped to challenge and empower others to lead and give within their own communities.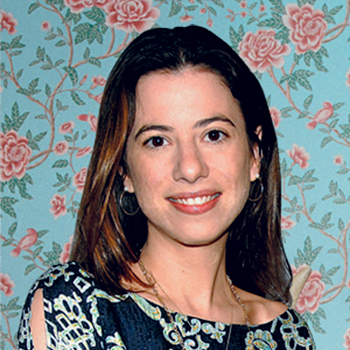 As you began to pull together the list of possible individuals and organizations to include in Everyday Heroes, what challenges did you face?
Each stage of developing the book presented its own kind of challenge. When I began exploring potential subjects, I knew relatively little about the modern landscape of domestic philanthropy, and so the first and greatest challenge I faced was to educate myself, to become as expert as possible within the limited amount of time available. Even after a year of research and hundreds of hours spent interviewing accomplished social entrepreneurs, I was still on a steep learning curve.
With hundreds, if not thousands, of worthy individuals and organizations whose contributions are deserving of recognition, the process of narrowing down my selections to just 50 nonprofit leaders was unquestionably the most difficult part of the second stage of developing the book. Once the heroes were chosen, the third significant challenge I faced was how to make each hero's profile distinct and equally compelling. Success relied greatly on getting each of these men and women to openly share their personal stories with me, as well the stories of their organizations. The goal was to weave together these two narratives and thereby put a unique human face on every cause.
What criteria did you use to select the 50 nonprofit leaders?
They are all founders and/or leaders of successful nonprofits that represent a diverse range of causes and demographics. Offspring of the marriage of entrepreneurship and community service, they nearly all self-identify as social entrepreneurs. They range widely in ages and backgrounds. They are all Americans. They are also what I would categorize as "out of the box" visionaries, whose often unorthodox techniques set them apart from the traditional nonprofit model.
The ultimate goal was to curate a group of individuals and causes whose diversity provided as many opportunities for self-identification as possible. My hope is that everyone who picks up this book will discover a story and a cause that speaks to them, no matter their background, their politics, or their personal values.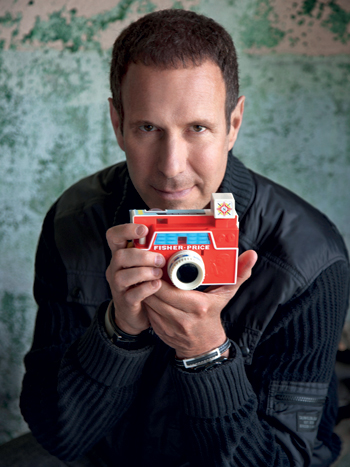 Paul, following your trip to Haiti to photograph Dr. David Vanderpool and his work there, you said, "I looked through the camera in a different way after that experience." How did you made your visual choices?
I spent time learning about their missions, what they were doing to give back. That seemed to "shape the photograph." I posed, lit and expressed my vision for each picture after I had read the backgrounds of each. Sometimes my favorite photographs are made without knowing anything about my subject. For this project, though, it was important for me to know about them. I think it helped complete the final image.
The photographs accompanying each profile are superb in capturing the energy, personality and context of each person. And so many exhibit great graphic wit, too--like the one of Adam Braun, the director of Pencils of Promise, with its hanging mobiles of pencils. How did you develop an approach to capture and communicate the essence of the person or organization?
Throughout the project, I wanted to mix location pictures with strong graphic images in the studio. In the case of Adam Braun, the choice came pretty quickly. Adam's a young, smart, energetic guy, fun and easy to work with. I asked him if he would try my idea of a stylized graphic image featuring those assemblages of pencils. He was completely on board. When you get that kind of trust from your subject, you can get a great picture. The picture with Taryn Davis, executive director of the American Widow Project, came about in a completely different way. I wanted it to "scream" with emotion. When she arrived with the flag and her husband's boots, I knew it was going to be good. Photographing at the location we used was imperative in that case. It reinforced where she was from and her story much better.
If each of you were invited to a presentation and you were allowed to read only one of the profiles from Everyday Heroes, which one would you offer to the audience? And why would you have chosen that particular one?
Katrina: That's a very tough question--like asking which one of my children I love the best! But if pressed... what I will say is that as an example of an individual whose compelling personal story truly captures the spirit of everyday heroism, and whose organization has achieved astonishing success and scalability, Geoffrey Canada, CEO of Harlem Children's Zone, stands as an inspiration. Like many of the heroes in this book, his commitment to help others is deeply motivated by his own early experiences, and his achievements are proof positive that one person truly can make a difference.
Paul: I would choose either a story about Dr. David Vanderpool and the Mobile Medical Disaster Relief work in Haiti or one about Taryn Davis and the American Widow Project--and choosing between them would be hard for me.
I was especially struck by a quote in the book from Michael Weinstein that reminds us, "People don't do a lot of things if they think they can't or that the world won't allow them to.... people will want to do the right thing, they just don't know how or where to go to do it." Do you have a favorite quote that you feel exemplifies an aspect of what these organizations have done to open up new avenues for lasting change?
Katrina: When Robert Egger founded DC Central Kitchen, he reinvented the model of feeding the hungry by training the homeless to prepare the food they were feeding to themselves and others like them. Egger says, "A great nonprofit doesn't try to solve the problem, it tries to reveal the power we have as a community to solve the problem." That, to me, epitomizes the philosophy of nearly every organization featured in Everyday Heroes. And after talking to dozens of successful social entrepreneurs, I'd say the most universally defining quality of philanthropy today is the shift in the relationship between the giver and the receiver. Gone are the days of the traditional donor-beneficiary relationship. The handout has been replaced by the handshake. Today's nonprofit reformers are interested in creating meaningful equal partnerships to empower communities and individuals to raise themselves out of poverty.
Paul: I was humbled by Dr. Vanderpool's telling me that he could have "three nice cars and a big house" but he lives very simply so he can do this kind of work. That sticks with me.
If you encountered a skeptic who said that the profiles in Everyday Heroes highlight a limited number of feel-good success stories that impact a small population, what would you say to them to get them to pick up the book and read a few profiles that might challenge their preconceptions and biases?
The variety of causes, ideas, and narratives chronicled in Everyday Heroes does go to prove that there are as many different ways to give as there are human beings. With each hero's story, there is yet another entry point to the undercurrent of generosity that flows around us. The contributions being made by each of these heroes far transcends their literal impact. The real take-away is this: There is no contribution too small or insignificant. Whether you choose to show kindness to a loved one or a neighbor, to volunteer, to donate, or to build your own movement—you are helping to grow a culture of giving, from which--to use a favored phrase among these entrepreneurs--a thousand flowers will bloom. --John McFarland, author
Literary Lists
Evolutionary Reads; Difficult Books to Fini--
"Evolutionary theory teaches us that life never remains the same," so io9 recommended "20 essential books about the next step in human evolution."

---

Operating on the theory that sometimes it's the person closest to a celebrity who has better stories to tell, Flavorwire suggested "10 great biographies and memoirs spotlighting right hand men."

---

Crayons ready? Mental Floss showcased "10 bizarre coloring books for adults."

---

The Guardian offered its choices for the "10 most difficult books to finish."
Book Review
Fiction

Flight Behavior
by Barbara Kingsolver
Prosperous Friends
by Christine Schutt
Mystery & Thriller
The Marseille Caper
by Peter Mayle
Return of the Thin Man
by Dashiell Hammett
Food & Wine
Wineocology: Uncork the Power of Your Palate with Sensory Secrets from Hollywood's Sommelier
by Heidi Shink , Caitlin Stansbury
Biography & Memoir
Clearly, I Didn't Think This Through
by Anna Goldfarb
Custer
by Larry McMurtry
The Queen of Katwe: A Story of Life, Chess, and One Extraordinary Girl's Dream of Becoming a Grandmaster
by Tim Crothers
History

The Barbarous Years: The Peopling of British North America: The Conflict of Civilizations, 1600-1675
by Bernard Bailyn
Children's & Young Adult

Unusual Creatures
by Michael Hearst , illus. by Jelmer Noordeman; design by Arjen Noordeman and Christie Wright
Nic Bishop Snakes
by Nic Bishop
Venom
by Fiona Paul
Pets
You Tell Your Dog First
by Alison Pace
SOLITUDE CREEK
by Jeffery Deaver
ISBN-13 978-1455517152
Grand Central Publishing
5/12/2015
#4 in the Kathryn Dance Series


an exclusive interview with
NYT bestselling author Jeffery Deaver
SOLITUDE CREEK is the fourth in the Kathryn Dance series, following the amazing, XO. What's in store for Dance this time around?
Oh, mayhem, chaos, and terror, of course! In this novel, Kathryn gets busted down to "buck private" for making a serious mistake during an interrogation; she's relegated to civil work for the CBI, like checking health certificates and bottle deposit receipts. But you can't keep a strong woman down and she secretly runs an investigation on a villain obsessed with turning people's panic into a weapon.
THE BIG THRILL caught up with Deaver to talk about mayhem, chaos, and of course, SOLITUDE CREEK. Read about it here.

ALSO FEATURED ON THE
the big THRILL…
RUINS OF WAR by JOHN A. CONNELL: It took a decade, four defunct novels, and countless rejections before Connell landed a publishing deal. But the hard work and determination paid off. His novel, RUINS OF WAR—a unique, historical thriller set in postwar Germany—is already garnering national acclaim. And Connell, well, he's considered a debut-to-watch. Read about him in THE BIG THRILL.
THE TAPESTRY by NANCY BILYEAU: As a trained Journalist, whose editorial credentials include Rolling Stone and Entertainment Weekly, Nancy Bilyeau understands the value—and importance—of a well-researched novel. Particularly in the case of her Tudor-inspired thrillers. For THE TAPESTRY, the third book in her bestselling Joanna Stafford series, Bilyeau pits her protagonist against none other than King Henry VIII. Check it out in THE BIG THRILL.
THE SHADOW CARTEL by LAYTON GREEN: International man of action, Dominic Grey, has fought cults and criminals all over the globe. In his next escapade, he takes on THE SHADOW CARTEL. We recently sat down with Dominic's creator, Layton Green, and asked the world-traveler-turned-bestseller about his journey to the top of the bestseller list and where he plans to go from here. Catch the whole interview in THE BIG THRILL.
STONE COLD DEAD by JAMES ZISKIN: A taut tale of mystery and suspense that is at once a reminder of how a sleuth got the job done in the era before CSI and an antidote to nostalgia, James Ziskin's STONE COLD DEAD is just too cool to miss. Read all about it in THE BIG THRILL.
DYING BRAND by WENDY TYSON: In the third installment of Wendy Tyson's Allison Campbell mysteries, Campbell ends up investigating the brutal murder of her former boyfriend. As her hunt for truth reveals each secret, Campbell's past and present collide, in a mystery that is not just deadly, but the most personal yet. Get the full scoop on DYING BRAND in THE BIG THRILL.