Shelf Awareness for Readers for Tuesday, November 20, 2012
Book Candy
Prep for Anna Karenina; Tolkien vs. Martin; Love Pentagon
If you haven't seen Joe Wright's film version of the Tolstoy classic yet (or even if you have), you might want to check out Indiewire's "10 adaptations of Russian novels to get you ready for Anna Karenina."

---
Grudge match: Game of Thrones vs. Lord of the Rings. Flavorwire reported that "some brilliant person over at MTV Geek convinced a reluctant George R.R. Martin to play a few rounds of 'GRR vs. JRR.' "
---
If you're "running out of ways to describe the ongoing antics" surrounding David Petraeus's affair with his biographer, Mental Floss helpfully offered "10 historical slang terms and euphemisms for infidelity that you probably won't see in headlines," many of which have literary origins.

---
GIF ("a compressed file format for images that can be used to create simple, looping animations") is the 2012 Word of the Year, according to Oxford American Dictionaries. "Bluster," Dictionary.com's word of the year, was chosen to acknowledge "the most expensive political campaigns and some of the most extreme weather events in human history."

---
Apparently it's holiday season in alternate worlds, too, so io9 came up with a list of "gift ideas for the 7 major species of science fiction fan."
The Writer's Life
Andrew Solomon: Illness or Identity
photo: Annie Leibovitz
Andrew Solomon is the author of the novel A Stone Boat and The Noonday Demon: An Atlas of Depression, which won the 2001 National Book Award, among other prizes, and was a Pulitzer finalist. He has just come out with a monumental work, Far from the Tree: Parents, Children, and the Search for Identity (Scribner, November 13, 2012). He lives in New York and London with his husband and children.
Solomon took 10 years to write Far from the Tree, working with 40,000 pages of interview transcripts from conversations with 250 families. The book encompasses many forms of "difference," from physical to emotional, from genetic to environmental, from "illness" to "gift," weaving together a compelling, moving presentation of humans and humanity, proving that "difference is what unites us."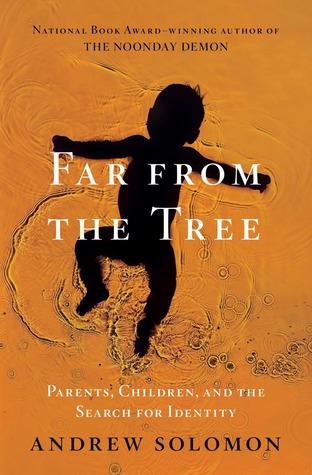 You've written a book that covers a huge range of topics, of "differences." Tell us how you came to this.
I worked on an article about Deaf culture for the Times about 15 years ago, and I was struck that most deaf children are born to hearing parents who try to normalize them by giving them skills in lip reading and oral communication. Many of those children find it impossible to function in the hearing world, and when they discover Deaf culture in adolescence, it is a great liberation for them. It was a story that had some resonance for me as a gay person; gay people, too, are born to parents to whom their condition is foreign, and they have to learn identity from a peer group. Then a friend of a friend had a child who was a dwarf, and I learned that most dwarfs are born to parents of average height, and as this mother began to describe her concerns, I suddenly saw that it happens over and over again, that parents have children who bewilder them, and that children must learn who they are by meeting similar peers. In the end, I chose to look at some conditions usually described as illnesses (deafness, dwarfism, Down syndrome, autism, schizophrenia, multiple severe disabilities) and some usually described as identities (prodigious genius, conception in rape, criminality, being transgender), and concluded that we can describe any way that human beings are as an illness or as an identity, and that understanding the subtle play between the two is crucial to emerging into dignity. Everything is an illness and everything is an identity, and we should strive to bear witness to the entanglement of those two points of view. Parents who do so end up loving their children well and helping them profoundly.
On a personal level, I especially liked the chapter on autism, having worked for years with autistic children. There's been much debate on its definition and boundaries. What is your take on this?
I think this is really a debate about terminology. The people who argued for removing the Asperger's diagnosis from the DSM observed, correctly, that there is no bright line between autism and Asperger's. But there is also no clear line between autism and eccentricity, or autism and mathematical ability. In the popular imagination, Asperger's is geekiness, and autism involves nonverbal children who bang their heads against the wall, but there's a wide spectrum of symptoms and it's hard to say exactly who is higher-functioning than whom. Is someone with full use of language but no idea what is of interest to the people with whom he is conversing really more disabled than someone with no language but better social instincts? I don't particularly champion the line as previously drawn between Asperger's and so-called "classic autism," but I think that by lumping everyone together, we do the population a grave disservice, because the diagnosis now applies to so many people with such varied needs. Medical progress is evidenced by nuance, and this is a means of sacrificing such subtlety to a gross generality. If the old categories were weak, they required further refinement, not elimination.
How did you manage all of the research, your thinking, the writing, the organization? A span of 10 years--when it's done, you're almost a different person. Did the direction of the book change as you waded through so much source material?
I approached the writing with a plan--and then it all changed, and then it changed again, and again, and again. I always think that there's something a little comical about the way people sell books on the basis of a proposal, because a book that is the same after years of research and writing as it was when it was proposed is generally a pretty dull book. If you knew enough to make your arguments before you did your research, then why did you bother doing it? There's a deductive method, in which you start with arguments and then find out what they imply, and an inductive one in which you agglomerate experiences and then see what they mean, and I'm definitely an inductive writer. I think I drove my family crazy by coming home about once a month and saying, "I've finally figured out what this book is about." And if I hadn't forced myself to stop researching and write it all down, I'd probably keep inflecting the arguments until the end of time. But if did finally take some kind of coherent shape--or at least, it seems coherent to me.
What are you planning to write next?
At the same time that I was writing this book, I was working on a Ph.D., and I turned in my thesis in September. It's about how women emerge into maternal identity, and for my research, I found a cohort of 24 women and interviewed each before the birth of her first child, just after, and then going forward every six months. The children are now four and half, and I'm keeping the project going, and I will use this material as the basis for a new book, in which I argue that early motherhood, long held to be natural and ideal, is actually only the precursor to the profound relationship that develops with time, and that becomes easier once the mother has recovered from the shift into motherhood. --Matthew Tiffany, counselor, writer for Condalmo
Inklings
Five Words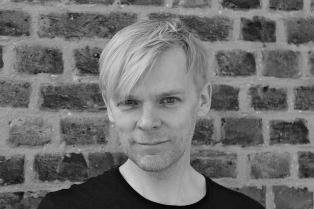 David Rain is an Australian writer who lives in London. He is the author of the novel The Heat of the Sun (Holt) and has also written poetry, articles and reviews. He has taught literature and writing at Queen's University of Belfast, University of Brighton and Middlesex University, London.
Five words. That's all it took.
The place was Prague. A summer night. My partner, Antony, and I had been to the State Opera to see Madame Butterfly. Now we were standing on the Charles Bridge. The river rushed darkly below. Suddenly Antony said: "What happened to that boy?"
The boy was "Trouble," the half-American son of Madame Butterfly. At the end of Puccini's opera, Trouble is about to be taken back to America by his father, Lieutenant Pinkerton, and his new wife. For Butterfly, it's the end. For Trouble, it's just the beginning. What did become of him? I wrote The Heat of the Sun because I had to know. Or, at least, imagine.
"Where do you get your ideas?" is, perhaps, the question most often asked of writers. Inspiration is a strange business. Some inspirations are legendary: most famously, the nightmare from which Mary Shelley awoke with the idea for Frankenstein.
Some writers claim there's no such thing as inspiration. Some argue it doesn't matter that much. Wait for inspiration, we're warned, and we'll be waiting a long time. Writing teachers get impatient with students who say, "Well, I've had this idea...." Enough of the ideas! Give us words on the page! Yes, inspiration is only the starting point. But there's a weird magic in it all the same.
Writing The Heat of the Sun was harder than I expected, and took me longer than I ever thought it would. But I wouldn't have begun at all without Antony's question on a bridge late at night. I felt as if something had descended on me from the sky. Not a ton of bricks. More like a feather, floating down. "What happened to that boy?" Five words, and I was launched on a quest that lasted five years.
Photo: Antony Heaven
Book Review
Fiction

Life Among Giants
by Bill Roorbach
Magnificence
by Lydia Millet
Science Fiction & Fantasy
The Creative Fire (Book One of Ruby's Song)
by Brenda Cooper
Biography & Memoir
American Lady: The Life of Susan Mary Alsop
by Caroline De Margerie
The Entertainer: Movies, Magic and My Father's Twentieth Century
by Margaret Talbot
How I Slept My Way to the Middle: Secrets and Stories from Stage, Screen, and Interwebs
by Kevin Pollak
Current Events & Issues
Of Africa
by Wole Soyinka
Essays & Criticism

Fairy Tales from the Brothers Grimm: A New English Version
by Philip Pullman
Both Flesh and Not
by David Foster Wallace
Children's & Young Adult
Reached
by Ally Condie
Captain Awesome Saves the Winter Wonderland
by Stan Kirby , illus. by George O'Connor
Audio
The Gun Seller
by Hugh Laurie, narrated by Simon Prebble
SOLITUDE CREEK
by Jeffery Deaver
ISBN-13 978-1455517152
Grand Central Publishing
5/12/2015
#4 in the Kathryn Dance Series


an exclusive interview with
NYT bestselling author Jeffery Deaver
SOLITUDE CREEK is the fourth in the Kathryn Dance series, following the amazing, XO. What's in store for Dance this time around?
Oh, mayhem, chaos, and terror, of course! In this novel, Kathryn gets busted down to "buck private" for making a serious mistake during an interrogation; she's relegated to civil work for the CBI, like checking health certificates and bottle deposit receipts. But you can't keep a strong woman down and she secretly runs an investigation on a villain obsessed with turning people's panic into a weapon.
THE BIG THRILL caught up with Deaver to talk about mayhem, chaos, and of course, SOLITUDE CREEK. Read about it here.

ALSO FEATURED ON THE
the big THRILL…
RUINS OF WAR by JOHN A. CONNELL: It took a decade, four defunct novels, and countless rejections before Connell landed a publishing deal. But the hard work and determination paid off. His novel, RUINS OF WAR—a unique, historical thriller set in postwar Germany—is already garnering national acclaim. And Connell, well, he's considered a debut-to-watch. Read about him in THE BIG THRILL.
THE TAPESTRY by NANCY BILYEAU: As a trained Journalist, whose editorial credentials include Rolling Stone and Entertainment Weekly, Nancy Bilyeau understands the value—and importance—of a well-researched novel. Particularly in the case of her Tudor-inspired thrillers. For THE TAPESTRY, the third book in her bestselling Joanna Stafford series, Bilyeau pits her protagonist against none other than King Henry VIII. Check it out in THE BIG THRILL.
THE SHADOW CARTEL by LAYTON GREEN: International man of action, Dominic Grey, has fought cults and criminals all over the globe. In his next escapade, he takes on THE SHADOW CARTEL. We recently sat down with Dominic's creator, Layton Green, and asked the world-traveler-turned-bestseller about his journey to the top of the bestseller list and where he plans to go from here. Catch the whole interview in THE BIG THRILL.
STONE COLD DEAD by JAMES ZISKIN: A taut tale of mystery and suspense that is at once a reminder of how a sleuth got the job done in the era before CSI and an antidote to nostalgia, James Ziskin's STONE COLD DEAD is just too cool to miss. Read all about it in THE BIG THRILL.
DYING BRAND by WENDY TYSON: In the third installment of Wendy Tyson's Allison Campbell mysteries, Campbell ends up investigating the brutal murder of her former boyfriend. As her hunt for truth reveals each secret, Campbell's past and present collide, in a mystery that is not just deadly, but the most personal yet. Get the full scoop on DYING BRAND in THE BIG THRILL.