Shelf Awareness for Readers for Friday, December 21, 2012

Book Candy
Gift Books for Nonreaders; YA Books That Never Grow Old
Wondering what to buy for what to get for "your less literary-minded loved ones?" Flavorwire gathered "10 great books for the nonreaders on your holiday gift list."

---
Just in case: "The Mayan apocalypse: survival tips from literature" were offered by the Guardian.

---
Want to feel better? Try using "25 of the happiest words in English." Researchers took "10,000 of the most frequent English words from a variety of sources... and had people rate them on a 9 point scale from least happy to most happy," Mental Floss reported.

---
Breaking up is hard to write. Flavorwire collected "breakup letters from famous authors."

---
Maggie Stiefvater, author of YA novels Shiver, The Scorpio Races and The Raven Boys, suggested "5 young adult novels that you'll never outgrow" at NPR Books.

---
Lydia Syson, author of A World Between Us, chose her "top 10 historical novels" for the Guardian, calling the selection "a century of historical novels for the young about change and challenge."
Great Reads
Further Reading: Chefs Pick Up Their Pens
From Mario Batali and his famous orange Crocs to Anthony Bourdain and his infamous attitude, celebrity chefs have become the new "it" thing. Cooking shows feature young culinary students looking to break out, while competitions show chefs proudly displaying culinary works of art. In recent years, chefs have also moved into the world of publishing, penning everything from memoirs to fiction--and even graphic novels.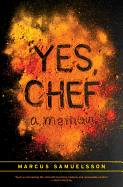 Yes, Chef is a fairly traditional memoir of one man's career as a chef--but Marcus Samuelsson's story is anything but traditional. Orphaned in a tuberculosis epidemic that swept through his native Ethiopia when he was two, he was adopted by a family in Sweden and spent his childhood learning to love gravlax and lingonberries. Yes, Chef details not only his passion for food, complete with mouthwatering accounts of fabulous dishes, but his complicated experience living an American-European-African life.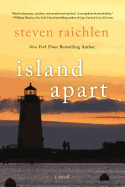 After publishing several grill-themed cookbooks, noted grill master Steven Raichlen turned his attention to fiction with Island Apart. Set on Chappaquiddick Island in Massachusetts, the novel centers on a recovering cancer patient, Claire, and a mysterious figure known only as the Hermit. The two begin a courtship based on food, continually trying to outdo each other with dishes more impressive than the last. Raichlen's experience as a chef himself is apparent in his writing; his descriptions of stunning meals will leave stomachs growling, while his tale of two odd lovers and an entertaining cast of supporting characters proves both satisfying and enriching.
Anthony Bourdain, best known for his attitude but also recognizable as the host of the Travel Channel's No Reservations, is no stranger to publishing: his memoirs (including Kitchen Confidential and the more recent Medium Raw), have topped bestseller lists for years. In 2012, he turned his eye to fiction again (after writing three thrillers), partnering with Joel Rose to produce Get Jiro!, a violent, in-your-face graphic novel set in a futuristic Los Angeles where food culture dominates the landscape. --Kerry McHugh, blogger at Entomology of a Bookworm
Book Brahmin
Book Brahmin: Danny Wallace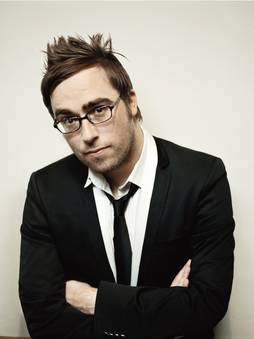 Danny Wallace is a British filmmaker, comedian, journalist, actor and TV and radio presenter. His past books include Random Acts of Kindness, Join Me and Yes Man, which was made into a movie starring Jim Carrey. He lives in London. Wallace's debut novel, Charlotte Street (Morrow), has been optioned by Working Title Films.
On your nightstand now:
Kill Your Friends by John Niven. I'm reading it for a second time. Bleak, harrowing, nasty, compulsive and hilarious. Niven's prose grabs you by the neck and drags you along, spitting and swearing in your ear, whether you like it or not. And though you'd rather be somewhere safer, you also really want to go along for the ride. It's great.
Favorite book when you were a child:
Anything by Roald Dahl.
Your top five authors:
P.G. Wodehouse, George and Weedon Grossmith, Roald Dahl, William Boyd and definitely Salman Rushdie.
Book you've faked reading:
The books of Salman Rushdie.
Book you're an evangelist for:
Diary of a Nobody by George and Weedon Grossmith. I never thought a book written in the 19th century could make me laugh as much as this did, but that's the power of strong comic writing... you see yourself, your friends, your whole world in it. This is the story of a pompous "nobody" who's certain he's a somebody... or, at least, is desperate to be. I make people read this book all the time.
Book you've bought for the cover:
I've bought a lot of books for their covers. Some people are a bit snobby about that. I don't know why. It's all part of the process. The last one I bought for its cover was Casino Royale by Ian Fleming. I felt cool just knowing it was in my bag.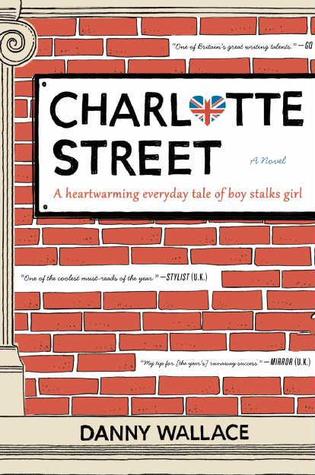 Book that changed your life:
This Book Will Change Your Life. Not really. In all honesty, probably Join Me by Danny Wallace. It changed my life in that it was my first book and meant I'd found my thing and established me. I'm sorry my answer isn't more worthy, but it's the truth. A highlight was a month-long tour of U.S. bookshops, picking up weird books I'd never before seen.
Favorite line from a book:
"THE END" (from Fifty Shades of Grey).
Book you most want to read again for the first time:
The Dice Man by Luke Rhinehart. I had the pleasure of meeting the author recently, and re-read it, but how great would it be to read something like that for the first time again? To be surprised and delighted and made to laugh, or wince or near-choke? The Dice Man is a weirdly underappreciated classic.
Why aren't you wearing any clothes?
I just got up.
Book Review
Fiction
Chinese Whiskers
by Pallavi Aiyar
Invisible
by Carla Buckley
Pow!
by Mo Yan , trans. by Howard Goldblatt
Mystery & Thriller

The Child's Child
by Ruth Rendell writing as Barbara Vine

Safe House
by Chris Ewan
Science Fiction & Fantasy
Zook Country
by Bill Swears
The Folly of the World
by Jesse Bullington
Biography & Memoir
The Horror of Love
by Lisa Hilton
Nature & Environment
On Extinction: How We Became Estranged from Nature
by Melanie Challenger
Children's & Young Adult

A Game for Swallows: To Die, to Leave, to Return
by Zeina Abirached , illus. by Zeina Abirached
Falling Kingdoms
by Morgan Rhodes
King Arthur's Very Great Grandson
by Kenneth Kraegel , illus. by Kenneth Kraegel
Audio
The Yellow Birds
by Kevin Powers
--- SPECIAL ADVERTORIAL OFFERINGS ---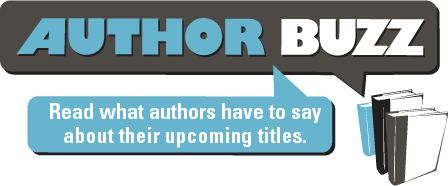 Dear Reader,

When I first set up a "demon graveyard," of sorts, for my Demonica/Lords of Deliverance series, I never imagined that the characters who populated it would become so central to the series. But here we are, following up the Grim Reaper's story with that of his right-hand man, Hades.

Dark, lethal, and a little playful, Hades will take a beautiful, brave fallen angel on a journey that will lead them both to danger and, possibly, love.

Please write to 1001DarkNights@gmail.com to win one of five copies.

http://www.1001darknights.com/authors/2015-books/larissa-ione-hades/




Publisher: Evil Eye Concepts, Inc

Pub Date: 5/26/15

ISBN: 978-1-940887-54-8

List Price: $2.99