Shelf Awareness for Readers for Tuesday, December 18, 2012
Book Candy
Game of Beers; Literary 'Ink'; Unknown Amazing Writers
HBO is teaming with Brewery Ommegang on a new line of beers based on themes and characters in the Game of Thrones series, adapted from the novels by George R.R. Martin. The first brew, Iron Throne Blonde Ale, will launch nationwide in late March, to coincide with the Season 3 premiere.

---
Quotable Tatts: "You know the feeling--you read a phrase in a favorite book, and it's as if it has been inked permanently on your mind," Flavorwire observed in showcasing its choices for the "best literary quotes ever tattooed." Mental Floss found "12 tattoos inspired by famous books" and Flavorwire unveiled "20 amazing J.R.R. Tolkien-inspired tattoos.

---
Bad reviews by any other name. The Huffington Post gathered selections of "bad reviews of great authors: 9 scathing insults" as well as a few "pen names you may have thought were real."
---
"Love the New Yorker but looking for something a little cooler, a little more youthful?" Flavorwire suggested "11 amazing writers you haven't heard of yet."

---
Suzette Field, author of A Curious Invitation: The Forty Greatest Parties in Literature, chose her "top 10 literary party hosts" for the Guardian.

---
While acknowledging that "television and the Victorian novel are two wholly different media," Flavorwire couldn't resist considering several "Victorian novels that would make great TV dramas."
Great Reads
Further Reading: Gooseberry Patch Cookbooks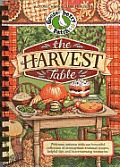 For a peripatetic population pining for home, Gooseberry Patch cookbooks are the next-best thing to frequent flier miles to satisfy the hunger for Grandma's pies, Mom's casseroles and Dad's garden harvest.
Two central Ohio homemakers started Gooseberry Patch in 1984, and they've compiled tested recipes from hundreds of contributors (plus anecdotes and stories) into themed cookbooks. JoAnn and Vickie's Midwestern roots are apparent and add to the books' charm.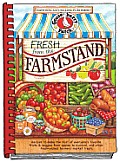 "Dukabor Soup" in fresh Fresh from the Farmstand: Recipes to Make the Most of Everyone's Favorite Fruits & Veggies from Apples to Zucchini, and Other Fresh Picked Farmers' Market Treats began as a recipe from a Canadian contributor's Ukrainian neighbor; she added Italian sausage to satisfy her husband's penchant for spice. The Harvest Table: Welcome Autumn with Our Bountiful Collection of Scrumptious Seasonal Recipes, Helpful Tips and Heartwarming Memories has a pumpkin spice muffin recipe from Keene, N.H., a town that holds the lit jack-o-lantern record (29,381 for 2012). The mini-memoirs in these cookbooks are as satisfying as the recipes!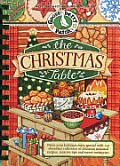 The Christmas Table: Make Your Holidays Extra Special with Our Abundant Collection of Delicious Seasonal Recipes, Creative Tips and Sweet Memories, divided into "events" sections (Cozy Christmas Brunch, Caroling-Party Supper, Sweet Treats to Share) includes time-saving tips that harried hostesses will appreciate.
Even the food aficionado whose holiday table offers sophisticated fare gleaned from glossy, high-end cookbooks will enjoy the comforting, old-fashioned appeal of Gooseberry Patch editions and the heartfelt stories of their contributors. --Cheryl Krocker McKeon, bookseller
Now in Paper: December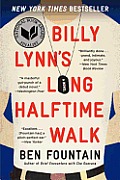 Billy Lynn's Long Halftime Walk by Ben Fountain (Ecco, $14.99)
Ben Fountain has written a truly wondrous first novel, the story of Bravo Squad, eight brave survivors of a horrendous firefight with Iraqi insurgents who are being celebrated (and overwhelmed) at Texas Stadium on Thanksgiving Day. They are feted, made part of the halftime show and projected on the Jumbotron--then dropped when their marginal utility has been served. This is a sad story about what war does to us, all of us.
The Confession by Charles Todd (Morrow, $14.99)
When a man walks into Scotland Yard claiming his name is Wyatt Russell, and that he murdered his cousin Justin Fowler during the Great War, war-scarred Inspector Ian Rutledge drives down to the small Essex village where the two men came from. He discovers an isolated, unfriendly place, whose people are in a hurry to get rid of strangers, and a further mystery when Wyatt Russell is found floating in the Thames.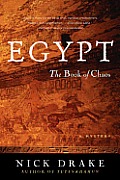 Egypt: The Book of Chaos by Nick Drake (Harper, $14.99)
Egypt: The Book of Chaos is the concluding novel of Nick Drake's ancient Egyptian trilogy, after Nefertiti and Tutankhamun. Rahotep has fallen from his position of power in the Thebes Medjay (police), consigned by his viciously petty boss to only the most superficial aspects of investigations--including the appallingly cruel murder of five young low-level opium runners. This tightly crafted, brooding plunge into the frightening fin de siècle of the XVIIIth dynasty will leave readers satisfied as well as regretful that The Book of Chaos is the last in Drake's series.
The House at Sea's End by Elly Griffiths (Mariner Books, $14.95)
Forensic archeologist and college professor Ruth Galloway is having a hard time juggling the demands of her life, and things get worse when a team studying coastal erosion discovers what turns out to be a mass grave. Were the deaths accidental or the result of foul play? Galloway and Detective Chief Inspector Harry Nelson unearth a World War II murder plot in the third book in Griffiths's mystery series.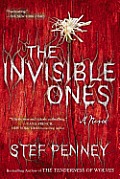 The Invisible Ones by Stef Penney (Berkley Trade, $16)
Ray Lovell is a private investigator so haunted by an earlier case that he's vowed to never take on another missing persons job. Nevertheless, when a desperate father asks Ray to find his daughter who disappeared seven years ago, he agrees. Penney's first literary thriller, The Tenderness of Wolves, won the Costa Book Award for debut novel in 2006. The Invisible Ones lives up to that pedigree, with a genuinely baffling mystery that takes Ray Lovell well along one path before veering into a direction that will catch most readers off guard.
The Lost Ones by Ace Atkins (Berkley Trade, $16)
When Ace Atkins introduced Quinn Colson in 2011's The Ranger, the army Ranger came home on leave and exposed a corruption ring responsible for the death of his uncle, the local sheriff. In the sequel, The Lost Ones, Colson is done with military service and wearing the sheriff's uniform when the suspicious death of a foster child leads him into a hornet's nest of illegal activity, including running guns and selling children.The second novel in the series is a multi-layered crime novel that proves Ace Atkins is anything but lost in this genre.
The Technologists by Matthew Pearl (Random House, $16)
Matthew Pearl gives us a historical thriller set in 19th-century Boston, drawing readers into another stylish mystery with some real people and grounded in fact. One April morning in 1868, in foggy Boston Harbor, compasses on ships go crazy, with disastrous results. A team of young MIT students uses science to investigate the mysterious goings-on, while labor unions and religious activists worry about scientific progress.
The Underside of Joy by Seré Prince Halverson (Plume, $16)
After three years of marriage, Ella thought she knew everything she needed to know about Joe. But when Joe drowns, he takes secrets with him, leading to a custody battle. Halverson's debut novel is a faultless exploration of sadness and shame, anger and forgiveness; a story well told about people we would like to know.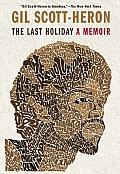 The Last Holiday by Gil Scott-Heron (Grove Press, $16)
If you were young in the 1960s and '70s or were "black and proud" or saw the Temptations play the Apollo, you still might not know Gil Scott-Heron (although you've probably heard of his most famous work, "The Revolution Will Not Be Televised"). A poet, novelist and, most famously, writer of jazzy, talking, political blues, Scott-Heron died in May 2011 after a long downward spiral through crack, prison, parole and, finally, crack again. Fortunately, in 2003 he began to write a memoir chronicling his Tennessee family, his incessant drive for education and his successful music career--including a key role in Stevie Wonder's 1981 concert promoting a holiday to honor Martin Luther King Jr.'s birthday, from which The Last Holiday gets its title.
Book Review
Fiction

A Possible Life: A Novel in Five Parts
by Sebastian Faulks
Spilt Milk
by Chico Buarque , trans. by Alison Entrekin
Me and the Devil
by Nick Tosches
The Emperor's Conspiracy
by Michelle Diener
The Doctor of Thessaly
by Anne Zouroudi
Biography & Memoir
Charles Dickens in Love
by Robert Garnett
Selected Letters of William Styron
by William Styron
Social Science
Dialect Diversity in America: The Politics of Language Change
by William Labov
Children's & Young Adult

The Town Mouse and the Country Mouse
by Helen Ward
Sleep Like a Tiger
by Mary Logue , illus. by Pamela Zagarenski
Poetry

City of Rivers
by Zubair Ahmed
Special Powers and Abilities
by Raymond McDaniel
SOLITUDE CREEK
by Jeffery Deaver
ISBN-13 978-1455517152
Grand Central Publishing
5/12/2015
#4 in the Kathryn Dance Series


an exclusive interview with
NYT bestselling author Jeffery Deaver
SOLITUDE CREEK is the fourth in the Kathryn Dance series, following the amazing, XO. What's in store for Dance this time around?
Oh, mayhem, chaos, and terror, of course! In this novel, Kathryn gets busted down to "buck private" for making a serious mistake during an interrogation; she's relegated to civil work for the CBI, like checking health certificates and bottle deposit receipts. But you can't keep a strong woman down and she secretly runs an investigation on a villain obsessed with turning people's panic into a weapon.
THE BIG THRILL caught up with Deaver to talk about mayhem, chaos, and of course, SOLITUDE CREEK. Read about it here.

ALSO FEATURED ON THE
the big THRILL…
RUINS OF WAR by JOHN A. CONNELL: It took a decade, four defunct novels, and countless rejections before Connell landed a publishing deal. But the hard work and determination paid off. His novel, RUINS OF WAR—a unique, historical thriller set in postwar Germany—is already garnering national acclaim. And Connell, well, he's considered a debut-to-watch. Read about him in THE BIG THRILL.
THE TAPESTRY by NANCY BILYEAU: As a trained Journalist, whose editorial credentials include Rolling Stone and Entertainment Weekly, Nancy Bilyeau understands the value—and importance—of a well-researched novel. Particularly in the case of her Tudor-inspired thrillers. For THE TAPESTRY, the third book in her bestselling Joanna Stafford series, Bilyeau pits her protagonist against none other than King Henry VIII. Check it out in THE BIG THRILL.
THE SHADOW CARTEL by LAYTON GREEN: International man of action, Dominic Grey, has fought cults and criminals all over the globe. In his next escapade, he takes on THE SHADOW CARTEL. We recently sat down with Dominic's creator, Layton Green, and asked the world-traveler-turned-bestseller about his journey to the top of the bestseller list and where he plans to go from here. Catch the whole interview in THE BIG THRILL.
STONE COLD DEAD by JAMES ZISKIN: A taut tale of mystery and suspense that is at once a reminder of how a sleuth got the job done in the era before CSI and an antidote to nostalgia, James Ziskin's STONE COLD DEAD is just too cool to miss. Read all about it in THE BIG THRILL.
DYING BRAND by WENDY TYSON: In the third installment of Wendy Tyson's Allison Campbell mysteries, Campbell ends up investigating the brutal murder of her former boyfriend. As her hunt for truth reveals each secret, Campbell's past and present collide, in a mystery that is not just deadly, but the most personal yet. Get the full scoop on DYING BRAND in THE BIG THRILL.