Shelf Awareness for Readers for Friday, February 15, 2013
Book Candy
Love Fiction; Science Books That Read Like Novels
A little post-Valentine's Day debriefing: "From Harry Potter to the Hunger Games, how well do you know love in fiction?" asked the Guardian in its love in fiction quiz. And Flavorwire offered to diagnose your romantic issues based on your favorite literary couple.

---
Boing Boing featured a video of master blacksmith Tony Swatton of Sword & Stone forging Jaime Lannister's sword for HBO's Game of Thrones.

---
"Some of the greatest nonfiction books about science read like novels," io9 observed in highlighting "23 science books that are so exciting they read like genre fiction."

---
Checking in, reader style. Noting that "book nerds need someplace cool to stay as much as art nerds do," Flavorwire showcased "10 of the world's greatest hotels inspired by literature."

---
Are you a booklover who would also like to "get your cat a cat tree but don't like the traditional ones?" Urban CatDesign's CatCase "stores books, DVDs, etc. while at the same time being the ideal playground for your cat."

---
For the Heavy Rabbit bookshelf bench, "each of the 31 steel elements is hand bended and welded together into a structural form with storage capabilities," the Bookshelf blog reported.
The Writer's Life
Roger Hobbs: 'Crime Fiction Spoke to Me'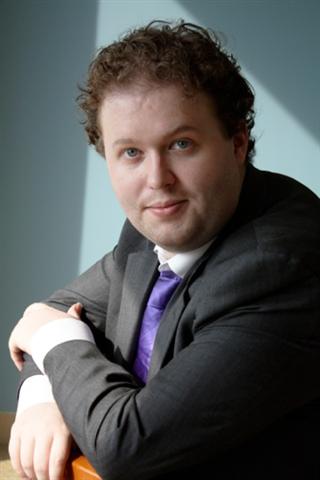 photo: Michael Lionstar
Roger Hobbs graduated from Reed College in 2011, after majoring in English and studying ancient languages, film noir and literary theory. He wrote the first draft of Ghostman (reviewed below) in the summer between junior and senior years, rewriting it throughout his senior year. He sent the manuscript to an agent the day he received his diploma. After vigorous bidding at the Frankfurt Book Fair, foreign rights have been sold to 14 countries; film rights went to Warner Bros. Knopf is starting off with a first printing of 150,000 copies. Hobbs lives in Portland, Ore.

When and why did you start writing?
I've been a writer since I was old enough to use a computer, at age 12. I don't know why I stuck to it--I think I enjoyed the feeling of playing God. When I'm behind a keyboard, I can create and control whole universes with the tips of my fingers. Between ages 12 and 21, I wrote seven full-length novels, two plays, a movie, and two spec television episodes. I have been writing four hours a day, every day, for 10 years.
Where did the idea for a crime thriller heist come from?
I wasn't always a crime fiction writer. When I was a teenager, I wrote a series of science fiction thriller novels. I didn't start writing crime fiction until I was 15, when I read Robert Crais's The Monkey's Raincoat, the first in a series of detective novels featuring Elvis Cole. For those who don't know, the Elvis Cole novels are written in this stunningly friendly, strong, funny, exciting voice. I found that voice so compelling that I immediately started writing my own private investigator novel. After that I moved on to other authors that I thought had strong, dark writing styles. I read everything from Dashiell Hammett to James Ellroy to Lee Child to James Patterson. Crime fiction, with its fast pace and brutal suspense, spoke to me like nothing else.
Your main character, Ghostman, or Jack--where did he come from?
Ghostman started out with a simple question: What would it be like to live without an identity? Every time I sat down at my computer, I'd try to keep that question in mind. What would he do with his spare time? How would he manage his self-esteem? How would he fall in love? How would he get attention? What would motivate him?
My character is a man with an extraordinary, one-in-a-million talent: he is completely unmemorable. You could walk by him on the street every day and never notice him. He represents the ultimate freedom--he can be whomever he wants. That idea, that freedom, is where Jack came from.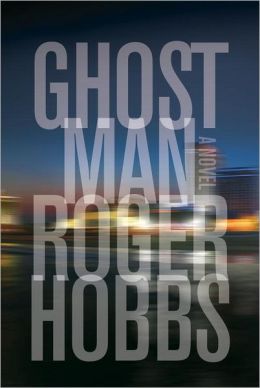 Did you do a lot of research for the novel? There's a lot of very specific and hard to find information about bank vaults, the Fed and its currency, weapons, etc.
First things first--I made a significant portion of the information up, off the top of my head. I know I'm going to get a lot of e-mails from folks saying I got stuff wrong, but I don't care. My research is in service of the story, not the other way around. It's a fantasy, after all.
That being said, however, I did a lot of research, and a great deal of the information in the book is factual, more or less. I traded cigarettes for stories with criminals in dive bars across the country. I talked with hitmen and bank robbers in secure chat rooms. I learned to pick locks and shoot guns and steal cars. I've been on the inside of more than a few high-level bank vaults. I've seen the inside of casino security. I got as close to the criminal world as I could without crossing over. I spent two years researching this book, so I could make it feel real. That's my goal--I didn't want to write nonfiction, but to write with an authentic ring to it.
There's quite a bit of violence in the novel. What are your feelings about this?
In my opinion, a lot of thrillers "clean up" their violence too much. Too much of it is bloodless and painless. People may die on almost every page, sure, but each individual death isn't very shocking. By taking away the blood and the suffering, I think a lot of books and movies trivialize the acts of violence they portray. I didn't want that for Ghostman.
I wanted Ghostman to be shocking to the core.
Murder is supposed to be bloody. Death is supposed to painful. Real violence, in my experience, is loud and close and way too personal. I wanted Ghostman to give the reader that same shock, excitement and horror that real violence does. I wanted it to be something you've never seen before--like killing a man by feeding him a jar of nutmeg, as I mention in one of the early chapters.
Time is almost a character in the novel--did you see it as a key element in creating your narrative?
Absolutely. I came up with the timeline before I came up with anything else. Giving characters a time limit forces characters who would otherwise deal with things slowly to take exaggerated risks and work on the fly. Time provides a clear shape to the narrative. The reader has a constant sense of what might happen next--and when something different happens, it's a surprise. I wrote the book to have no breaks, no seams, and no place to put the novel down. The timeline helped me do that.
What sets your book and its main character apart from others in a pretty crowded field?
There aren't a lot of unapologetic criminals headlining books or movies these days. Sure, every few months there'll be a book about a guy on the other side of the law, but most of the time these characters are redeemed in some way: this is their One Last Job, or they're only doing it to protect their family, or they've switched sides and now they're working for the "good guys," whatever that means. Jack isn't like that. He's a bad guy, and there's no denying it. There's no moral code here. There's no worn-out, rote sermon at the end about putting bad guys behind bars. My character is more like the rest of us--he does some good things, he does some bad things, and he doesn't worry about the rest of it. I think that's refreshing.
Finally, what's next for Roger Hobbs? Do you have a new novel in the works? Will we see a Ghostman Redux?
There will be another novel featuring the Ghostman, which I hope will come out in the next year or two. If you're still asking questions after Ghostman, don't worry. There are a lot of things I have yet to explain. I hope to work with this character for quite a bit longer. --Tom Lavoie, former publisher
Inklings
Stephen Dobyns: A Bad Attitude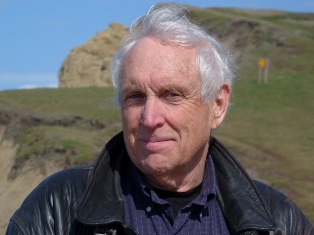 Stephen Dobyns has published 13 books of poems, 20 novels, a book of stories and two books of essays on poetry. His most recent collection of poems, Winter's Journey, was published in 2010 by Copper Canyon. Two of Dobyns's novels, two short stories and his book of poems Black Dog, Red Dog have been made into films. His latest novel, The Burn Palace, was just published by Blue Rider Press. Dobyns teaches in the MFA Program of Warren Wilson College and lives with his wife in Westerly, R.I.
It was a bad attitude problem that got me started as a writer, or at least that's what my teachers might say, beginning with Mrs. Winter in first grade. I was a dreamy, imaginative and often distracted kid who spent more time looking out the window than up toward the front of the room. And I would occupy myself with "what if" stories: What if part of the ceiling fell on Mrs. Winter's head? What if an airplane flew through the window? Scarcely a week went by without a teacher telling me to pay attention, until my bad attitude problem got me kicked out of high school in 11th grade.
But the narratives improved. I read books and had many books read to me when I was three and four and five, not only by my mother but also by two pretty aunts whose fiancées were in the Navy.
So it seemed obvious I'd be a writer: a writer and a fireman, a writer and a jet pilot. Then those other professions dropped away and I would be a writer solo, though I didn't know what it meant, didn't know how hard it would be. But to me it meant telling stories. A lyric poem is a story; a newspaper article is a story. They stand at opposite poles, but for 60 years I've wandered between those poles.
To some degree one becomes the toy of what one loves, and after a short time I didn't feel alive unless I was writing. But that has kept me going me now through 37 books. When The Burn Palace came together in my head, I had an incredible sense of pleasure that sustained me through the writing process. Then I passed it on, because what is the point of any story if I can't pass it on to someone else?
Book Review
Fiction

The Grammarian
by Annapurna Potluri
We Live in Water: Stories
by Jess Walter
Harvest
by Jim Crace
The House Girl
by Tara Conklin
Above All Things
by Tanis Rideout
Mystery & Thriller

Hammett Unwritten
by Owen Fitzstephen
Three Graves Full
by Jamie Mason
Ghostman
by Roger Hobbs
Biography & Memoir
Sparkly Green Earrings: Catching the Light at Every Turn
by Melanie Shankle
Essays & Criticism
What Matters in Jane Austen? Twenty Crucial Puzzles Solved
by John Mullan
Children's & Young Adult

Out of the Easy
by Ruta Sepetys
Unravel Me
by Tahereh Mafi
Homeland
by Cory Doctorow
SOLITUDE CREEK
by Jeffery Deaver
ISBN-13 978-1455517152
Grand Central Publishing
5/12/2015
#4 in the Kathryn Dance Series


an exclusive interview with
NYT bestselling author Jeffery Deaver
SOLITUDE CREEK is the fourth in the Kathryn Dance series, following the amazing, XO. What's in store for Dance this time around?
Oh, mayhem, chaos, and terror, of course! In this novel, Kathryn gets busted down to "buck private" for making a serious mistake during an interrogation; she's relegated to civil work for the CBI, like checking health certificates and bottle deposit receipts. But you can't keep a strong woman down and she secretly runs an investigation on a villain obsessed with turning people's panic into a weapon.
THE BIG THRILL caught up with Deaver to talk about mayhem, chaos, and of course, SOLITUDE CREEK. Read about it here.

ALSO FEATURED ON THE
the big THRILL…
RUINS OF WAR by JOHN A. CONNELL: It took a decade, four defunct novels, and countless rejections before Connell landed a publishing deal. But the hard work and determination paid off. His novel, RUINS OF WAR—a unique, historical thriller set in postwar Germany—is already garnering national acclaim. And Connell, well, he's considered a debut-to-watch. Read about him in THE BIG THRILL.
THE TAPESTRY by NANCY BILYEAU: As a trained Journalist, whose editorial credentials include Rolling Stone and Entertainment Weekly, Nancy Bilyeau understands the value—and importance—of a well-researched novel. Particularly in the case of her Tudor-inspired thrillers. For THE TAPESTRY, the third book in her bestselling Joanna Stafford series, Bilyeau pits her protagonist against none other than King Henry VIII. Check it out in THE BIG THRILL.
THE SHADOW CARTEL by LAYTON GREEN: International man of action, Dominic Grey, has fought cults and criminals all over the globe. In his next escapade, he takes on THE SHADOW CARTEL. We recently sat down with Dominic's creator, Layton Green, and asked the world-traveler-turned-bestseller about his journey to the top of the bestseller list and where he plans to go from here. Catch the whole interview in THE BIG THRILL.
STONE COLD DEAD by JAMES ZISKIN: A taut tale of mystery and suspense that is at once a reminder of how a sleuth got the job done in the era before CSI and an antidote to nostalgia, James Ziskin's STONE COLD DEAD is just too cool to miss. Read all about it in THE BIG THRILL.
DYING BRAND by WENDY TYSON: In the third installment of Wendy Tyson's Allison Campbell mysteries, Campbell ends up investigating the brutal murder of her former boyfriend. As her hunt for truth reveals each secret, Campbell's past and present collide, in a mystery that is not just deadly, but the most personal yet. Get the full scoop on DYING BRAND in THE BIG THRILL.