Shelf Awareness for Readers for Friday, August 16, 2013

Book Candy
Summer Reads; Pets in Literature Quiz
Reluctant to let go of beach read season, the Huffington Post recommended the best summer reads "for your 20s, 30s, 40s, 50s and 60s," noting that just as "our lives can often be divided into chapters, there are also different books that can define each decade."

---
On display at Jacket Copy were "11 stunning bookish artworks from the Getty collection."

---
"Which fictional character has a pet dragon called Norbert, and in which book?" The Guardian featured a pets in literature quiz.

---

Comedian Dan Wilbur messed with some of our favorite childhood books "and improved the titles to more accurately describe their real underlying message."

---
The awkward years: Buzzfeed showcased "24 photos of famous authors when they were coming of age."
Great Reads
Now in Paper: August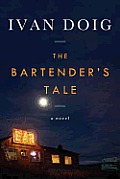 The Bartender's Tale by Ivan Doig (Riverhead, $16)
Consummate storyteller Ivan Doig returns to northern Montana with a new story about a boy, his father, a bar and a soon-to-be-lost way of life in a place where characters abound and where the ordinary can become extraordinary in an instant because of hostile weather, natural disaster or the sheer orneriness of its denizens.
Crash by Lisa McMann (Simon Pulse, $8.99, ages 14-up)
What appears to be an ordinary paranormal mystery on the surface will surprise readers with its psychological twists. Jules Demarco keeps receiving the same haunting vision: a truck careens into a building and explodes, resulting in nine body bags laid out in the snow; however, she doesn't know if her visions are truth or lies.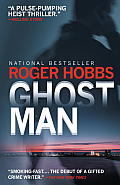 Ghostman by Roger Hobbs (Vintage, $14.95)
Roger Hobbs is a 2011 graduate of Reed College, where he wrote and studied film. Something must have clicked for him, because his first novel is a superbly written dark crime thriller, as sharp as bloody tacks, edgy, keen in intellect and trenchantly written--one heck of a debut.
The Inn at Rose Harbor by Debbie Macomber (Ballantine, $7.99)
A Washington State bed-and-breakfast is the setting for Debbie Macomber's new series, in which three characters come to grips with loss, love and death. Underlying spiritual forces and the pull and tug of burgeoning romance underscore this gentle narrative.
Me Before You by Jojo Moyes (Penguin, $16)
This funny and moving love story about a sheltered young woman and a withdrawn quadriplegic man is a wistful modern retelling of Beauty and the Beast with an ethical conundrum at its core--at what point should a disabled person's friends and family acknowledge that if he can no longer control his life, he should be allowed to end it?
Me, Who Dove into the Heart of the World by Sabina Berman , translated by Lisa Dillman (Picador, $15)
Karen Nieto is a remarkable character, and Mexican playwright/poet Sabina Berman succeeds in making the reader engage with the world as particularly as Karen does, beginning with the fact that animals and nature make far more sense to her than people do. She is a highly functioning autistic , which brings her unexpected opportunities to develop her genius and save her family's livelihood.
The Stockholm Octavo by Karen Engelmann (Ecco, $14.99)
Conspiracy brews underneath the chandeliers and across the gaming tables of 18th-century Stockholm, in a debut novel alight with color and magic. As marvelously and intricately constructed as the mysterious form of divination it's named for, the story follows a young bachelor's search for his fate in the rococo ballrooms and shadowy taverns of Sweden's Gustavian age, where regimes are toppled by the delicate flutter of a lady's fan and destinies revealed with the turn of a card.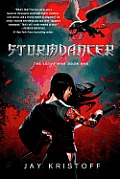 Stormdancer by Jay Kristoff (St. Martin's Griffin, $14.99)
Other reviewers might call Jay Kristoff's debut novel a fresh, imaginative take on the steampunk subgenre. Don't be fooled. In truth, Stormdancer boasts a fairly standard plot line: girl takes ill-advised journey on airship, girl meets angry Japanese griffin, girl tries to ride angry Japanese griffin off of sinking airship. Okay, that's pretty original.
Three Parts Dead by Max Gladstone (Tor, $15.99)
Max Gladstone's Three Parts Dead is part steampunk urban fantasy, part necromantic legal thriller and all parts entrancing read. The fantasy setting, a once Earth-like world ravaged by the warring of gods and mortals, is fully realized but not overbearing, with an eccentric cast that includes a chain-smoking priest, a party girl/vampire bite junkie and a gargoyle whose presence at a murder scene makes him a fugitive.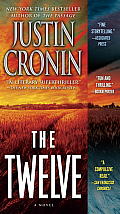 The Twelve by Justin Cronin (Ballantine Books, $9.99)
Justin Cronin created a stir in 2010 with The Passage, a literary thriller that spans nearly 100 years in setting the story of a vampire apocalypse, the result of a military experiment gone terribly wrong. Many readers have been waiting impatiently for the second book in the series, and The Twelve continues the story with a handful of survivors introduced in the first book meeting an intriguing cast of new characters--an epic that's worth the wait.
Zoe Letting Go by Nora Price (Razorbill, $8.99, ages 12-up)
Nora Price's debut YA novel presents a startling premise: What do you do when you find yourself in treatment for a condition you don't have? In Zoe's case, she is ready to enjoy the summer when she finds herself whisked away one morning to Twin Birch, a highly exclusive treatment facility for girls with eating disorders, but why?
Short Nights of the Shadow Catcher: The Epic Life and Immortal Photographs of Edward Curtis by Timothy Egan (Mariner Books, $15.95)
National Book Award-winning historian Egan's dazzling prose takes us into the fascinating world of the photographer Edward Curtis (1868-1952). The adjectives Egan uses in his subtitle--epic, immortal--set the bar high, but he clears it with ease. When it comes to superlative historical writing, this is as good as it gets.
The Barbarous Years: The Peopling of British North America: The Conflict of Civilizations, 1600-1675 by Bernard Bailyn (Vintage, $17.95)
In the third volume in historian Bernard Bailyn's account of the growth of British North America in the 17th and 18th centuries, the two-time Pulitzer winner tells the story of early North American colonization stripped of its myths. A blood-soaked--and illuminating--version of a familiar story.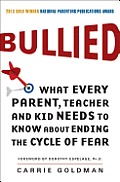 Bullied: What Every Parent, Teacher, and Kid Needs to Know About Ending the Cycle of Fear by Carrie Goldman (HarperOne, $14.99)
The name-calling, taunting and threatening that nearly one in five teens--and close to half of all middle-school students--report having experienced has extended beyond school grounds to the Internet, encroaching upon the safety of a child's home. Here is a constructive and informative hands-on approach to ending the persecution of bullying.
Crazy Brave by Joy Harjo (Norton, $14.95)
Mvskoke (Creek) Nation citizen Joy Harjo has given us poetry with a lyrical Native American voice for decades, keeping the narrative of the contemporary native world alive in American literature. With Crazy Brave, Harjo's memoir of her journey to becoming a writer, her fans can learn the story behind the voice.
The Writer's Life
Book Brahmin: Cory Doctorow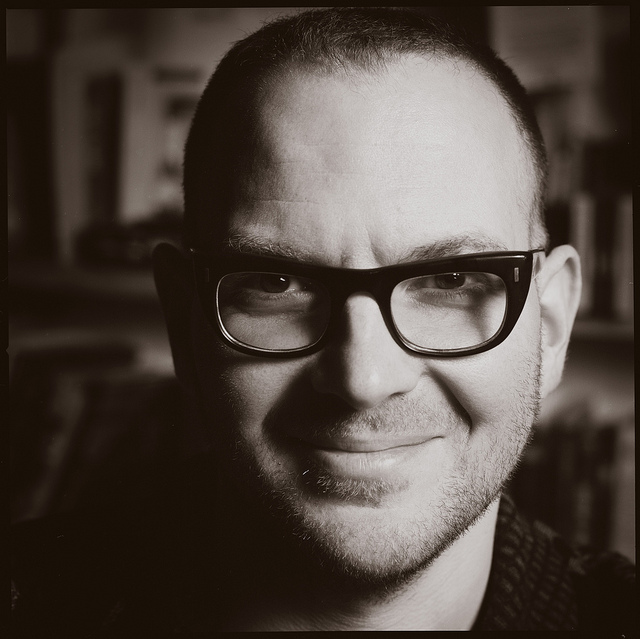 photo: Jonathan Worth
Cory Doctorow is a science fiction author, activist, journalist and blogger, the co-editor of Boing Boing and the author of, recently, Little Brother and its sequel, Homeland. The paperback edition of Pirate Cinema (Tor Teen) will be released next week. It recently won the Libertarian Science Fiction Society's Prometheus Award.
On your nightstand now:
My bedstand is the worst place to look for books, because it's where they go to die. The real place to look for the stuff I'm reading is on my to-be-read shelf at the office and the overflow pile on the desk, as well as the stuff I'm traveling with (I'm always traveling). I'm presently in Toronto, and I've torn through all of the books I brought with me on the trip except Disney Imagineer Ward Kimball's memoir, Full Steam Ahead. I read about two-thirds of this in manuscript, hoping to give them a cover quote, but it was so unwieldy in manuscript form (giant 11"x17" sheets) that I could only read it at the office, and then only when there were no other projects on (because I needed my whole coffee table to spread it out) that I never got through it.
The number one fitness factor (besides quality) for my completing books for review/blurbs is whether they fit conveniently in my travel bag and can be handily read in one hand while shuffling through monstrous customs queues. Ever since the DHS banned MP3 players in its customs halls, I've lost my several hours/month of podcast time, and converted it to several hours/month in review/blurb reading time.
Takeaway one: America's customs checkpoints are an authoritarian disgrace, and the site of interminable queues that would have shamed Soviet Russia.
Takeaway two: Publicists who send out giant, expensive photocopied manuscripts are wasting their money. Even if you can't get an ARC out of marketing, you can always double-side/double-column on 8.5x11 and staple it up the side to produce an easy reader--120K words in 55 sheets of paper!
Takeaway three: I travel too goddamned much.
Favorite book when you were a child:
I suck at favorites. I was a book-a-day kid. I had 40+ minutes each way to school on the city bus from the age of 9 and chewed through a stack of mass markets that could have reached to the moon and back.
That said, the first book I read to myself was Alice in Wonderland and now I'm married to an Alice, so make of that what you will.
Also: Daniel M. Pinkwater's books. I've never thrown away or given away a Pinkwater, even the ones that are in tatters.
Your top five authors:
I just hate picking top fives. Top five for what purpose? The five I'd most like to have dinner with? The five I'm glad got to write? The five I'd be sure to face out if I ever worked as a bookseller again? The five that I'd take with if I was on a desert island?
About two-thirds of my friends are writers. I've read thousands and thousands of books. I love and cherish books, but I don't have favorites. If I was a "favorites" kind of guy, I'd have written one blog-post and had done with it. Instead, I've written ~50,000 of them.
Five authors? That's like five elements of the periodic table. What use are five authors? My favorite authors are the ones living, dead, read and unread, published and unpublished, who write because they can't stop and because something inside them burns to be outside. That doesn't necessarily mean that I want to read their books, but they are all and every one my favorites.
Book you've faked reading:
I would never fake reading a book. Why would someone fake reading a book? That's like faking what color socks you like. Are there seriously situations in which faking having read a book is a thing? Really? Ew.
Book you are an evangelist for:
First of all, see my "top five" remarks. I compulsively evangelize the stuff I love, because that's the way I'm kinked. Paul Di Filippo once wrote an hilarious post-apocalyptic story in which the Internet had toppled and the world's bloggers were left to wander their cities, and someone runs into me in the financial district in San Francisco, and I'm carrying a leather shoulderbag, from which I produce hundreds of oddments, shoving them in the narrator's face and saying, "Hey, check out this cool thing," which is basically what I do all day long, and have done all my life.
So there's not A book I evangelize, there are whole shelfsful of books I evangelize.
However, there is a slate of books I often recommend to people. For example, anytime someone talks to me about security, I shove a copy of Bruce Schneier's Beyond Fear in their hands. Anyone who wants to understand hacking, I give a copy of Bunnie Huang's Hacking the X-Box. I believe every human alive would benefit from wide exposure to Daniel Pinkwater, especially his triumphant The Neddiad/The Yggyssey/Adventures of a Cat-Whiskered Girl trilogy. Jo Walton's Among Others is an understated triumph that defies description, while anyone who wants to understand how good people do evil must read her Farthing/Ha'penny books.
Book you've bought for the cover:
I bought an extra set of the George Orwell Animal Farm and 1984 books with the Shepard Fairey covers. I have about 10 sets of Orwells around the house and office, but those were pretty spesh.
Book that changed your life:
My life has been changed by so MANY books (see comments about favorites), that this is a pretty much impossible question to answer well.
It's a bad month where my life ISN'T changed by a book. Organizationally, things really changed for me when I read Getting Things Done. Holy moly, did that click for me.
But emotionally, I've been transformed in so many ways by books, it's a hopeless task to try to catalogue them all. However, whenever I get really down, I reread Kim Stanley Robinson's Pacific Edge. There is no more surefire cure for the blues.
Favorite line from a book:
"Copyright 2013. Some rights reserved under a Creative Commons BY-NC 3.0 license."
Book you most want to read again for the first time:
Alice in Wonderland, the book that I started with. Because that wasn't just a book I read for the first time, it was the first time I read a book. The feeling of excitement from that discovery was so intense, it would be amazing to revisit it.
Book Review
Fiction
Brief Encounters with the Enemy
by Said Sayrafiezadeh
One Hundred Apocalypses and Other Apocalypses
by Lucy Corin
Sworn Sword
by James Aitcheson
The Realm of Last Chances
by Steve Yarbrough
Mystery & Thriller

Bad Blood
by Arne Dahl , trans. by Rachel Willson-Broyles
Science Fiction & Fantasy
The Omega Project
by Steve Alten
Biography & Memoir
The Art of Sleeping Alone: Why One French Woman Suddenly Gave Up Sex
by Sophie Fontanel
Current Events & Issues

Down in the Chapel: Religious Life in an American Prison
by Joshua Dubler
Ninety Percent of Everything: Inside Shipping, The Invisible Industry that Puts Clothes on Your Back, Gas in Your Car, and Food on Your Plate
by Rose George
Republic of Outsiders: The Power of Amateurs, Dreamers, and Rebels
by Alissa Quart
Children's & Young Adult

The Time Fetch
by Amy Herrick
Between the Devil and the Deep Blue Sea
by April Genevieve Tucholke
Patrick Eats His Peas and Other Stories
by Geoffrey Hayes , illus. by Geoffrey Hayes
--- SPECIAL ADVERTORIAL OFFERINGS ---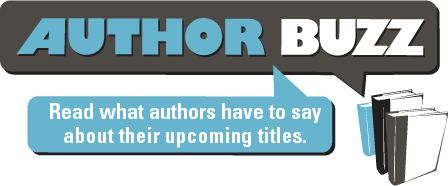 Dear Reader,

When I first set up a "demon graveyard," of sorts, for my Demonica/Lords of Deliverance series, I never imagined that the characters who populated it would become so central to the series. But here we are, following up the Grim Reaper's story with that of his right-hand man, Hades.

Dark, lethal, and a little playful, Hades will take a beautiful, brave fallen angel on a journey that will lead them both to danger and, possibly, love.

Please write to 1001DarkNights@gmail.com to win one of five copies.

http://www.1001darknights.com/authors/2015-books/larissa-ione-hades/




Publisher: Evil Eye Concepts, Inc

Pub Date: 5/26/15

ISBN: 978-1-940887-54-8

List Price: $2.99