Shelf Awareness for Readers for Friday, October 21, 2011

Great Reads
Further Reading: The Spirit of Reading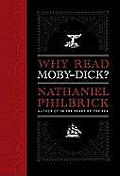 Call us Ishmael, but we think Why Read Moby-Dick? by Nathaniel Philbrick is a book whose time has come. And it took a nonfiction specialist like Philbrick to point us back to one of the greatest works of American literature.
It's not simply that Philbrick normally writes about history, and seafaring history at that; he's a year-round resident of Nantucket, the island and commercial port that defines Captain Ahab's quest. Philbrick uses both his scholarly and local knowledge to give a fresh view to what far too many people consider a longwinded, antiquated read, showing us that there's more to connect than separate us from what he calls as close as we've got to "an American bible."
Philbrick doesn't pretend that Herman Melville's great work is easy, admitting that certain sections (e.g., the famous one on whale anatomy) require a reader's patience. However, he believes that that persistence is rewarded, because the book shows us something important about the obsessive, indomitable American spirit.
Other books that speak to America's reading spirit: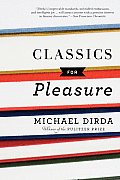 Classics for Pleasure by Michael Dirda has been deemed "casually brilliant," a phrase that sums up Dirda's style perfectly: the Washington Post critic, who holds a Ph.D. in literature, wears his learning lightly and his passion proudly in this collection of essays on books you probably haven't read and really should. This is no mere sweep-up of the usual suspects, either. H. Rider Haggard novels share pride of place along with Edward Gorey and Jean Toomer.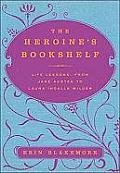 The Heroine's Bookshelf: Life Lessons, from Jane Austen to Laura Ingalls Wilder by Erin Blakemore lives up to its promise. Here you'll find lessons about a dozen different qualities embodied by the same number of heroines, in separate books. Celie of Alice Walker's The Color Purple taught Blakemore about Dignity, while Pride and Prejudice's Elisabeth Bennet embodies the Self. A wonderful gift for young women graduating at any level, and a treat for one's own bookshelf, too.
Bookmark Now!: Writing in Unreaderly Times by Kevin Smokler includes essays by authors Meghan Daum, Nell Freudenberger, Neal Pollack and Glen David Gold and others, about what keeps them scribbling as reading habits and book consumption changes. In the six years since its publication, even more has morphed. Bookmark Now Two, Mr. Smokler? --Bethanne Patrick
The Writer's Life
Writers as Artists
Their written works may have overwhelmed the artistic contributions made by Sylvia Plath's "colorful canvasses from her art school days" or William S. Burroughs's "splatter art from his later years," but Flavorwire showcased "a sampling of the fruits of their doubly-apt efforts and peek at the visual media by some of our favorite authors."
Literary Lists
Top 10 Translations into English
Adam Thorpe, whose translation of Flaubert's Madame Bovary was released this month in the U.K., selected his top 10 English translations for the Guardian: "Ultimately, I've chosen the following for a number of reasons: because they have been important to me over the years, are great achievements in their own right, and vibrate with an energy that seems to be derived from the ur-text, rather as a vinyl mysteriously keeps the warmth of the live recording. The flame has been revived in the carrying, even where the distance--between Chinese and English, say--is vast."
Mixed Media
Movie: The Three Musketeers
All for one and one for all! The latest film adaptation of Alexandre Dumas' iconic The Three Musketeers opens today. Paul W.S. Anderson directs a cast including Milla Jovovich, Orlando Bloom and Christoph Waltz.
Book Gatherings
Book Festivals: Texas and Cincinnati's Books by the Banks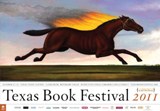 The 16th annual Texas Book Festival takes place this Saturday and Sunday at the State Capitol Building in Austin. Author readings, book signings, panel discussions, writer's workshops and children's activities run 10 a.m.-5 p.m. both days. Saturday evening, from 8 to 9:45, a Texan version of San Francisco's Lit Crawl will occur in venues across Austin's East Side. Festival attendees include Russell Banks, Andy Borowitz, Kate DiCamillo, Chuck Klosterman, Jim Lehrer, Adam Mansbach, Erin Morgenstern, Susan Orlean, Chuck Palahniuk, Stacy Schiff, Jon Scieszka, Justin Torres, Amy Waldman and Juan Williams, among many many others.
---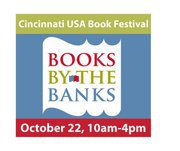 Books by the Banks, Cincinnati's annual book festival, takes place tomorrow, October 22, from 10 a.m. to 4 p.m. at the Duke Energy Convention Center. The event features panel discussions and children's activities with authors including Dennis Lehane, Paula McLain, Judy Collins, Matthew Reinhart and Chris Bohjalian.
Book Review
Fiction

Zone One
by Colson Whitehead
Death Wishing
by Laura Ellen Scott
Damascus
by Joshua Mohr
Mystery & Thriller
Bad Moon
by Todd Ritter
The Potter's Field
by Andrea Camilleri , trans. by Stephen Sartarelli
Food & Wine
CakeSpy Presents Sweet Treats for a Sugar Filled Life
by Jessie Oleson
A Tea Reader: Living Life One Cup at a Time
by Katrina Ávila Munichiello, editor
Biography & Memoir
Becoming Dickens
by Robert Douglas-Fairhurst
True Strength: My Journey from Hercules to Mere Mortal--and How Nearly Dying Saved My Life
by Kevin Sorbo
History
The Great Sea: A Human History of the Mediterranean
by David Abulafia
Children's & Young Adult
Ashfall
by Mike Mullin
Variant
by Robison Wells
The Flint Heart
by Katherine Paterson , John Paterson , illus. by John Rocco
--- SPECIAL ADVERTORIAL OFFERINGS ---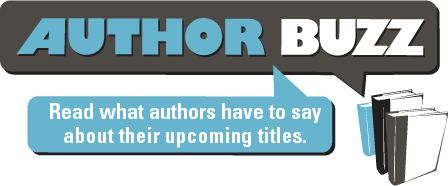 Dear Reader,

When I first set up a "demon graveyard," of sorts, for my Demonica/Lords of Deliverance series, I never imagined that the characters who populated it would become so central to the series. But here we are, following up the Grim Reaper's story with that of his right-hand man, Hades.

Dark, lethal, and a little playful, Hades will take a beautiful, brave fallen angel on a journey that will lead them both to danger and, possibly, love.

Please write to 1001DarkNights@gmail.com to win one of five copies.

http://www.1001darknights.com/authors/2015-books/larissa-ione-hades/




Publisher: Evil Eye Concepts, Inc

Pub Date: 5/26/15

ISBN: 978-1-940887-54-8

List Price: $2.99