Shelf Awareness for Readers for Tuesday, November 15, 2011
Book Candy
The Sweet Smell of Dusty Books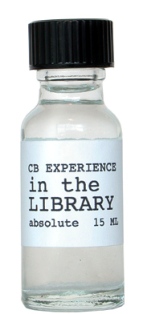 The most popular scent in perfumer Christopher Brosius's "I Hate Perfume" collection is "In the Library," which smells like old, dusty books. "My work is really about things that really do smell wonderful, but don't have a lot of the properties that commercial perfumes do," he said. NPR's All Things Considered noted that Brosius "blends and bottles all of his scents by hand in his workshops. The process may be labor-intensive, but it allows him to create singular scents that can't be mass-produced."
Great Reads
Further Reading: First Ladies
One of the country's best-known novelists takes on one of the country's best-known First Ladies in Ann Beattie's Mrs. Nixon: A Novelist Imagines a Life.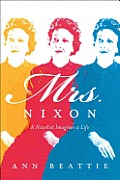 What does "A Novelist Imagines a Life" mean? First, it means that this is a work of fiction. Beattie has not set out to write a straight biography or a narrative account of Pat Nixon and her notorious spouse. Second, it means that the author has done a lot of research into Mrs. Nixon's life in order to fashion imagined conversations and inner dialogues.
Does the real Mrs. Nixon come through? That is for the reader to decide. However, here we offer a few ideas for more books that shine lights on aspects of other First Ladies and women in political power.
American Wife: A Novel by Curtis Sittenfeld may well be viewed in the future as an American masterpiece, so wholly does the author create a world resembling that of First Lady Laura Bush and her upbringing, education, courtship with and marriage to President George W. Bush. The novel pulls off the trick of being sympathetic yet astonishing, and so well paced that by its final page readers may find themselves gasping for breath.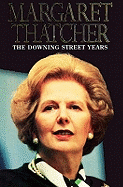 The Downing Street Years by Margaret Thatcher is no great work of literature, and Britain's "Iron Lady" certainly doesn't "tell all." Yet this first volume of Thatcher's memoirs is fascinating reading for political buffs, personality buffs and historical buffs alike, since the former prime minister doesn't stint on her opinions any more on the page than she did when she was in office during the 1980s.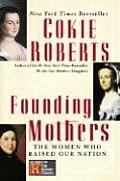 Founding Mothers: The Women Who Raised Our Nation by Cokie Roberts includes First Ladies like Martha Washington and Abigail Adams, but it doesn't stop with them or even with the wives of our nation's Founding Fathers; journalist Roberts takes the time to tell the stories of Aaron Burr's mother, Esther; African-American poet Phillis Wheatley; and Sarah Livingston Jay, wife of diplomat John Jay.
The Writer's Life
The Secret to Great First Novel Titles
NPR's Monkey See blog offered helpful hints for how to name your first novel, including:


If Your First Novel Will Be a Busted Romance--[ANY OF THE SEVEN DWARFS]: A Love Story
If Your First Novel Will Be a Harrowing Historical Account--The [A COLOR] [REPEAT THAT COLOR] [A FLOWER]s of [A CITY IN EUROPE]
If Your First Novel Takes Place in Gorgeous Locations: The [ANY COUNTRY] [ANY COMMON SOCIAL EVENT] Chronicles
Literary Lists
Original Book Titles; Writers' Libraries; Children's Book Illustrators
Buzzfeed showcased graphic re-imaginings of the
original titles of 15 classic novels
, including Ernest Hemingway's
Fiesta
(
The Sun Also Rises
), George Orwell's
The Last Man in Europe
(
1984
) and Bram Stoker's
The Dead Un-Dead
(
Dracula
).
---
In an excerpt from the upcoming book
Unpacking My Library: Writers and Their Books
(Yale University Press, November 28), the
Financial Times
featured
highlights from the personal libraries
of Gary Shteyngart, Philip Pullman, Claire Messud & James Wood, Junot Díaz and Edmund White.
---
Flavorwire selected "
our favorite children's book illustrators working today
," noting that from "the artists behind our beloved '80s and '90s classics to newer names on the scene, we can't take our eyes off these gorgeous works."
---
The Browser spoke with music critic Alex Ross, author of
Listen to This
, for its FiveBooks Interviews. Ross noted that there "are many
shining examples of good and great writing on music
. It's just a very inexact and idiosyncratic science."
Mixed Media
Movie: The Descendants
The Descendants, based on the novel by Kaui Hart Hemmings, opens tomorrow. George Clooney stars as a Hawaiian landlord who, along with his two estranged daughters, seeks out his wife's secret lover after she suffers a terrible boating accident. The movie tie-in edition is available from Random House ($15, 9780812982954).
Nancy Drew Mixtape; Writers in Legos
While creating a literary mixtape for Nancy Drew, Flavorwire thought the girl detective "would dig mostly lady vocalists, with a few strange dudes thrown in for good measure--she'd have good taste, of course, but that's not to say her iPod wouldn't have a few trashy teenage classics. Here's what we think she'd crack the secret of the wooden lady, the mystery of the tolling bell, and the case of the vanishing veil to."
---

We love books. We love Legos. So why wouldn't we want to see our favorite writers portrayed as Legos, though Flavorwire admitted that "we never imagined we'd see our favorite writers portrayed with that telltale yellow skin and weird cup hands."
Book Gatherings
Book Festival: Miami Book Fair International
The Miami Book Fair International officially began this week and really gets going Friday through Sunday, when the street fair takes place. Besides seminars and readings, events include cooking demos by cookbook author chefs at the Miami Culinary Institute; the fair's first literary death match, pitting authors against one another; and twilight tastings--five happy hours before the weekday evening programs.
Among authors in attendance: Jeff Kinney, whose Wimpy Kid: Cabin Fever is being published today; Diana Abu-Jaber; Russell Banks; Dave Barry; Harry Belafonte; Edna Buchanan; Jorge Castaneda; Bob Edwards; Jeffrey Eugenides; and many others.
Book Review
Fiction
Mrs. Nixon: A Novelist Imagines a Life
by Ann Beattie
Mystery & Thriller
V Is for Vengeance
by Sue Grafton
The Plot Against Hip Hop
by Nelson George
The Boy in the Suitcase
by Lene Kaaberbol , Agnete Friis , trans. by Lene Kaaberbol
Biography & Memoir
And So It Goes: Kurt Vonnegut: A Life
by Charles J. Shields
History
The Beauty and the Sorrow: An Intimate History of the First World War
by Peter Englund , trans. by Peter Graves
Political Science
China in Ten Words
by Hua Yu , Yu Hua , trans. by Allan H. Barr
The Odd Clauses: Understanding the Constitution Through Ten of its Most Curious Provisions
by Jay Wexler
Social Science
Ashamed to Die: Silence, Denial, and the AIDS Epidemic in the South
by Andrew J. Skerritt
Sports

The Limit: Life and Death on the 1961 Grand Prix Circuit
by Michael Cannell
Children's & Young Adult
Which Side Are You On?: The Story of a Song
by George Ella Lyon , illus. by Christopher Cardinale
Amplified
by Tara Kelly
--- SPECIAL ADVERTORIAL OFFERINGS ---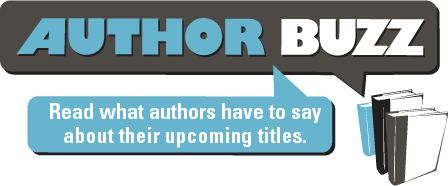 Dear Reader,

When I first set up a "demon graveyard," of sorts, for my Demonica/Lords of Deliverance series, I never imagined that the characters who populated it would become so central to the series. But here we are, following up the Grim Reaper's story with that of his right-hand man, Hades.

Dark, lethal, and a little playful, Hades will take a beautiful, brave fallen angel on a journey that will lead them both to danger and, possibly, love.

Please write to 1001DarkNights@gmail.com to win one of five copies.

http://www.1001darknights.com/authors/2015-books/larissa-ione-hades/




Publisher: Evil Eye Concepts, Inc

Pub Date: 5/26/15

ISBN: 978-1-940887-54-8

List Price: $2.99