Shelf Awareness for Readers for Tuesday, December 6, 2011

Book Candy
Bookish Design: Hobbit House; DIY Bookshelves
CNN featured a video tour of the "Hobbit House" that a die-hard fan of J.R.R. Tolkien's series built near his home in Pennsylvania to store his collectibles.
---
The Bookshop Blog offered a variety of DIY bookshelf ideas from Instructables, noting that there are "tons and tons of commercially available book displays out there, but that doesn't always mean you can find QUITE what you wanted. Or at the price you wanted. Instructables is a website full of do it yourself projects, illustrated with photos."
---
Mario Mazzer's five-tier bookshelf "with a trunk-like, conical form made of molded polyethylene using a rotational technique" is called, appropriately and ironically, Babel, the Bookshelf blog wrote.
Great Reads
Further Reading: Interiors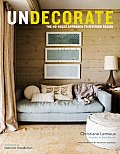 In Undecorate: The No-Rules Approach to Interior Design by Christian Lemieux (Clarkson Potter), the author and founder of DwellStudio focuses on how people of many different tastes and budgets can infuse their living spaces with their own personalities.
By "undecorating," Lemieux does not mean that rooms and homes have no character or forethought, but she does write in her introduction that to "undecorate" is to follow instincts. "If you undecorate, you acknowledge that life is a fluid thing, and accordingly, that style is a flexible thing."
Even the most cursory flick through the pages of this book will show that although the rooms within don't follow rules, they do follow internal coherence. Anyone attracted to one or more of them might also adore one of these gift books:

The Perfectly Imperfect Home: How to Decorate and Live Well by Deborah Needleman is all about making your home space work for you and with you instead of as a static backdrop--right in keeping with Undecorate! Needleman, editor of domino magazine, is more into traditional style than Lemieux, but also believes that maintaining flexibility and changing things up (using items already at hand) can be a way to keep decor from dictating function, when it should be the other way around.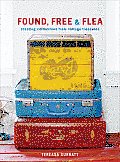 Found, Free, and Flea: Creating Collections from Vintage Treasures by Tereasa Surratt might help readers decide which sorts of "treasures" they want seek out while haunting little shops, tag sales and swap meets. After all, you can't collect salt-and-pepper shakers, antique snow boots, Fiestaware, chenille bedspreads, cigar boxes, Santa prints AND sailors' valentines... can you? Well, at least not until you've finished reading this book. Then you might be able to collect all that, and more.

Nomad: A Global Approach to Interior Style by Sibella Court is for the Anthropologie and National Geographic junkies in your life. Court, a noted designer from Australia, runs a shop called The Society in which she practices what she preaches in her new book: bringing home items from personal travels and integrating them with previously owned pieces to create a unique look. Her own peregrinations include Syria, Mexico, Italy, India and Japan; they should spark ideas even for those who frequent less exotic venues.
Book Review
Nonfiction

Dogs Make Us Human: A Global Family Album
by Jeffrey Moussaieff Masson , Art Wolfe
Forgotten Bookmarks: A Bookseller's Collection of Odd Things Lost Between the Pages
by Michael Popek
Life Upon These Shores: Looking at African American History, 1513-2008
by Henry Louis Gates, Jr.
Icons of Men's Style
by Josh Sims
Gay in America
by Scott Pasfield, with an introduction by Terence McNally and Tom Kirdahy
Medal of Honor: Portraits of Valor Beyond the Call of Duty
by
Bully! The Life and Times of Theodore Roosevelt
by Rick Marschall
Italian Racing Bicycles: The People, the Products, the Passion
by Guido P. Rubino
Brassies, Mashies, and Bootleg Scotch: Growing Up on America's First Heroic Golf Course
by Bill Kilpatrick
The Steampunk Bible: An Illustrated Guide to the World of Imaginary Airships, Corsets and Goggles, Mad Scientists, and Strange Literature
by Jeff VanderMeer with S.J. Chambers
Beyond Words: 200 Years of Illustrated Diaries
by Susan Snyder
Origami Architecture: Papercraft Models of the World's Most Famous Buildings
by Yee
Knit Your Own Dog: Easy-to-Follow Patterns for 25 Pedigree Pooches
by Sally Muir , Joanna Osborne
Guardians of Being: Spiritual Teachings from Our Dogs and Cats
by Eckhart Tolle , illus. by Patrick McDonnell
Dead Letters: The Very Best Grateful Dead Fan Mail
by Paul Grushkin
Pearl Jam Twenty
by Pearl Jam , Cameron Crowe
Carnegie Hall Treasures
by Tim Page , Carnegie Hall
I Want My MTV: The Uncensored Story of the Music Video Revolution
by Craig Marks , Rob Tannenbaum
Poetry
The Hunting of the Snark: An Agony in Eight Fits
by Lewis Carroll , illus. by Tove Jansson
The Penguin Anthology of Twentieth-Century American Poetry
by Rita Dove, editor
--- SPECIAL ADVERTORIAL OFFERINGS ---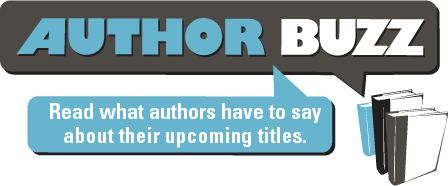 Dear Reader,

When I first set up a "demon graveyard," of sorts, for my Demonica/Lords of Deliverance series, I never imagined that the characters who populated it would become so central to the series. But here we are, following up the Grim Reaper's story with that of his right-hand man, Hades.

Dark, lethal, and a little playful, Hades will take a beautiful, brave fallen angel on a journey that will lead them both to danger and, possibly, love.

Please write to 1001DarkNights@gmail.com to win one of five copies.

http://www.1001darknights.com/authors/2015-books/larissa-ione-hades/




Publisher: Evil Eye Concepts, Inc

Pub Date: 5/26/15

ISBN: 978-1-940887-54-8

List Price: $2.99