Shelf Awareness for Readers for Friday, December 2, 2011
Book Candy
Bookish Interior Design: Dr. Who Bookcase, Library Hammock
The TARDIS Bookcase "was built by U.K. model-maker msmuse101--with the help of her Dad--over the last few months, and it really looks great," wrote Technabob, while confessing: "You know me. Just slap a TARDIS on pretty much anything, and I think it's cool. But this particular TARDIS is one of my favorite builds in a while."
---
A "library hammock" was featured by the Centered Librarian blog.
Great Reads
Further Reading: Nature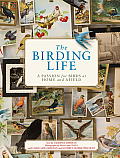 The Birding Life: A Passion for Birds at Home and Afield (Clarkson Potter) by Larry Sheehan et al. has such lush, interesting photos that it might seem like a book about birding designed by Martha Stewart, except that the authors--Larry Sheehan and his wife, Carol Sheehan--are avid and lifelong ornithology enthusiasts.
From beautiful spots for birdwatching to beautiful spots filled with bird art and accoutrements, this book has something for everyone who loves birds. Many aspects of "the birding life" are covered, whether it's standing knee-deep in water with binoculars or sitting quietly in a room decorated with stunning ornithological engravings.
Other ways to look at birds include: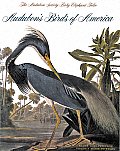 Audubon's Birds of America (Baby Elephant Folio Edition) is not cheap, at $185, but considering that it's a collection of all 43 of John James Audubon's original folio paintings in reproduction, with a foreword by birding expert Roger Tory Peterson, it's a good value. An interesting note: Audubon did not place his drawings in taxonomic order, as this edition does, which changes the experience but in no way diminishes the superb artistry and knowledge that went into each image.

Feathered Dinosaurs: The Origin of Birds by John Long, illustrated by Peter Schouten, might look like a really cool children's book at first. However, the Oxford University Press volume is a collaboration between a noted paleontologist (Long) and nature illustrator that provides substantive history of what scientists now know to be multiple species of dinosaurs who had feathers, many of which probably evolved into the birds that we can see today. A wholly different look at "feathered friends."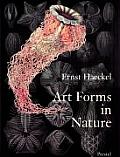 Art Forms in Nature by Ernst Haeckel has nothing in particular to do with birds or birding, but Haeckel's fin de siecle explorations of congruency and detail in all sorts of natural life (birds, shells, leaves and much more) is a near-fantastical counterpoint to the restraint of Audubon or the mixed media in the Sheehans' book. Haeckel's "Biogenetic Law" (ontogeny replicates phylogeny) is captured here in its visual truth. --Bethanne Patrick
Literary Lists
More Gift Books; Wine Books; Cookbooks; 10 Lost Novels
Authors are readers, too, and USA Today polled several to compile its interactive bookshelf "Christmas gift books linger in writers' memories," in which scribes ranging from David McCullough to James Patterson to Snooki recall "the best book they ever got for Christmas."
---

Another interactive holiday option for readers is the Guardian's "children's books advent calendar," which allows kids of all ages to "swot up on Harry with our Potter quiz or decorate the Christmas tree with Simon's cat! Learn to draw a penguin or listen to clips from your favorite authors... come back each day for a festive surprise."
---
The Miami Herald says "wine books are great for holiday gifting."
---
The Guardian suggested "the best cookbooks by both foodies and celebrity chefs," noting that cookbooks "divide into two categories, reference and lifestyle: to the first, you will turn when you're in the mood for a quiche, any quiche, or you want to know what to do with brisket; to the second, when you wish to be the sort of person who cooks that sort of thing."
---
Flavorwire showcased 10 lost novels the world found again, a "list of lost and found novels, and if you've ever had a literary relative, get ready to go hunting in your attics for your own treasure chests."
---
Nile Rodgers, author of Le Freak: An Upside Down Story of Family, Disco and Destiny, chose his top 10 music books for the Guardian, noting that "the books I love are also about people's lives--all of the titles I've chosen offer real insights into the personalities behind the music."
---

Conn Iggulden, author of The Dangerous Book for Boys, shared his choices for "top 10 books about tiny people" in the Guardian, observing: "Perhaps because we've all been small, books about tiny people are perennial favorites."
Book Review
Nature & Environment

Beneath Cold Seas: The Underwater Wilderness of the Pacific Northwest
by David Hall
The Majesty of the Horse: An Illustrated History
by Tamsin Pickeral; photography by Astrid Harrisson
Violent Earth
by Robert Dinwiddie , Simon Lamb , Ross Reynolds
Seeing Trees: Discover the Extraordinary Secrets of Everyday Trees
by Nancy R. Hugo
Nests: Fifty Nests and the Birds that Built Them
by Sharon Beals , illus. by Laurie Wigham
The Exultant Ark: A Pictorial Tour of Animal Pleasure
by Jonathan P. Balcombe
Relics: Travels in Nature's Time Machine
by Piotr Naskrecki
Deceptive Beauties: The World of Wild Orchids
by Christian Ziegler
Art & Photography
The Lost Photographs of Captain Scott: Unseen Images from the Legendary Antarctic Expedition
by David M. Wilson
In a Lonely Place
by Gregory Crewdson
Victor Halfwit: A Winter's Tale
by Thomas Bernhard , trans. by Martin Chalmers , illus. by Sunandini Banerjee
Lights of Mankind: The Earth at Night as Seen from Space
by L. Douglas Keeney
The Conference of the Birds
by Peter Sis
La Figa: Visions of Food and Form
by Tiberio Simone, photographed by Matt Freedman
The Louvre: All the Paintings
by Erich Lessing , Vincent Pomarède
Inuit Modern: Masterworks from the Samuel and Esther Sarick Collection
by Gerald McMaster, editor
Royal Fabergé
by Caroline de Guitaut
Moby-Dick in Pictures: One Drawing for Every Page
by Matt Kish
Art and Soul: Stars Unite to Celebrate and Support the Arts
by Brian Smith, photographer; Robin Bronk, editor
Vampire Art Now
by Jasmine Becket-Griffith , Matthew David Beckett
SOLITUDE CREEK
by Jeffery Deaver
ISBN-13 978-1455517152
Grand Central Publishing
5/12/2015
#4 in the Kathryn Dance Series


an exclusive interview with
NYT bestselling author Jeffery Deaver
SOLITUDE CREEK is the fourth in the Kathryn Dance series, following the amazing, XO. What's in store for Dance this time around?
Oh, mayhem, chaos, and terror, of course! In this novel, Kathryn gets busted down to "buck private" for making a serious mistake during an interrogation; she's relegated to civil work for the CBI, like checking health certificates and bottle deposit receipts. But you can't keep a strong woman down and she secretly runs an investigation on a villain obsessed with turning people's panic into a weapon.
THE BIG THRILL caught up with Deaver to talk about mayhem, chaos, and of course, SOLITUDE CREEK. Read about it here.

ALSO FEATURED ON THE
the big THRILL…
RUINS OF WAR by JOHN A. CONNELL: It took a decade, four defunct novels, and countless rejections before Connell landed a publishing deal. But the hard work and determination paid off. His novel, RUINS OF WAR—a unique, historical thriller set in postwar Germany—is already garnering national acclaim. And Connell, well, he's considered a debut-to-watch. Read about him in THE BIG THRILL.
THE TAPESTRY by NANCY BILYEAU: As a trained Journalist, whose editorial credentials include Rolling Stone and Entertainment Weekly, Nancy Bilyeau understands the value—and importance—of a well-researched novel. Particularly in the case of her Tudor-inspired thrillers. For THE TAPESTRY, the third book in her bestselling Joanna Stafford series, Bilyeau pits her protagonist against none other than King Henry VIII. Check it out in THE BIG THRILL.
THE SHADOW CARTEL by LAYTON GREEN: International man of action, Dominic Grey, has fought cults and criminals all over the globe. In his next escapade, he takes on THE SHADOW CARTEL. We recently sat down with Dominic's creator, Layton Green, and asked the world-traveler-turned-bestseller about his journey to the top of the bestseller list and where he plans to go from here. Catch the whole interview in THE BIG THRILL.
STONE COLD DEAD by JAMES ZISKIN: A taut tale of mystery and suspense that is at once a reminder of how a sleuth got the job done in the era before CSI and an antidote to nostalgia, James Ziskin's STONE COLD DEAD is just too cool to miss. Read all about it in THE BIG THRILL.
DYING BRAND by WENDY TYSON: In the third installment of Wendy Tyson's Allison Campbell mysteries, Campbell ends up investigating the brutal murder of her former boyfriend. As her hunt for truth reveals each secret, Campbell's past and present collide, in a mystery that is not just deadly, but the most personal yet. Get the full scoop on DYING BRAND in THE BIG THRILL.