Shelf Awareness for Readers for Friday, January 27, 2012

Bookselling News
Where the Readers Are: The Most Literate Cities in the U.S.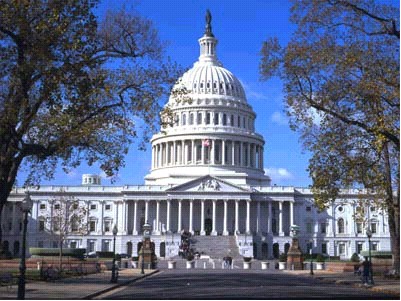 Washington, D.C. topped the list of the most literate cities in the U.S. for the second consecutive year, while Boston (up from #12 in 2010) and Cincinnati (up from #11) made significant gains in the statistical survey released annually by Central Connecticut State University President Jack Miller, and "based on data that includes number of bookstores, library resources, newspaper circulation and Internet resources," USA Today reported. The top 10 for 2011:
Washington, D.C.
Seattle
Minneapolis
Atlanta
Boston
Pittsburgh
Cincinnati
St. Louis
San Francisco
Denver
Book Candy
Dragons in Literature; Book Looks; Bookcases and a Bookshelf
Continue your celebration of Chinese New Year and the beginning of the year of the dragon by trying your hand at the Guardian's "dragons in literature quiz."
---
The Huffington Post offered tips on "style for book nerds: 10 literary-inspired looks for a well-read wardrobe."
---
If you are in a literary whaling mood, options this week include a bookcase featured by Apartment Therapy that "can store books in the belly of the whale and then swim him around the room on the casters." Or... there's Herman Melville's classic novel Moby Dick typed on nearly five full rolls of Cottonelle, and offered for sale on eBay.
---
Bookshelf of the day: Page Views discovered books on a string in this shelf with pins that lets books float.
Literary Lists
Bad Girls of Literature; Books of the Night; Most Dangerous Novels
On the theory that female authors "are just as capable of badass behavior as their male counterparts," Flavorwire showcased "10 legendary bad girls of literature."
---

Ian Marchant, author most recently of Something of the Night, chose his "top 10 books of the night" for the Guardian, noting that it "strikes me as odd that the vast majority of reading gets done in bed, but that so few people have sat down to write about beds, reading in bed, or, indeed, the night itself."
---

Ranging from The Satanic Verses to A Clockwork Orange, Flavorwire started a certain debate by naming the "most dangerous novels of all time."
Mixed Media
Movies: One for the Money; Albert Nobbs; Kevin
One for the Money, based on the Janet Evanovich novel, opens today. Katherine Heigl stars as Stephanie Plum, a freshly unemployed department store worker who gets a job at her cousin's bounty hunting agency. The movie tie-in is available from St. Martin's Griffin ($14.99, 9780312600730).

---


Albert Nobbs, based on the short story "The Singular Life of Albert Nobbs" by George Moore, also opens today. Glenn Close plays a woman living as a male hotel waiter in 19th-century Ireland. The movie tie-in novella has been delivered by Penguin ($10, 9780143122524).

---


We Need to Talk About Kevin, based on the novel by Lionel Shriver, opens nationally today. Tilda Swinton stars as the mother of a teenager who goes on a school shooting spree. A movie tie-in edition was published by Harper Perennial ($14.99, 9780062119049).


Book Review
Fiction

Monstress: Stories
by Lysley Tenorio
Another Woman
by Penny Vincenzi
Promise Me This
by Cathy Gohlke
The Legacy of Eden
by Nelle Davy
Mystery & Thriller
A Corpse's Nightmare: A Fever Devilin Novel
by Phillip DePoy
All I Did Was Shoot My Man
by Walter Mosley
History
Mr. and Mrs. Madison's War: America's First Couple and the Second War of Independence
by Hugh Howard
God's Jury: The Inquisition and the Making of the Modern World
by Cullen Murphy
Glock: The Rise of America's Gun
by Paul M. Barrett
Current Events & Issues
I Know Who You Are and I Saw What You Did
by Lori Andrews
Children's & Young Adult
Popular Clone
by M.E. Castle
Everneath
by Brodi Ashton
There Is No Dog
by Meg Rosoff
--- SPECIAL ADVERTORIAL OFFERINGS ---

The Summer I Saved the World...in 65 Days


by Michele Weber Hurwitz


Dear Reader,

Random acts of kindness are everywhere, but does doing good really do any good?

The summer after eighth grade, Nina Ross is inspired to do one small, anonymous good thing for family and neighbors every day -- 65 in total. People react in ways she didn't envision, and the ordinary yet remarkable cul-de-sac where she lives becomes forever changed.

Uplifting, hopeful, funny. BCCB STARRED review. 2015-2016 Pennsylvania Young Reader's Choice State Award list.

Email micheleweberhurwitz@gmail.com for a chance to win a signed copy.

Michele Weber Hurwitz
micheleweberhurwitz.com





PUBLISHER: Random House Children's Books

PUB DATE:
April 14, 2015

AGE RANGE: 10 and up

GRADES: 5 and up

TYPE OF BOOK: Middle grade fiction

ISBN-13:
978-0-385-37109-4

PRICE: $9.99
Escape From the Haunted Warehouse, Choose Your Own Adventure #185


by Anson Montgomery


Dear Reader,

Choose Your Own Adventure #185, Escape from the Haunted Warehouse, is so scary it gave me nightmares. Was this long-rumored title kept from shelves because editors felt it was the scariest Choose ever written? Probably. When night falls at the beginning of your graveyard shift, the morphing hallways of the warehouse fill with the roaming spirits of the world's most horrible humans.

Anson Montgomery

P.S. Email webmail@chooseco.com for a chance to win an autographed copy!





PUBLISHER: Chooseco

PUB DATE:
Available Now

AGE RANGE: 10+

GRADES: 5-8

ISBN-13:
9781937133474

PRICE: $6.99
Invasion of the Overworld


by Mark Cheverton


Dear Reader,

I love playing MINECRAFT with my son, but when he was cyber bullied on his own server, everything changed for me.

That's when I wrote my first Minecraft novel, Invasion of the Overworld. It's about anti-bullying, friendships and courage, using the tapestry of Minecraft on which to paint the lesson.

Kids love this NYT Bestselling novel (and the rest of the series) and it's getting them to READ!

Email and mention KidsBuzz to win a copy, marktheminecraftauthor@gmail.com.

Mark Cheverton





PUBLISHER: Sky Pony Press

PUB DATE: August 2014

AGE RANGE: 8+

GRADES: 3rd+

TYPE OF BOOK: Middle grade fiction, action/adventure

ISBN-13: 978-1632207111

PRICE: $9.99