Shelf Awareness for Readers for Friday, January 27, 2012
Bookselling News
Where the Readers Are: The Most Literate Cities in the U.S.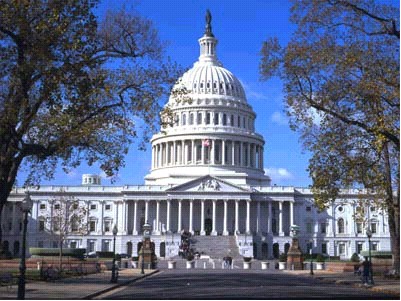 Washington, D.C. topped the list of the most literate cities in the U.S. for the second consecutive year, while Boston (up from #12 in 2010) and Cincinnati (up from #11) made significant gains in the statistical survey released annually by Central Connecticut State University President Jack Miller, and "based on data that includes number of bookstores, library resources, newspaper circulation and Internet resources," USA Today reported. The top 10 for 2011:
Washington, D.C.
Seattle
Minneapolis
Atlanta
Boston
Pittsburgh
Cincinnati
St. Louis
San Francisco
Denver
Book Candy
Dragons in Literature; Book Looks; Bookcases and a Bookshelf
Continue your celebration of Chinese New Year and the beginning of the year of the dragon by trying your hand at the Guardian's "dragons in literature quiz."
---
The Huffington Post offered tips on "style for book nerds: 10 literary-inspired looks for a well-read wardrobe."
---
If you are in a literary whaling mood, options this week include a bookcase featured by Apartment Therapy that "can store books in the belly of the whale and then swim him around the room on the casters." Or... there's Herman Melville's classic novel Moby Dick typed on nearly five full rolls of Cottonelle, and offered for sale on eBay.
---
Bookshelf of the day: Page Views discovered books on a string in this shelf with pins that lets books float.
Literary Lists
Bad Girls of Literature; Books of the Night; Most Dangerous Novels
On the theory that female authors "are just as capable of badass behavior as their male counterparts," Flavorwire showcased "10 legendary bad girls of literature."
---

Ian Marchant, author most recently of Something of the Night, chose his "top 10 books of the night" for the Guardian, noting that it "strikes me as odd that the vast majority of reading gets done in bed, but that so few people have sat down to write about beds, reading in bed, or, indeed, the night itself."
---

Ranging from The Satanic Verses to A Clockwork Orange, Flavorwire started a certain debate by naming the "most dangerous novels of all time."
Mixed Media
Movies: One for the Money; Albert Nobbs; Kevin
One for the Money, based on the Janet Evanovich novel, opens today. Katherine Heigl stars as Stephanie Plum, a freshly unemployed department store worker who gets a job at her cousin's bounty hunting agency. The movie tie-in is available from St. Martin's Griffin ($14.99, 9780312600730).

---


Albert Nobbs, based on the short story "The Singular Life of Albert Nobbs" by George Moore, also opens today. Glenn Close plays a woman living as a male hotel waiter in 19th-century Ireland. The movie tie-in novella has been delivered by Penguin ($10, 9780143122524).

---


We Need to Talk About Kevin, based on the novel by Lionel Shriver, opens nationally today. Tilda Swinton stars as the mother of a teenager who goes on a school shooting spree. A movie tie-in edition was published by Harper Perennial ($14.99, 9780062119049).


Book Review
Fiction

Monstress: Stories
by Lysley Tenorio
Another Woman
by Penny Vincenzi
Promise Me This
by Cathy Gohlke
The Legacy of Eden
by Nelle Davy
Mystery & Thriller
A Corpse's Nightmare: A Fever Devilin Novel
by Phillip DePoy
All I Did Was Shoot My Man
by Walter Mosley
History
Mr. and Mrs. Madison's War: America's First Couple and the Second War of Independence
by Hugh Howard
God's Jury: The Inquisition and the Making of the Modern World
by Cullen Murphy
Glock: The Rise of America's Gun
by Paul M. Barrett
Current Events & Issues
I Know Who You Are and I Saw What You Did
by Lori Andrews
Children's & Young Adult
Popular Clone
by M.E. Castle
Everneath
by Brodi Ashton
There Is No Dog
by Meg Rosoff
SOLITUDE CREEK
by Jeffery Deaver
ISBN-13 978-1455517152
Grand Central Publishing
5/12/2015
#4 in the Kathryn Dance Series


an exclusive interview with
NYT bestselling author Jeffery Deaver
SOLITUDE CREEK is the fourth in the Kathryn Dance series, following the amazing, XO. What's in store for Dance this time around?
Oh, mayhem, chaos, and terror, of course! In this novel, Kathryn gets busted down to "buck private" for making a serious mistake during an interrogation; she's relegated to civil work for the CBI, like checking health certificates and bottle deposit receipts. But you can't keep a strong woman down and she secretly runs an investigation on a villain obsessed with turning people's panic into a weapon.
THE BIG THRILL caught up with Deaver to talk about mayhem, chaos, and of course, SOLITUDE CREEK. Read about it here.

ALSO FEATURED ON THE
the big THRILL…
RUINS OF WAR by JOHN A. CONNELL: It took a decade, four defunct novels, and countless rejections before Connell landed a publishing deal. But the hard work and determination paid off. His novel, RUINS OF WAR—a unique, historical thriller set in postwar Germany—is already garnering national acclaim. And Connell, well, he's considered a debut-to-watch. Read about him in THE BIG THRILL.
THE TAPESTRY by NANCY BILYEAU: As a trained Journalist, whose editorial credentials include Rolling Stone and Entertainment Weekly, Nancy Bilyeau understands the value—and importance—of a well-researched novel. Particularly in the case of her Tudor-inspired thrillers. For THE TAPESTRY, the third book in her bestselling Joanna Stafford series, Bilyeau pits her protagonist against none other than King Henry VIII. Check it out in THE BIG THRILL.
THE SHADOW CARTEL by LAYTON GREEN: International man of action, Dominic Grey, has fought cults and criminals all over the globe. In his next escapade, he takes on THE SHADOW CARTEL. We recently sat down with Dominic's creator, Layton Green, and asked the world-traveler-turned-bestseller about his journey to the top of the bestseller list and where he plans to go from here. Catch the whole interview in THE BIG THRILL.
STONE COLD DEAD by JAMES ZISKIN: A taut tale of mystery and suspense that is at once a reminder of how a sleuth got the job done in the era before CSI and an antidote to nostalgia, James Ziskin's STONE COLD DEAD is just too cool to miss. Read all about it in THE BIG THRILL.
DYING BRAND by WENDY TYSON: In the third installment of Wendy Tyson's Allison Campbell mysteries, Campbell ends up investigating the brutal murder of her former boyfriend. As her hunt for truth reveals each secret, Campbell's past and present collide, in a mystery that is not just deadly, but the most personal yet. Get the full scoop on DYING BRAND in THE BIG THRILL.