Shelf Awareness for Readers for Tuesday, January 31, 2012

Book Candy
Book Wallpaper; Book Shelves; Book Planters; Typewriters
"Everyone loves a wall of books, so it's no surprise that book wallpapers are a decorating classic," House Beautiful noted in featuring six bookcase wallpaper designs.

---

"Create book shelves, literally," with Real Simple magazine, which offered "a clever new use for old books: Make your own shelves in three simple steps."

---

DIY book planters. Though some may consider it a sacrilege, Apartment Therapy featured instructions "to make your own book planters for succulents."

---

More typewriters: The Crandall New Model, "one of the most beautiful typewriters ever made," was showcased by Boing Boing.
Great Reads
Further Reading: Fresh Takes on Little Women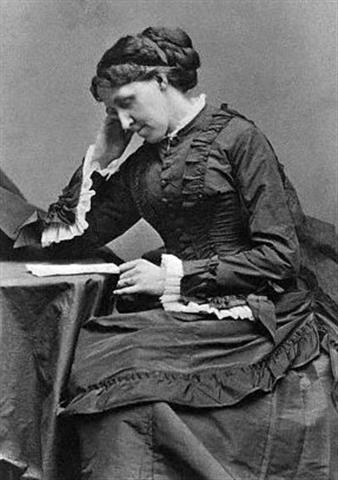 Louisa May Alcott's classic tale of the March sisters has resonated with generations of girls, prompting them to identify with one sister or another--often tomboyish, outspoken, literary Jo. Based on Alcott's New England childhood and her relationships with her own three sisters, the book is more than a gentle reminiscence of days gone by--it's a clear-eyed look at the complicated relationships between sisters, mothers and daughters, and the challenges facing women trying to make their own way in the world. After nearly 150 years, Little Women's themes (cloaked in quaintly old-fashioned narration) remain fresh and relevant--worth reading, if you never have.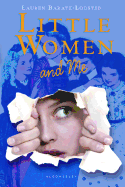 Although readers love Little Women, two plot points (spoilers ahead) have frustrated them since its publication: Why did Laurie end up with Amy instead of Jo? And why did sweet, gentle Beth have to die? Emily March, the narrator of Lauren Baratz-Logsted's Little Women and Me, tries to change the answers to both questions. When she opens the book to work on a school report, Emily finds herself falling headlong into the story--where she's cast as the nearly invisible "Middle March," a role she plays in her own family. Trying to fit into the narrative and keep Beth healthy isn't easy, but things become even more complicated when Emily decides she wants Laurie for herself!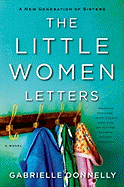 Gabrielle Donnelly brings the March girls into history--and the present day--with her story of Jo March's great-great-granddaughters, The Little Women Letters. The Atwater sisters (who, like Donnelly, are English) echo Alcott's characters both in personality types--prickly Lulu, capable Emma and blonde, dramatic Sophie--and in the mixture of affection and frustration they feel toward one another. When Lulu discovers a packet of letters written by Grandma Jo, she learns a great deal about her family's history, and, like Jo, slowly begins to discern the steps that will lead her toward a career she loves.
Whether you pick up Alcott's original story or one of these contemporary takes on it, be prepared for some heartwarming (and occasionally heartbreaking) family stories, with love, humor and good cheer all around. --Katie Noah Gibson, blogger at Cakes, Tea and Dreams
The Writer's Life
Book Brahmin: Eli Gottlieb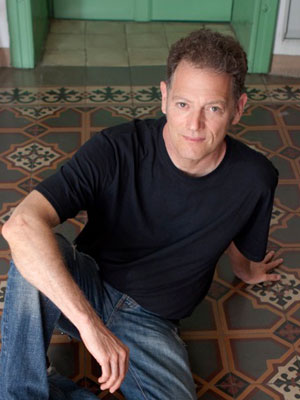 Eli Gottlieb grew up in New Jersey. Self-taught, self-educated for the most, never got an advanced degree in the fancypants MFA programs of America. Worked instead as a journalist all over the place, reviewed books, spent eight years living in Italy, which changed his life (and according to friends who saw him afterward, the shape of his head). Author of two novels, The Boy Who Went Away and Now You See Him (this last one quite beloved by indie booksellers), Gottlieb's The Face Thief (Morrow, January 12, 2012) is about a woman who uses her face-reading talents to defraud and deceive a galaxy of kind-hearted (male) dupes.
On your nightstand now:
Arguably by Christopher Hitchens. The last collection by the great controversialist, infighter and prose magician is a miscellany of his recent--and astonishing--output. Hitchens has taken more political positions than a pinwheel, with the inevitable result that he's often wrong. But the man was constitutionally allergic to cant and incapable of writing a dull sentence--two things which by themselves confer on him prized bedside status.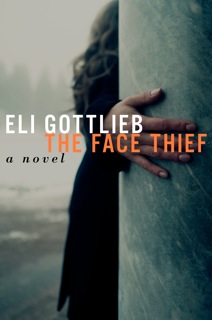 Favorite book when you were a child:
Mysterious Island by Jules Verne. I devoured it repeatedly as a very young boy, at that time of life when--back in the '60s anyway--a book could successfully compete with a film for mental traction. The image of these men crash-landed on a remote island and fashioning a life for themselves using only native plants and the most rudimentary tools stays with me to this day.
Your top five authors:
Saul Bellow, Ian McEwan, Peter Handke, Samuel Beckett, James Joyce.
Book you've faked reading:
Don Quixote. But then again, no one, except one very bored bachelor friend of mine, has ever read the whole thing. Even Updike threw up his effete hands and confessed he'd drowned before reaching the far shore.
Book you're an evangelist for:
In Between the Sheets by Ian McEwan. Though more known for his magisterial novels, McEwan wrote two collections of magnetic short stories. This is the better of the two. Try out his story "Psychopolis," and laugh even as you weep for the poor overmastered boyfriend.
Book you've bought for the cover:
None.
Book that changed your life:
Herzog by Saul Bellow. Bellow is the novelist I've read the most closely, and this is arguably his finest book. He stands quite rightly accused of writing somewhat one-dimensional female characters. But what I got out of this book was freedom--the freedom to attack the citadel of mandarin American prose armed only with your native idiom--Yiddish--and a set of great big cojones. I learned how to write by reading Herzog--an act which, I blush to confess, has taken place at least a dozen times.
Favorite line from a book:
"After the fall of Napoleon, the ambitious young man took his power drive into the boudoir, and there the woman took command." From Herzog. The sentence hints at a backstory of spectacular erotic combat in its author.
Book you most want to read again for the first time:
Miss Lonelyhearts by Nathanael West. One of the blackest and most brilliant dark hearts of American literature, the book is a fever dream of beautifully compressed language and satire without equal.
Literary Lists
Authors' Favorite Books; Famous Literary Friendships
"What are your favorite books?" It's a perennial favorite during author event q&a sessions. Flavorwire offered a few answers with its look at "your favorite authors' favorite books of all time."

---

"Writing is a solitary business," but the Daily Beast noted some "famous literary friendships: from Boswell-Johnson to Kerouac-Ginsberg."
Book Review
Fiction

Home Front
by Kristin Hannah
The Art of Hearing Heartbeats
by Jan-Philipp Sendker , trans. by Kevin Wiliarty
The Fat Years
by Chan Koonchung , trans. by Michael S. Duke
At Last
by Edward St. Aubyn
Biography & Memoir
Good in a Crisis
by Margaret Overton
Still: Notes on a Mid-Faith Crisis
by Lauren F Winner
The Fry Chronicles
by Stephen Fry
Psychology & Self-Help
Quiet: The Power of Introverts in a World That Can't Stop Talking
by Susan Cain
Wabi Sabi Love
by Arielle Ford
Health & Medicine
Beyond the Magic Bullet
by Raymond Chang, M.D.
Children's & Young Adult
Best Shot in the West: The Adventures of Nat Love
by Patricia C. McKissack and Fredrick L. McKissack Jr. , illus. by Randy DuBurke
Extra Yarn
by Mac Barnett , illus. by Jon Klassen
--- SPECIAL ADVERTORIAL OFFERINGS ---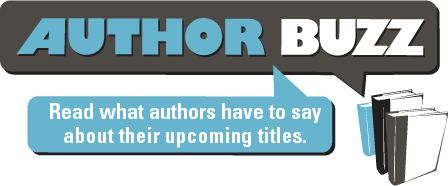 Dear Reader,

When I first set up a "demon graveyard," of sorts, for my Demonica/Lords of Deliverance series, I never imagined that the characters who populated it would become so central to the series. But here we are, following up the Grim Reaper's story with that of his right-hand man, Hades.

Dark, lethal, and a little playful, Hades will take a beautiful, brave fallen angel on a journey that will lead them both to danger and, possibly, love.

Please write to 1001DarkNights@gmail.com to win one of five copies.

http://www.1001darknights.com/authors/2015-books/larissa-ione-hades/




Publisher: Evil Eye Concepts, Inc

Pub Date: 5/26/15

ISBN: 978-1-940887-54-8

List Price: $2.99