Shelf Awareness for Readers for Friday, March 2, 2012

Book Candy
Bookcase; Author Movie Cameos; Word Origins
Bookcase of the day: For your favorite reading nook, Freshome showcased the Round Window Bookcase designed by Fabio Galeazzo, as part of an "Urban Cabin" in São Paulo, Brazil.

---

An "Industrial Floor Lamp Bookshelf Trifecta" was offered on Etsy.

---

You oughtta write in pictures: Mental Floss uncovered "14 movie cameos by the authors of the original books."

---

Do you know about the connection between carat and carob seeds? Buzzfeed offered "seven surprising word origins."
Great Reads
Further Reading: Urban Fantasy
Where can you find vampires and werewolves having a friendly chat while riding public transportation to work, rogue city gangs of fairies wreaking havoc on an innocent populace or witches using their gifts to locate the perfect rent-controlled apartment? Urban fantasy takes traditional elements of fantasy or horror and introduces them to your favorite cities, blending the mundane with the exotic and adding a dash of mystery, science fiction, suspense or noir, and--in many cases--a great deal of humor. Whether you are new to the genre or a longtime fan, here are a few recent titles to whet your appetite.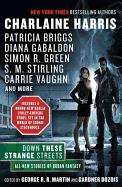 If you are delving into urban fantasy for the first time, you couldn't go wrong with a well-chosen story collection, such as Down These Strange Streets, edited by George R.R. Martin and Gardner Dozois. This particular collection of 16 stories is superbly eclectic, focusing on beloved characters solving mysterious murder cases in strange and sinister venues.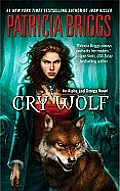 For those a bit more familiar with the genre, you might consider a series, such as Patricia Briggs's Alpha and Omega series. Anna Latham and Charles Cornick are Omega and Alpha werewolves, respectively, and their adventures together often take a suspenseful turn. Fair Game, the fourth installment of this exciting series, finds Anna and Charles dispatched to Boston to help track down a dangerous psychopath who is targeting the fae and werewolves seemingly indiscriminately. The closer Anna and Charles get to uncovering the killer, the closer Anna gets to becoming a victim herself.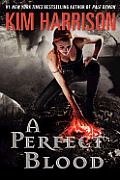 If you enjoy a more diverse population of paranormal creatures, Kim Harrison's Hollows series will not disappoint. Set in a Cincinnati, Ohio, where witches, vampires and other supernatural beings collectively known as "Inderlanders" live and work side-by-side with humans, witch Rachel Morgan runs Vampiric Charms with her partners: a vampire named Ivy and a pixie named Jenks. Together, they take on strange cases, do a bit of bounty hunting to pay the bills and protect the city's residents from the more ominous supernatural element. In the latest adventure, A Perfect Blood, Rachel is roped into investigating a gruesome murder for Inderland Security, and she uncovers an organized group of dangerous, bigoted humans, long thought to be disbanded or dead. Although this splendidly detailed book is the 10th in the series, with the author's well-timed recaps it can be easily read on its own. --Sarah Borders, librarian, Houston Public Library
The Writer's Life
Kambri Crews: Self-Reliance, Storytelling and Healing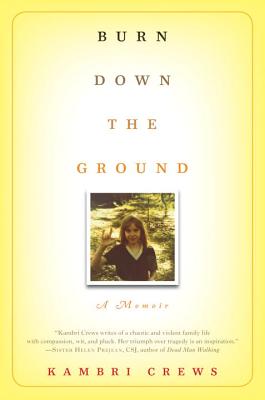 New York producer and publicist Kambri Crews always knew that her childhood was unusual--she spent much of it in a tin shack deep with her family in the woods of Texas. But when, in her early 30s, her charismatic and adored father was sentenced to 20 years in prison for stabbing his girlfriend, she had to confront for the first time his violent, destructive behavior. The title of Crews's memoir, Burn Down the Ground, refers to the agricultural technique of slash and burn, and it's aptly named. More than once she's had to torch it all and start over.
Besides growing up in an isolated area, as the child of deaf adults, you were required to take on some adult responsibilities, like translating for your parents. How do you think that shaped you as a person?
Well, you definitely develop a lot of self-reliance and independence, and you learn to think for yourself at a younger age, which isn't a bad quality, especially for a young girl. It's changing now, but girls aren't necessarily taught to be as self-sufficient as boys. I always felt capable of doing anything I wanted, because I already knew how. Even if I didn't really know, I knew it wouldn't take much to learn. That's one of the best qualities I got from having deaf parents and deaf grandparents--learning how to live on my own and take care of myself.
Do you think that better equipped you to deal with the traumas later in your life?
It's not the best feeling in the world to know you don't really have anybody to fall back on, but it sure makes you try really hard to not fail.
I don't think it helped as far as the trauma. My mom's tendency to pretend everything was normal--that's what I started to do. That's why, when my dad attacked this other woman, for the first time I was truly like, let's talk about this. We can't just continue to pretend like everything's normal. It's not normal. It's never been normal. So that got me through the early trauma when I was a teenager--don't ask, don't tell. It's a defense mechanism that worked, but it didn't necessarily lead to healing.
What do you think made you able to move forward?
A sense of humor. I know that's what lead me to work in comedy. And my dad has a great sense of humor. So do my mom and brother, and the deaf community is all about storytelling. It's a very social group of people. The ability to make light and laugh has gotten me through a lot.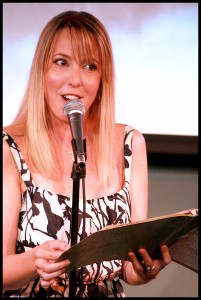 Could you talk a bit more about how growing up in the deaf community influenced you as a storyteller?
Sign language is not a written language. The great majority of conversations and storytelling happen in person, and to convey the nuance of words and meaning and emotion, you really need to express it in your face and in your body. When I'm on stage telling stories and I use sign language my friends always say, "I loved the story but I really loved it when you used sign language, because you use your whole body."
Was it a struggle translating this in-person storytelling to the page?
It was actually very useful tool. Recently I saw some tips for writers on Judy Blume's website, and she suggests saying things out loud. I would tell my stories on stage at this little place called Ochi's Lounge, a 50-seat theater I created, then I'd come home and transcribe the show. Or I'd work on a chapter and then read it [at the show]. When you say things out loud, you recognize what doesn't sound right, and you can find where the humor is a lot easier.
Why write a memoir?
It's one thing to know that you have this weird life, but what is the real message? I didn't want to write from anger, because I'm not angry and I don't think anyone would want to read a memoir filled with bitterness. For me, the important part was to show that people are complicated, and love is complicated, and families are complicated. There are millions of people in jail in the U.S., and a lot of them are fathers and mothers. There are people out there who love them. When you really start to pull back the curtain on people, you can see why they landed in jail. If you can get to the root of those things, you can maybe prevent [some] crime. With my father, there were many times things could have gone differently for him. I don't want to blame the world--he's at fault for his own actions--but there were opportunities to help put him on a better track that were passed.
Also, with domestic violence, the more you talk about it, the less likely people are to remain silent. And that's where healing starts: talking about it. --Kelly Faircloth, freelance writer
Inklings
First Thing We Do, Let's Shoot All the Bankers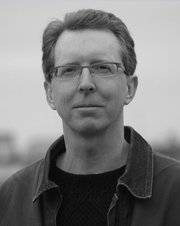 In Mike Cooper's new novel, Clawback (Viking), an assassin has begun shooting the rottenest, worst-performing financiers on Wall Street. "Don't bail them out, take them out!"--it's a good tagline for a thriller, and Mike really hopes it remains fiction. Here he expounds on one of his favorite topics:

What drives people into the streets is the unfairness of it all.
A Tunisian street vendor has his vegetables arbitrarily confiscated, once too often. Egyptians flood Tahir Square to protest decades of entrenched corruption. Muscovites confront riot police in subzero cold after elections are rigged so disdainfully that even Russians can't take it anymore.
And in the U.S.? It's all about inequality.
The richest 700 Americans together now own $2 trillion. The one percent has done awfully well these last 30 years, but that tiny sliver of ultra-wealth is an entirely different world. The average Fortune 400 mogul could spend $200,000 every single day of his life--and not run out of money.
The plutocracy's defenders tell us that such incentives are necessary to make capitalism work. But who, exactly, are these upholders of the free market? These job creators? These innovators and humanitarians?
Mostly, they're banksters. Hedge fund managers, private equity titans, investment bankers. A generation ago, Wall Streeters did just fine, thank you--but they weren't buying yachts the size of Wasp-class aircraft carriers.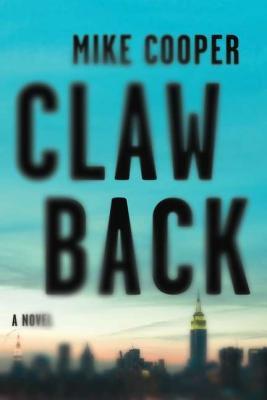 Deregulation didn't merely open the doors to unbridled speculation, mind-bendingly complex "structured finance," and the near-total collapse of the world economy. It handed all the winnings to the yahoos running the casino. Just before they set the place on fire, they scooped all the cash off the tables and ran out the back door, laughing.
At some deep level, most regular citizens understand this. The angry resentment of the Tea Party, the determined protests of the Occupiers, the extraordinary volatility in this election year--everyone has a different explanation, but deep down everyone knows they've been had. What's amazing is not that we've seen so many people in the streets, but so few.
The Green Revolution hasn't arrived here... yet. --Mike Cooper
Literary Lists
Graphic Novels for the Literary; Book Beginnings and Endings
Lit Reactor recommended "10 graphic novels for the literary minded," arranged by genre "to give you a fighting chance at picking something you might enjoy."

---
"You will rejoice to hear that no disaster has accompanied the commencement of an enterprise which you have regarded with such evil forebodings." Everybody loves a great first sentence, so Stylist.com gathered its choices for the "best 100 opening lines from books."

---

At the other end of the book, the Atlantic magazine featured "10 fantastic novels with disappointing endings."

---

The "20 best novels about being a teacher" were showcased by onlinecolleges.net, which noted that within "the pages of the following lay a myriad of fabulous narratives picking apart the various joys, sorrows, and rages present in and out of the classroom. Just about the only thing they share is the desire to showcase teachers as what they really are in the end: all too human."
Book Review
Fiction
Half-Blood Blues
by Esi Edugyan
I Hadn't Understood
by Diego De Silva , trans. by Antony Shugaar
The Starboard Sea
by Amber Dermont
Coral Glynn
by Peter Cameron
Mystery & Thriller
The Man from Primrose Lane
by James Renner
The Helios Conspiracy
by Jim DeFelice
Biography & Memoir
You're Not Doing It Right: Tales of Marriage, Sex, Death, and Other Humiliations
by Michael Ian Black
The First Lady of Fleet Street: The Life of Rachel Beer: Crusading Heiress and Newspaper Pioneer
by Yehuda Koren , Eilat Negev
Current Events & Issues

Outlaw Platoon: Heroes, Renegades, Infidels, and the Brotherhood of War in Afghanistan
by Sean Parnell with John Bruning
Science
The Song of the Ape: Understanding the Languages of Chimpanzees
by Andrew R. Halloran
Children's & Young Adult
Z Is for Moose
by Kelly L. Bingham , illus. by Paul O. Zelinsky
Letters to Leo
by Amy Hest , illus. by Julia Denos
The Humming Room
by Ellen Potter