Shelf Awareness for Readers for Tuesday, March 20, 2012
Book Candy
Mid-Terms; Great Gatsby by Heart; Book Sculptures Exploding
Mid-Term Exam:

"Can you identify these famous writers by their distinctive prose alone?" asked Flavorwire in its test of your reader's memory.

"What does Peter's mother give Peter after he gets home in The Tale of Peter Rabbit?" Try your hand at the Guardian's "Mothers in Beatrix Potter" quiz.

Can you tell the difference between bestselling novelist Nicholas Sparks and former president Richard M. Nixon writing about love? You might be surprised. Vanity Fair tests your political/romantic acumen.

---

Scott Shepherd can recite all 49,000 words of F. Scott Fitzgerald's The Great Gatsby from memory, and puts that unusual talent to use in his "critically acclaimed, word-for-word theatrical adaptation called Gatz, which has returned this month to the Public Theater," the New York Daily News reported. The show that lasts more than eight hours, with three breaks.

---

Robert Louis Stevenson asks dad for his allowance. Letters of Note featured a well-crafted financial pitch from 15-year-old RLS to his "Respected Paternal Relative."

---

Flavorwire's headline says it all: "Enormous Sculptures of Books Exploding Out of Buildings."
The Writer's Life
Lisa Lutz: Transformation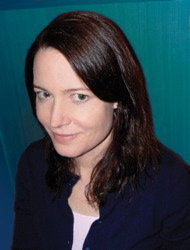 I work from home. My commute is five feet down a hallway from my bedroom to my office. I wear pajamas until I'm required to leave the house or bathe. I brush my teeth, but not my hair. Who do I need to impress, the UPS guy? (In fact, I do worry about what he thinks of me.) My point is, unlike people who work among other humans, I don't particularly need to be presentable. I also don't need to be organized, prompt, poised or sociable. All I have to do is sit behind a desk and write a book. Until the book comes out, that is. Then every habit I've hammered into my psyche over the last year has to be undented when I embark on a book tour.
I wish I could liken my physical transformation to that of a caterpillar becoming a butterfly, but it's more like a bear shaken out of hibernation in the middle of winter. Packing seems like rocket science to me. The sound of the alarm can be particularly brutal when I have to get up at 4 a.m. to fly across the country in time for an evening event. Every day I wear outside clothes (as I call them). Sometimes I attempt to iron, attempt being the operative word. I even wear makeup occasionally and brush my hair. And I will fully admit to being utterly cranky most of the time.
But then I step into a bookstore and I realize that despite all the alarming data about e-books and the demise of bookstores, there are still people out there who read, who buy books with pages, who take the time to come to an author signing and make you feel special, even when you know what you really are. I'm the slob, staring at a blank page, feeling like an idiot, most of the time. But for a few weeks out of the year, I'm an author. --Lisa Lutz, author of the Spellman series. The latest is Trail of the Spellmans (Simon & Schuster)
Inklings
Support Crowdfunding Reform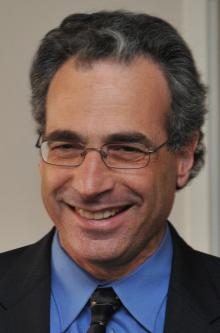 For the past 15 years, I've written books encouraging people to support local businesses, including independent publishers and bookstores. The prevailing view is that these businesses are no longer competitive, but the truth about the competitiveness of smaller businesses is much more complicated--and interesting.
It turns out that the share of jobs in the U.S. economy in small, local businesses is increasing. Moreover, sole proprietorships--a category comprised mostly of local businesses or small startups--are three times as profitable as C-Corporations, a category dominated by large companies.
The biggest obstacle facing local businesses is not their competitiveness but their access to capital. Consider this: local businesses account for half of the economy, yet 99% of long-term savings (mostly for retirement) are in Fortune 500 Companies. The reason for this is that we have securities laws enacted during the Great Depression that have made investment in local businesses--especially by the 99% who are "unaccredited" (i.e., not wealthy)--impossibly expensive.
But now we have an opportunity to overhaul these laws. As my just-published book Local Dollars, Local Sense shows, there is an emerging Internet practice known as "crowdfunding" where many people contribute small amounts of money to promising small businesses. In a rare show of collaboration between Tea Party and Occupy Wall Street interests, the House overwhelmingly passed a bill at the end of 2011 that effectively legalizes this practice. Securities regulators--who remain protective of their Wall Street colleagues--are trying to kill the bill in the Senate, where three alternatives are pending.
A group of us is fighting back with a crowd-funding campaign to run an ad in Politico, titled "Millions of Jobs for Free," aimed at pushing senators to get crowdfunding reform done. If you care about your neighborhood bookstore and independent publishing, or if you're passionate about local businesses and local economies, please join our efforts at www.loudsauce.com. --Michael Shuman, author of Local Dollars, Local Sense (Chelsea Green)
Literary Lists
Books That Take Flight; 10 Essayists to Read
Gregory Crouch, author of China's Wings: War Intrigue, Romance, and Adventure in the Middle Kingdom During the Golden Age of Flight, recommended a trio of "books that take flight" for NPR's Three Books series.

---

To celebrate the first anniversary of its children's book website, the Guardian featured "novels from the 10 most reviewed authors."

---

Flavorwire recommended "10 contemporary American essayists you should be reading right now," noting that there is "enough in these writers' oeuvres to keep you up and thinking for weeks on end."
Mixed Media
Song of the Day: "B*tches in Bookshops"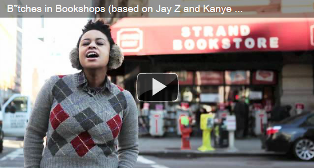 By way of the Huffington Post, here's the best video you'll see today: Annabelle Quezada and La Shea Delaney's "B*tches in Bookshops," a parody of Kanye and Jay-Z's "N*ggas in Paris." (Our favorite line: "I read so hard, I'm JK Rowling.")
Book Review
Fiction
Schmidt Steps Back
by Louis Begley
Arcadia
by Lauren Groff
The Sickness
by Alberto Barrera Tyszka , trans. by Margaret Jull Costa
Mystery & Thriller

The Girl Next Door
by Brad Parks
Dublin Dead
by Gerard O'Donovan
History
Island of Vice: Theodore Roosevelt's Doomed Quest to Clean Up Sin-Loving New York
by Richard Zacks
Current Events & Issues
India Becoming: A Portrait of Life in Modern India
by Akash Kapur
Essays & Criticism
Reading for My Life: Writings, 1958-2008
by John Leonard
When I Was a Child I Read Books: Essays
by Marilynne Robinson
Sports
American Triumvirate: Sam Snead, Byron Nelson, Ben Hogan, and the Modern Age of Golf
by James Dodson
Children's & Young Adult
Forgive Me, I Meant to Do It: False Apology Poems
by Gail Carson Levine , illus. by Matthew Cordell
Curveball: The Year I Lost My Grip
by Jordan Sonnenblick
SOLITUDE CREEK
by Jeffery Deaver
ISBN-13 978-1455517152
Grand Central Publishing
5/12/2015
#4 in the Kathryn Dance Series


an exclusive interview with
NYT bestselling author Jeffery Deaver
SOLITUDE CREEK is the fourth in the Kathryn Dance series, following the amazing, XO. What's in store for Dance this time around?
Oh, mayhem, chaos, and terror, of course! In this novel, Kathryn gets busted down to "buck private" for making a serious mistake during an interrogation; she's relegated to civil work for the CBI, like checking health certificates and bottle deposit receipts. But you can't keep a strong woman down and she secretly runs an investigation on a villain obsessed with turning people's panic into a weapon.
THE BIG THRILL caught up with Deaver to talk about mayhem, chaos, and of course, SOLITUDE CREEK. Read about it here.

ALSO FEATURED ON THE
the big THRILL…
RUINS OF WAR by JOHN A. CONNELL: It took a decade, four defunct novels, and countless rejections before Connell landed a publishing deal. But the hard work and determination paid off. His novel, RUINS OF WAR—a unique, historical thriller set in postwar Germany—is already garnering national acclaim. And Connell, well, he's considered a debut-to-watch. Read about him in THE BIG THRILL.
THE TAPESTRY by NANCY BILYEAU: As a trained Journalist, whose editorial credentials include Rolling Stone and Entertainment Weekly, Nancy Bilyeau understands the value—and importance—of a well-researched novel. Particularly in the case of her Tudor-inspired thrillers. For THE TAPESTRY, the third book in her bestselling Joanna Stafford series, Bilyeau pits her protagonist against none other than King Henry VIII. Check it out in THE BIG THRILL.
THE SHADOW CARTEL by LAYTON GREEN: International man of action, Dominic Grey, has fought cults and criminals all over the globe. In his next escapade, he takes on THE SHADOW CARTEL. We recently sat down with Dominic's creator, Layton Green, and asked the world-traveler-turned-bestseller about his journey to the top of the bestseller list and where he plans to go from here. Catch the whole interview in THE BIG THRILL.
STONE COLD DEAD by JAMES ZISKIN: A taut tale of mystery and suspense that is at once a reminder of how a sleuth got the job done in the era before CSI and an antidote to nostalgia, James Ziskin's STONE COLD DEAD is just too cool to miss. Read all about it in THE BIG THRILL.
DYING BRAND by WENDY TYSON: In the third installment of Wendy Tyson's Allison Campbell mysteries, Campbell ends up investigating the brutal murder of her former boyfriend. As her hunt for truth reveals each secret, Campbell's past and present collide, in a mystery that is not just deadly, but the most personal yet. Get the full scoop on DYING BRAND in THE BIG THRILL.