Shelf Awareness for Readers for Friday, March 30, 2012

Book Candy
Book Tents; Creative Shelves in L.A.; Writers' Bedrooms
A new way to pitch your book. FieldCandy tents offer a Fully Booked model that "looks like a giant has dropped his favorite best seller. Plus, it also lets you meet up with other book fans on the campsite."

---

Refinery29 profiled the owners of "6 of the coolest, most creative bookshelves in all of L.A." and noted that when it comes to design, "forget the sleek Eames lounge or the lush, plant-laden backyard—if there's one standout feature we can't get enough of, it's a carefully curated bookshelf."

---

Where do authors sleep? Apartment Therapy explored 15 writers' bedrooms, claiming that "nowhere is the essence of the artist more present than in the bedroom."

---

For Chronicles of Narnia fans of all ages, Boing Boing highlighted a "Narnia-themed kid's playroom with through-the-wardrobe entrance," which was made for a nine-year-old girl.
Great Reads
Shelf Sample: 'We Both Knew the Talk of Old People'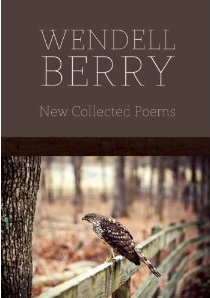 On the eve of National Poetry Month, we're featuring a poem from Counterpoint's New Collected Poems by Wendell Berry (April 2012). I found this poem in a serendipitous leafing through the book--serendipitous because not only is Wendell Berry one of my favorite authors and poets, Ernest J. Gaines (A Lesson before Dying) is also one of my favorite writers. --Marilyn Dahl, book review editor, Shelf Awareness
A LETTER
(to Ernest J. Gaines)
Dear Ernie,
I've known you since we were scarcely
more than boys, sitting as guests
at Wallace Stegner's table, and I have read
everything you have written since then
because I think what you have written
is beautiful and quietly, steadily
brave, in the manner of the best bravery.
I feel in a way closer to your work
than to that of anybody else of our age.
And why is that? I think it's because
we both knew the talk of old people,
old country people, in summer evenings.
Having worked hard all their lives long
and all the long day, they came out
on the gallery down in your country,
out on the porch or doorstep in mine,
where they would sit at ease in the cool
of evening, and they would talk quietly
of what they had known, of what
they knew. In their rest and quiet talk
there was peace that was almost heavenly,
peace never to be forgotten, never
again quite to be imagined, but peace
above all else that we have longed for.
Inklings
Pesky Distinctions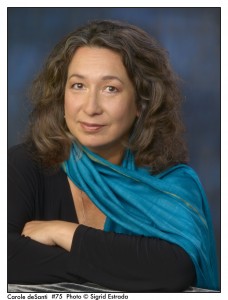 "Strauss-Kahn Charged in French Prostitution Probe" read a recent headline, marking a new stage in the months-long investigation into organized sex parties in Paris, Vienna and Washington, D.C. allegedly involving French politician Dominique Strauss-Kahn. Strauss-Kahn's lawyer Henri Leclerc caused a stir late last year by stating, "People are not always clothed at these parties. I challenge you to tell the difference between a nude prostitute and a classy lady in the nude."
This has long been a dilemma, I found, while researching The Unruly Passions of Eugenie R. However, during France's Second Empire, under the Regulation System, the problem was much more easily resolved: one, by examining the palms of women--if callused and scarred, they were honest working girls; if smooth and clean, prostitutes. Two, by way of furniture: "An honest woman does not live in furnished rooms," stated one police guideline. Rented furnishings signaled a sure commitment to a life of vice. And three: failing, upon arrest and interrogation, to be able to name a husband or "protector." In order to make sure these pesky distinctions were kept up to date, arrests of women--in shopping arcades, for example--were frequent. Once arrested, put in the proper category and registered, a woman carried a card indicating that she was an inscrit, or inscribed prostitute. The slang for this item was "carte de brème," named for a flat white fish, the bream.
Back to the present-day saga, the Independent tells us that the women at the sex parties were allegedly recruited through a man "known as 'Dodo la Saumure,' a Frenchman who operates legal brothels in towns on the Belgian side of the Franco-Belgian border. (Saumure is the kind of brine used to pickle mackerel, which is a French slang word for pimp.)" If I didn't know better, I'd think I was still in the 19th century.... --Carole DeSanti, author of The Unruly Passions of Eugénie R. (Houghton Mifflin Harcourt)
Literary Lists
Female Characters; Relationship Reads; Literary Insiders
Forbes magazine introduced Katniss Everdeen/Suzanne Collins fans to "6 other unforgettable lady characters by female authors."
---
Conceding that "love isn't all you need," psychologist Harriet Lerner, author of Marriage Rules: A Manual for the Married and the Coupled Up, recommended "3 relationship building reads" for NPR's Three Books series.

---

Flavorwire showcased "12 great small press books recommended by literary insiders."

---

Noting that in an improving economy, "you might be considering a career change," SecondAct highlighted "10 insightful books for career changers."
Mixed Media
Game of Thrones: Nine New Clips
The second season of Game of Thrones, based on the series by George R.R. Martin, begins this Sunday at 9 p.m. on HBO, which is sharpening its swords and whetting viewers' appetites with nine sneak preview clips from the first two episodes, Indiewire reported.
Book Gatherings
Eat a Book Today!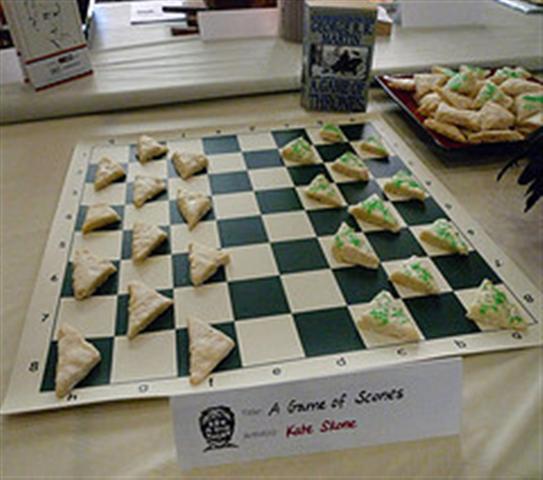 Eat a Book Today!, produced by the Seattle Center for Book Arts, combines the creative and culinary talents of bibliophiles, foodies, book artists, chefs, bakers, librarians, kids and punsters. Participants are invited to create and bring a piece of edible art related to books: it can pun on a title, refer to a scene or character, look like a book or just have something to do with books. "Imagine The Brothers Karamatzah, S'more and Peace, Alice in Wonderbread, The Bun Also Rises, Goodnight Moon Pie, Curd Vonnegut...." Admission is free for those bringing entries and $10 for those without entries.
Book Brahmin
Book Brahmin: Aimee Phan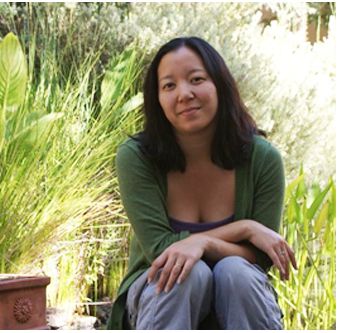 A 2010 National Endowment of the Arts Creative Writing Fellow, Aimee Phan received her MFA from the University of Iowa. Her first story collection, We Should Never Meet, received the Association for Asian American Studies Book Award in Prose, was named a Notable Book by the Kiryama Prize in fiction and was a finalist for the Asian American Literary Awards. Her writing has appeared in the New York Times, USA Today and the Oregonian. She grew up in Orange County, Calif., and now teaches in the MFA program at California College of the Arts. Phan's first novel, The Reeducation of Cherry Truong, was published by St. Martin's Press on March 13, 2012.
On your nightstand now:
Marjane Satrapi's Persepolis and Jeffrey Eugenides's The Marriage Plot.
Favorite book when you were a child:
Judy Blume's Starring Sally J. Freedman as Herself and Just As Long As We're Together and Beverly Cleary's Ramona series.
Your top five authors:
Jessica Hagedorn, Gish Jen, Kazuo Ishiguro, Sherman Alexie and Junot Diaz.
Book you've faked reading:
Philip Roth. (I did not fake it very well. I just vaguely nodded at these acquaintances at the dinner party. Later, I was told they assumed I hated Roth, which I don't.)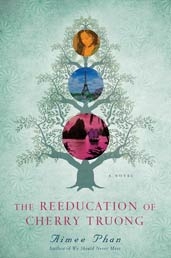 Book you're an evangelist for:
Never Let Me Go by Kazuo Ishiguro.
Book you've bought for the cover:
I found a 1952 edition of Steinbeck's East of Eden at a used bookstore that I bought for its salacious cover. It had this seductive temptress leaning against a barren tree, and I can only assume the woman was supposed to be Cathy. But it was one of my favorite books before that. So different from what the cover was trying to suggest was inside.
Book that changed your life:
Amy Tan's The Joy Luck Club. This book arrived at a pivotal point in my life in high school. She made me realize that as an Asian American woman, I could write, and that our stories were worth telling.
Favorite line from a book:
"Indeed--why should I not admit it?--in that moment, my heart was breaking." --from Ishiguro's The Remains of the Day. It's all the careful, precise writing the author did beforehand to earn that wonderful line.
Book you most want to read again for the first time:
The Hunger Games trilogy. I devoured those books in a single weekend.
Favorite book as a parent to read to my child:
Princess Prunella and the Purple Peanut by Margaret Atwood. I think it's out of print because my colleague had to go searching for a used copy to give to me at my baby shower. It is a fantastic story and so cleverly, hilariously told. My three-year-old daughter has it memorized. Who knew Atwood could thrill at every age level?!
Book Review
Fiction

The Widow's Daughter
by Nicholas Edlin
Science Fiction & Fantasy
Range of Ghosts
by Elizabeth Bear
Angelmaker
by Nick Harkaway
Graphic Books
Joe Golem and the Drowning City
by Mike Mignola , Christopher Golden
Biography & Memoir
What to Look for in Winter: A Memoir in Blindness
by Candia McWilliam
How to Piss in Public: From Teenage Rebellion to the Hangover of Adulthood
by Gavin McInnes
Some Assembly Required: A Journal of My Son's First Son
by Anne Lamott , Sam Lamott
Social Science
Eating Bitterness: Stories from the Front Lines of China's Great Urban Migration
by Michelle Dammon Loyalka
Essays & Criticism
On Celestial Music: And Other Adventures in Listening
by Rick Moody
Sports
Illegal Procedure: A Sports Agent Comes Clean on the Dirty Business of College Football
by Josh Luchs , James Dale
Children's & Young Adult
Georgia in Hawaii: When Georgia O'Keeffe Painted What She Pleased
by Amy Novesky , illus. by Yuyi Morales
Ripper
by Stefan Petrucha
Huff & Puff
by Claudia Rueda
--- SPECIAL ADVERTORIAL OFFERINGS ---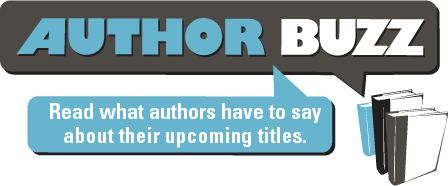 Dear Reader,

When I first set up a "demon graveyard," of sorts, for my Demonica/Lords of Deliverance series, I never imagined that the characters who populated it would become so central to the series. But here we are, following up the Grim Reaper's story with that of his right-hand man, Hades.

Dark, lethal, and a little playful, Hades will take a beautiful, brave fallen angel on a journey that will lead them both to danger and, possibly, love.

Please write to 1001DarkNights@gmail.com to win one of five copies.

http://www.1001darknights.com/authors/2015-books/larissa-ione-hades/




Publisher: Evil Eye Concepts, Inc

Pub Date: 5/26/15

ISBN: 978-1-940887-54-8

List Price: $2.99