Shelf Awareness for Readers for Tuesday, May 22, 2012

Book Candy
Bookshelves; NBA Playoff Reading; Literature Quizzes
The skull-shaped bookshelf sculptures by James Hopkins "seem to make a comment on the way our materialistic lifestyles are destined to do us in. But also they're cool to look at," Flavorwire wrote.

---

Just in case you ever need to recycle a bookcase (unlikely as that possibility may seem to most readers), Instructables offered plans for a "Bookcase Bed with Hidden Storage."
---
Because it's the playoffs, man. NBA star LeBron James of the Miami Heat was reading The Hunger Games in the locker room before Sunday's Game 4 against the Indiana Pacers, Buzzfeed noted. Must have been inspirational, since LeBron scored 40 points in the Heat's 101-93 win.

---

"Who, in Shakespeare's words, is 'as full of spirit as the month of May, and as gorgeous as the sun in Midsummer?' " Take the Guardian's "literature quiz: the merry month of May."

---
"Ten questions on Jane Austen" were asked by the Guardian, which noted: "If you ask very specific questions about what goes on in her novels, you reveal their cleverness. The closer you look, the more you see."
The Writer's Life
Craig Johnson: Walt's World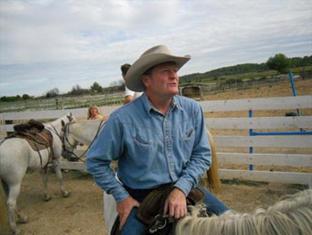 Craig Johnson is the author of the Sheriff Walt Longmire novels, including The Cold Dish, Death Without Company, Kindness Goes Unpunished, Junkyard Dogs, The Dark Horse and Hell Is Empty. Another Man's Moccasins received the Western Writer's of America Spur Award for best novel of 2008 as well as the Mountains and Plains award for fiction book of the year. The A&E TV series Longmire, based on Johnson's novels, premieres Sunday, June 3.
Johnson is a board member of the Mystery Writers of America. He lives in Ucross, Wyo., population 25.
His latest Walt Longmire mystery, As The Crow Flies (Viking), begins as Sheriff Longmire--scouting locations for his daughter's wedding--watches in horror from below as a young woman falls to her death from a cliff on the Northern Cheyenne reservation. The baby she clutched in her arms survives the fall, and the rest of the book follows Longmire's investigation of the crime while his daughter arrives in town to finalize her wedding plans.
Tell us a little about yourself.
I have the advantage of waking up in Walt's world every morning. I walk out and I hear the meadowlarks calling, I smell the same air that he smells, I look at the same snow on the mountains that he sees. It's nice. I think if I was trying to do this from New York or L.A. it might be a little bit more difficult. But being in his world is helpful. I think it also grounds the books to a certain extent.
As The Crow Flies is your eighth Walt Longmire book. How does it compare to the previous books?
This one is a little bit different from any of the others. Usually the books take place in fictitious Absaroka County down here in Wyoming. There's a lot of Indian interaction in my books because my ranch is centrally located between the Lakota, the Northern Cheyenne, the Crow, the Shoshone and the Arapaho reservations. They're pretty much all around us, so this one was an opportunity to actually go on the Northern Cheyenne reservation, where I have a lot of friends, and have the whole book take place on the reservation.
The impetus for As The Crow Flies was this story I had read about an Iraqi war vet who had come back and the difficulties he was having, and the domestic violence that was rampant in a lot of these situations. Then up on the Rez, it becomes even more poignant, because you're talking about an area that's the size of Vermont or New Hampshire that only has about 2,000 people in it and each one of the issues that these people face becomes very personal very quickly.
What I found interesting about As The Crow Flies was that it didn't feel like a cowboy novel--not to disparage cowboy novels in any way, but it felt very much like a modern novel.
I think what it is a lot of it is that I'm kind of walking a fine line between two genres. I mean, I'm writing two types of books: I'm writing westerns and I'm also writing crime fiction. Those are two very big genres with very weighty histories and both these genres have a great deal of baggage that you'd better be aware of. When you go into writing about either one, you have to have a knowledge of the history of the genre, because people have preconceived notions, stereotypes and clichés, and all these things that they are carrying with them.
I think the trick at that point is to acknowledge that baggage, acknowledge that high context kind of a relationship that both you and the reader have with the material, and then do something different with it. Try and make the characters supersede the cliché, let them become more real than the cliché allows them to be. It kind of allows you to lampoon a little bit, but also to treat it with a certain amount of respect. One of the things I think is really important is to surprise yourself and to surprise the reader, because if you're not doing that, then, my god, why do it?
The novel has some amazing characters in it, most notably Walt's friends who live on the reservation. Tell us about them.
I basically steal all of these people I know from up on the Rez--Henry Standing Bear is based off of a good friend of mine, Marcus Red Thunder. The amazing sense of humor that Marcus has, I just steal it completely for Henry.
One of the big things for me, especially with the Northern Cheyenne, is their incredible sense of humor. Nine times out of 10, Indians are portrayed as these humorless, dour kind of characters. Boy, that's none of the Indians that I know.
For example, I was up on the Rez last summer, I spent a couple of weeks up in a cabin up there just hanging out with my buddies and everything, and we were driving up 212 from the Black Hills up to the Custer battlefield. It's the main road that cuts through the Northern Cheyenne and Crow reservations. And we're driving along, and we look on the side of the road and there's this kid walking on the side of the road. And he's like 10 or 11 years old and he's only got one shoe on! And so Marcus says, "Pull over, I know this kid."
So I pull the truck over, Marcus hangs out the window and goes, "HEY YOU LOST YOUR SHOE!" and this kid turns around with this big, beatific smile on his face and goes, "No, I found one!" That's a classic example of the humor, it's so emblematic of this defeated but spirited will-not-be-destroyed kind of attitude that the Indians have. Which to me is just really impressive as hell cause of what they've gone through and what they've put up with. The fact that they still have that kind of a sense of humor is astounding to me.
Why do you tell these particular stories? What are they about in the big picture?
I think one of the main precepts that Walt has for enforcing the laws in his county is that there isn't any sliding rule for justice; he's very evenhanded. Everybody gets a fair shake, everybody is on the same level playing field. I think that's one of the things that comes across in every one of the books.
It's also another kind of opportunity to reveal something about the place where I live. Because to me, everybody pretty much thinks that Wyoming/Montana is cowboys and Indians. But there are a lot of different layers to the society and the culture out here. This book particularly revealed a lot of things simply because it takes place up on the reservation. I couldn't overly romanticize the place or the people. If you love a place and you love a people like that and you want to write about it, the only thing that it really demands of you is a sense of honesty. --Rob LeFebvre
Part 2 of our interview with Craig Johnson will run Friday.
Inklings
Validation and Redemption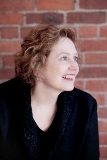 When I received the galleys of A Simple Murder, I burst into tears of joy. Then I ran around the house screaming. A crazy reaction for an adult, yes? Especially since I already knew Minotaur Books would be publishing the book, and I'd already attended the Edgars and won the Mystery Writers of America/Minotaur Books Best First Novel Contest.
But it didn't seem real until I held that physical galley in my hand.
I've always been an avid reader, and at the age of 10 I wrote my first story. I don't remember anything about it except that it was fantasy and every paragraph began with the word "suddenly." From then on, when anyone asked me what I wanted to be when I grew up, I always answered, "a writer."
People usually smiled in that annoying way that indicated this was a phase or a nice dream, but I would grow out of it.
As with most writers, early encouragement was scanty. In college, creative writing classes insisted on literary fiction, please, no genre writing permitted. My creative writing teacher, who referred to mysteries as "detective fiction," called genres the last resort of the empty mind. My father-in-law, after assuring me that most beginning writers never made it into print, wondered audibly why there were so many famous male artists and writers and so few women. And rejections from publishers for whom my stories weren't quite right were plentiful.
But I didn't give up. I wrote every day. This was my guilty secret, something I toiled upon in private and spoke of very little. A family and a job (as a librarian) slowed me down but didn't stop me. While I commuted to work, I pondered knotty plot problems, and I set aside a little time every day to live inside my head and transcribe what I saw there on paper, even if the actual printed word never matched my bright and shining vision.
But the galleys; they were my visions in physical form. Tangible proof that dreams really do come true. Somebody pinch me.--Eleanor Kuhns
Kuhns is the author of A Simple Murder (Minotaur Books, May 8, 2012) and a public librarian in upstate New York.
Literary Lists
China; Weirdest Children's Books; Feminist Poets; Cookbooks
Evan Osnos recommended "five books on China" for the New Yorker's Page-Turner blog, where he wrote: "The following are all by deeply knowledgeable writers with original observations (rather than a pastiche of the conventional wisdom), and, most unusually, there is not book among them with a dragon on the cover."

---
"Weird people are the best," Flavorwire observed in showcasing "10 of the weirdest children's book authors of all time."

---

Fred Pearce, author of The Landgrabbers, chose his "top 10 eco-books" for the Guardian.

---

Flavorwire recommended "10 feminist poets you should know."

---

What was cooking? Mental Floss showcased "11 vintage cookbooks (1861-1920)."
Book Brahmin
Book Brahmin: Steven John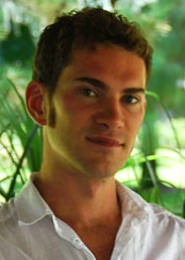 Steven John spent five years working in Hollywood at a top talent agency before he decided to become a full-time novelist. Born in Alexandria, Va., he now lives near Los Angeles with his wife. His first novel, Three A.M., a dystopian noir thriller, was recently published by Tor.
On your nightstand now:
The Hero with a Thousand Faces by Joseph Campbell and Journey to the End of the Night by Céline. How I wish I could sit down for that proverbial beer with Campbell and pick his brain for hours. And how I would fake a cold to get out of the beer with Céline. Great writer--don't get me wrong--but cheer up a bit, man.
Favorite book when you were a child:
Anything and everything by Brian Jacques. My father reading those books to us as children (replete with funny voices et al.) had a profound impact on my own reading and later writing.
Your top five authors:
Faulkner: I can't stand when people speak ill of him; what stellar prose. Henry Miller: he opened my eyes to pretty much everything. Hemingway: maybe an obvious choice but with good cause. Vonnegut: I admit I have not read him in several years, but I have read and re-read more of his books than any other author (it helps that this can be done in a single day without breaking a sweat). Flaubert: I have read only Madame Bovary so far, but I can hardly believe he created that book with, essentially, not a single modern novel from which to take cues. He is the giant upon which other giants stand.
Book you've faked reading:
I talk about The Brothers Karamazov like I finished it, but frankly after 400 pages, I had given it enough time. I'll try again some year.
Book you're an evangelist for:
Anna Karenina. So very worth your time and effort. Tolstoy puts into perfect prose thoughts we have all tried in vain to put into even muddled understanding. And he does it dozens and dozens of times.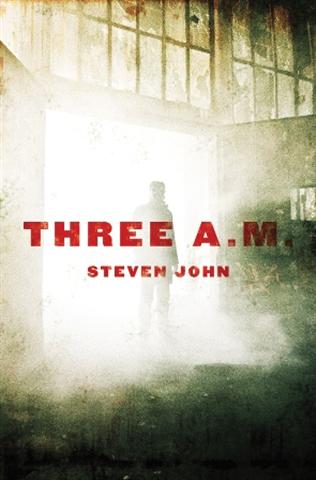 Book you've bought for the cover:
War and Peace. It wasn't that the cover attracted me, exactly (it was red leather with gold print), but more that I wanted others to see the cover. On my shelf. Hey, I was 17. And no, I still haven't read it.
Book that changed your life:
Henry Miller's Tropic of Cancer. I'm sure thousands and thousands of people would say the same. They'd all be right.
Favorite line from a book:
Near the start of Tropic of Cancer Miller writes this line that I have never been able to shake from my head: "I have no money, no resources, no hopes. I am the happiest man alive." Now, granted, I think he may have been just a bit, say, ironic there... but what a take on it all.
Book you most want to read again for the first time:
For Whom the Bell Tolls. Knowing the end makes each re-read all the more bittersweet. The closer you come into communion with Robert and Anselmo and the rest... well, I'll leave it alone in case others still have the pleasure of a first-time read ahead of them.
Book Review
Fiction

The Taliban Cricket Club
by Timeri Murari
The Colonel
by Mahmoud Dowlatabadi , trans. by Tom Patterdale
Ménage
by Alix Kates Shulman
Food & Wine
The Good Food Revolution: Growing Healthy Food, People, and Communities
by Will Allen
Biography & Memoir

To the Last Breath: A Story of Going to Extremes
by Francis Slakey
Dan Gets a Minivan: Life at the Intersection of Dude and Dad
by Dan Zevin
Religion
Tracking Bodhidharma: A Journey to the Heart of Chinese Culture
by Andy Ferguson
Psychology & Self-Help
10½ Things No Commencement Speaker Has Ever Said
by Charles Wheelan , illus. by Peter Steiner
Health & Medicine
Breasts: A Natural and Unnatural History
by Florence Williams
Children's & Young Adult

Code Name Verity
by Elizabeth Wein
The Wrath of Zozimos: Stickman Odyssey, Book 2
by Christopher Ford , illus. by Christopher Ford
Education
How to Succeed in College (While Really Trying): A Professor's Inside Advice
by Jon B. Gould
--- SPECIAL ADVERTORIAL OFFERINGS ---

The Neptune Challenge


by Polly Holyoke


Dear Reader,

When the sea has become humankind's last hope, a group of teens fights to survive beneath the waves. I've always LOVED reading stories about quiet kids who become heroes. So In The Neptune Challenge, I continue the story of Nere Hanson, a shy girl who is brave, can talk to dolphins, and definitely gets to save the day!

If you like stories about courage, friendship and adventure, you'll love The Neptune Challenge.

Visit www.pollyholyoke.com to enter to win a signed copy AND a dolphin necklace/bookmark.

Polly Holyoke

THE NEPTUNE PROJECT
Texas Bluebonnet Award 2014-15 Master List
Maryland Black-eyed Susan Book Award Nominee
Bank Street's 2014 List of Best Children's Books





PUBLISHER: Disney/Hyperion

PUB DATE:
May 19, 2015

AGE RANGE: 10-14

GRADES: 4-8

TYPE OF BOOK: Middle-grade fiction

ISBN-13:
978-1484713457

PRICE: $16.99
Alchemy's Daughter


by Mary A. Osborne


Dear Reader,

In medieval San Gimignano, seventeen-year-old Santina apprentices to Trotula, the village midwife. Some say she is victim of the midwife's spell, but Santina is determined to follow in Trotula's footsteps even as calamities strike. Kirkus says, "…this well-researched story incorporates historical information about medieval alchemy, midwifery, and the conflict between science and superstition..."

Email me at mary@maryaosborne.com for a chance to win a signed copy of the Alchemy's Daughter.

Warmly,

Mary A. Osborne
maryaosborne.com





PUBLISHER: Lake Street Press

PUB DATE:
May 15, 2015

AGE RANGE: 14 to adult

GRADES: 9 to 12

TYPE OF BOOK: YA historical novel

ISBN-13:
978-1-936181-17-9

PRICE: $16.95
Wet Hen: A Short Vowel Adventure


by Molly Coxe


Dear Reader,

Thank you for your enthusiasm for the first two Short Vowel Adventures, Rat Attack, and Princess Pig. Here's Wet Hen, a sweet spring story featuring the "short o" sound, endless rain (Think Noah's Ark starring a broody Hen and her best friend, Ben, a cheerful fieldmouse), rainbow-colored eggs, and (after 21 days afloat in the tiny hen house) baby chicks (also in rainbow colors)!

Email me at bravemouse1@gmail.com to enter to win a signed copy.

Happy Spring,
Molly Coxe





PUBLISHER: BraveMouse Books

PUB DATE:
Available now

AGE RANGE: 5 - 7

ISBN-13:
ISBN 9781940947303

PRICE: $3.99