Update: Idaho's Iconoclast Books & Gifts to Relocate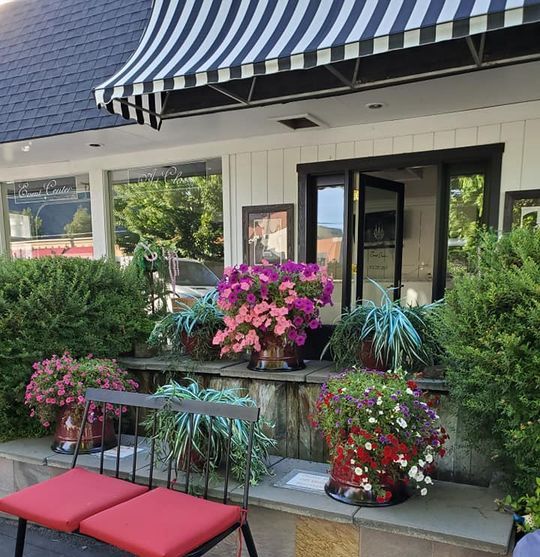 Iconoclast's new home
After revealing last week that her bookstore had been served a controversial eviction notice, Sarah Hedrick, owner of Iconoclast Books & Gifts, Hailey, Idaho, had much better news to share with her customers on Saturday. The shop will be moving to a new space.
"SO... this is Iconoclast Books & Gifts' GREAT NEWS!" Hedrick posted on Facebook. "This is our future home. And PLEASE let it be my last move! The locale is 15 E. Bullion Street where The Encore Room used to be. (And Mitzi Mecham's music programs were offered.) I feel beyond indebted to the new owners of this building for seeking me out after they learned of our 55% rent increase. They are kind, amazingly giving, and care about the fabric and livelihood of Hailey and don't want to live in a town without a bookstore. I am a bit overwhelmed by their generosity AND by the prospect of moving and all that the improvements to the space will entail, but I'll think about that tomorrow! Love y'all! Feel free to spread the good word!"
On Sunday, Hedrick posted an update with more details, noting that the "new owner of this building is offering below-market rent because he wants to see the store survive. But this ALSO means I have a very limited budget to improve the space, which needs a bit of love.... I have until the end of October to be out of the Meriwether Building so the work in the new space is the most important to meet this deadline. Y'all are the best! I will still be open in my current space until the bitter end so please keep visiting and I can't wait to have a huge party in the new space!"
---

---