Laura Ayrey New MPIBA Executive Director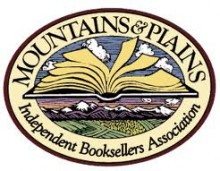 Laura Ayrey has been named executive director of the Mountains & Plains Independent Booksellers Association, effective December 20. She succeeds Lisa Knudsen, who is working with Ayrey to facilitate the transition by early January.

Ayrey was most recently the director of marketing and trade sales for Gibbs Smith. The MPIBA board noted that she "brings extensive experience in marketing and communications as well as a commitment to independent bookselling. We were unanimous in our decision and are incredibly excited about the combination of industry knowledge and hands-on technical skills that Laura brings to this position. Laura's energy and enthusiasm are infectious. We are all truly looking forward to working with her as she takes on this important role as our greatest advocate."

In a letter to members, Ayrey wrote: "It is not only my new responsibility but my personal goal to properly represent the face of the independent bookseller and assist in the challenges that face us, be that dealing with the loss of revenue due to e-readers, chains and online sales as well as a decline in sales representatives and community support. I am well aware of the current struggles that we face but I also see great opportunity in them as well. I plan to focus my energy into increasing social media campaigns, developing stronger relationships with our publishing partners, creating merchandising programs using industry data to increase sales and strengthening brand awareness for MPIBA. And that's just the beginning!"
---

---