'An Exciting Time in the Book Business'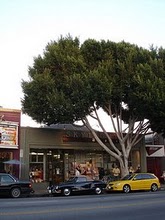 "There's a lot of talk in the media about books being a dying format and bookstores being a dying business. If the people who said that saw the energy, inventiveness, and determination of the 500 booksellers from around the country at Winter Institute, they wouldn't be so quick to dismiss either books or the people who bring them into their communities. It's an exciting time in the book business and things are certainly in flux, but your independently owned bookstores, far from being relics of the past, are ready to meet the challenges of the future and continue to provide a service that is unique and valuable."
--Mary Williams, events manager,
Skylight Books
, Los Angeles, Calif., in the store's February e-newsletter.
---

---