Borders Reportedly to Declare Bankruptcy This Week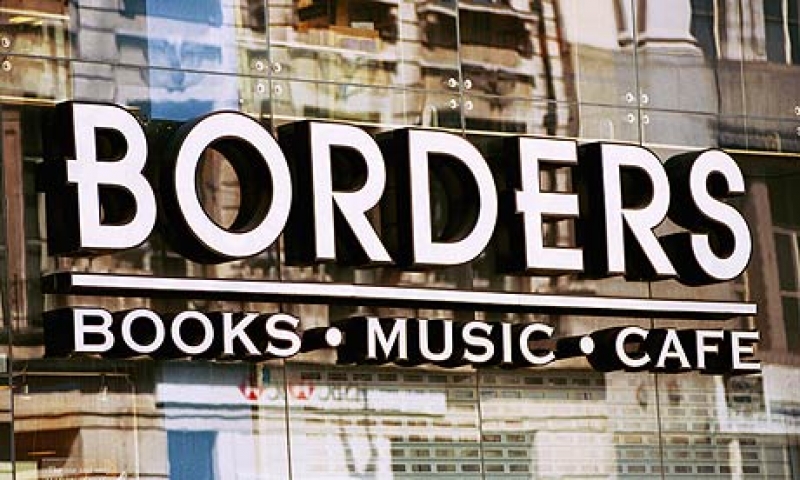 As early as today or tomorrow, Borders will file for Chapter 11 bankruptcy reorganization, close between 150 and 250 of its 500 superstores and 165 smaller stores and lay off thousands of its 19,500 employees, the Wall Street Journal reported.

The move comes after the company's implausible plan to have publishers finance millions of dollars in debt went nowhere, and its two major shareholders--chairman Bennett LeBow and Pershing Square Capital's William Ackman--apparently decided not to invest any more money in the company. (LeBow will likely lose the $25 million he invested last year and Pershing Square will bid adieu to at least $125 million.)

The Journal said that Borders has abandoned efforts to refinance its debts (its agreement last month with GE Capital for $550 million in loans was contingent on Borders obtaining other loans and having publishers and others assume some of its debt) and is now seeking debtor-in-possession bankruptcy financing for about $450 million. It's also talking with GA Capital about converting some $50 million in junior debt to bankruptcy financing and obtaining another $10 million.

In its bankruptcy filing, Borders will list about $1 billion in liabilities. "Many Wall Street bankers and lawyers who have studied the chain believe it may not be able to avoid liquidation," the Journal added.

Late on Friday, shares in Borders fell 33% and hit a new all-time low of 25 cents after the Journal reported on the company's plans. The company's market capitalization is now a mere $18 million, or less than $28,000 per store.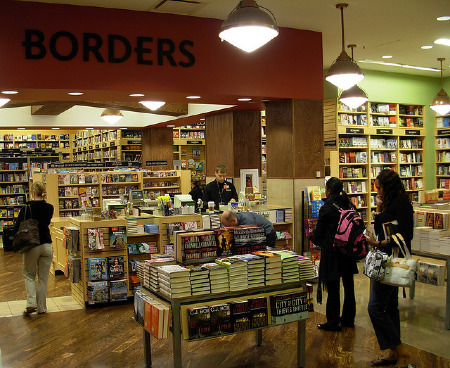 Today's Wall Street Journal predicts that Borders's contraction and possible end "will mean fewer places for consumers to buy books, which in turn is expected to speed the pace of online and e-book sales."

The Journal did note that Barnes & Noble and independent booksellers should benefit from Borders's closings.

But several people see the Borders saga as what one called "the penultimate step in the demise of bookstores in general."

Mark Coker, CEO of e-book publisher Smashwords, said, "If you remove books from our towns and villages and malls, there will be less opportunity for the serendipitous discovery of books. And that will make it tougher to sell books."

Author Seth Godin said, as the Journal put it, "What will be published in the future will have less to do with what bookstores carry and more to do with what readers tell each other about new books."

Literary agent Larry Kirshbaum expressed concern about Borders's contraction on works by little-known or new writers, saying, "Overall, Borders is probably around 8% of sales for many publishers, but on certain titles, Borders could be 20%. That's a big number, especially when you are talking about smaller titles. How will those books get adequate distribution?"
---

---