The Complications of Sales Online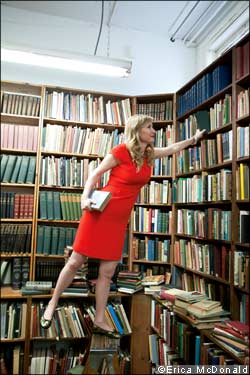 "We have bent with the technology and 25% of our sales are online. Of course, with that came complications. We have a 15,000-sq.-ft. warehouse upstairs and another the same size in Brooklyn, and dealing with that inventory is a challenge. If we have 15 versions of Huckleberry Finn, we have to figure out how to get the right one to the customer. On the other hand, we've expanded our brand internationally. Busloads of Japanese tourists come to buy our tote bags."
--Nancy Bass Wyden, co-ower of the Strand Book Store, New York City, in a "first person" piece in
FT Magazine
.
---

---