Technology Angst: 'Isn't It Great That All We Do Is Tell Stories?'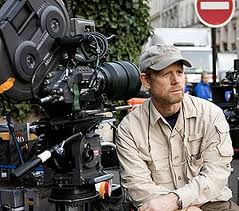 "A long time ago, Brian and I went to the Allen & Company retreat and I remember listening to a panel of industry leaders of the moment, angst-ing over technology. It was TIVO or VHS, maybe. They were struggling over delivery systems, budget allotments and expectations. We both looked at each other, realizing the same thing at the same moment. Isn't it great that all we do is tell stories? We just create content. We have to be aware of the other stuff, mainly to be opportunistic. Even though the economics of the business are challenging right now, the way that stories get delivered and the types of stories that get told is broadening. So Brian and I feel this is a most exciting time."


--Filmmaker Ron Howard in an interview with
Deadline.com
. Howard and Brian Grazer are partners in Imagine Entertainment, which is celebrating 25 years in business. Their latest and highly ambitious project is an adaptation of Stephen King's Dark Tower series into a combined film trilogy and limited-run TV series.
---

---