Where There's Smoke, There's Campfire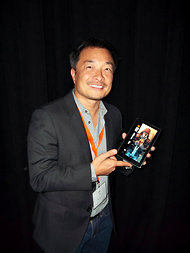 The New York Times today offered a recap of DC Comics' deal to have hundreds of graphic novels appear exclusively on Amazon's new Fire and the resulting decision by Barnes & Noble and Books-A-Million to pull the printed versions of those titles from their stores. In the Code of E-Silence Department, two points in the article stuck out for us:
DC Comics co-publisher Jim Lee wouldn't discuss when the titles at issue might be available on other e-readers, "citing the company's nondisclosure agreement with Amazon."
Neil Gaiman and Amazon wouldn't comment on Campfire, an event organized by Amazon founder Jeff Bezos, "where leading writers and intellectuals gather for three days of fun and discussion." Publishers Lunch had said Gaiman was at the second annual Campfire held last weekend in Santa Fe, N.Mex.
---

---