B&N: Nook Download?; Holiday Sales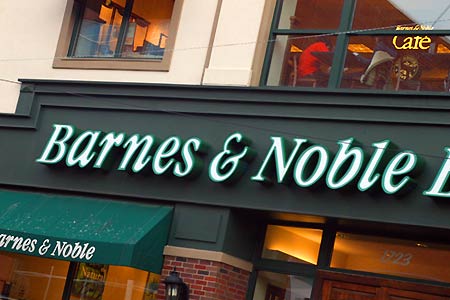 Barnes & Noble yesterday reported generally strong holiday sales, said it plans to report Nook results separately--and surprised the business by saying it is pursuing "strategic exploratory work to separate the Nook business."

The spinoff of Barnes & Noble's digital business from the print and bricks-and-mortar part of the company is intended "to capitalize on the rapid growth of the Nook digital business and its favorable leadership position in the expanding market for digital content." Presumably B&N is dissatisfied with its stock price, which fell another 17% yesterday, to $11.24, near its 52-week low of $10.30, because the company now predicts higher losses than forecast.

B&N CEO William Lynch put the move this way: "We see substantial value in what we've built with our Nook business in only two years, and we believe it's the right time to investigate our options to unlock that value. We've established one of the world's best retail platforms for the sale of digital copyright content. We have a large and growing installed base of millions of satisfied customers buying digital content from us, and we have a Nook business that's growing rapidly year-over-year and should be approximately $1.5 billion in comparable sales this fiscal year."

But the move mystified many observers, in part because Barnes & Noble has maintained that the stores have been key in selling the Nook, particularly for hesitant customers, and in part because it would put the traditional part of B&N right back where it was several years ago: a national chain of bookstores without a digital strategy, eerily similar to the situation at longtime competitor Borders, which collapsed last year.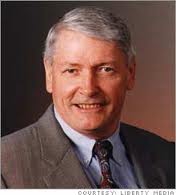 Several observers noted that the spinoff tactic is typical for John Malone, the cable titan who last year bought 16.6% of B&N and had two representatives of his company, Liberty Media, installed on the board. In an interview with the New York Times, Lynch said there is "increased appetite" from the board to increase the Nook's value. In addition, many have forgotten that B&N chairman and founder Len Riggio has a history of either buying or creating companies, spinning them off and then buying them back, including B&N College and B&N.com, as well as Gamestop and other game retailers.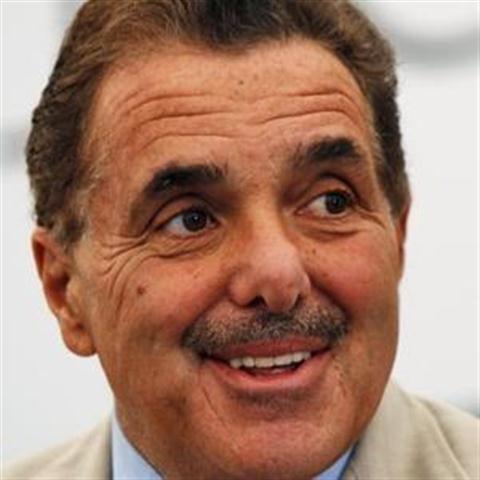 In related news, B&N confirmed that it is "in discussions with strategic partners, including publishers, retailers, and technology companies in international markets, that may lead to expansion of the Nook business abroad."

---

During the nine-week holiday period, B&N store sales rose 2.5%, to $1.2 billion, and sales at stores open at least a year were up 3.4%.

B&N described book sales, which rose 4%--the first gain in five years (!)--as "strong overall, fueled by strength across multiple categories." Children's books were "exceptionally strong," led by The Hunger Games, Diary of a Wimpy Kid: Cabin Fever, Inheritance and The LEGO Ideas Book. There was also a "significant crossover between physical and digital book sales," including the books on which several major holiday movies were based: The Help, The Girl with the Dragon Tattoo and War Horse.

Toys and games rose 30%, following a 48% gain last year.

B&N said it "continues to benefit from a consolidating physical book market." It estimated that the sales gain from the closing of Borders is between $200 million and $230 million.

---

At the same time, Nook sales in the holiday season rose 70% over last year. The company said sales of the Nook Tablet "exceeded expectations, while sales of Nook Simple Touch lagged expectations, indicating a stronger customer preference for color devices."

Digital content sales--which include digital books, digital newsstand and apps--rose 113%. B&N predicted final digital content sales to be approximately $450 million.

Sales at B&N.com rose 43%, to $327 million, mainly because of the continued growth of Nook sales. At the same time, traditional book sales through B&N.com have declined.

Nook business throughout B&N rose 43%, to $448 million. "A substantial portion" of the Nook's sales increase came from non-B&N sellers, including Best Buy, Books-A-Million and other retailers.

---

B&N predicted that digital content sales this year will be $450 million and that consolidated sales will be between $7 billion and $7.2 billion. Sales at B&N stores should increase 1%, B&N College is expected to be flat and B&N.com sales should rise 40%-50%.

But the company predicted losses of $1.10-$1.40 a share, at least double its earlier forecast, leading to the precipitous stock drop yesterday.


---

---