BEA May Open Last Day to Public Next Year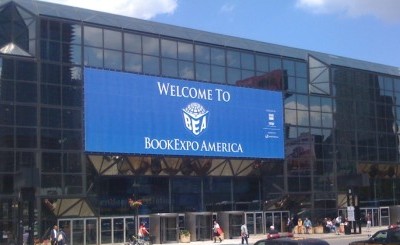 In part because "more and more consumers are finding out what is happening at BEA and that is impacting books they are discovering," BookExpo America is considering next year shifting the show to Thursday through Saturday and opening the last day to the general public, show director Steve Rosato wrote on the BEA blog, the Bean. Currently the trade show is held Tuesday through Thursday and is for the trade only.

"BEA has begun to share our plans with BEA's Executive Advisory Committee, our association partners and will conduct research with our whole exhibitor base as well as some consumer focus groups," he wrote.

The Saturday program could be "built around author events" and allow consumers onto the show floor "to look behind the curtain, see what new works from their favorite writers will be coming out like ComicCon does." Rosato said, too, that consumers have become more aware of the show "through blog posts and what crosses over from the mainstream media but it has been without any support or resources directly from BEA."

Opening the last part of the show to the general public would follow the well-established and fruitful practice of some other major book fairs, notably the Frankfurt Book Fair, which has three trade-only days, then opens its doors to all for the last two days.


---

---