Online Sales Tax Bill Advances in Virginia Legislature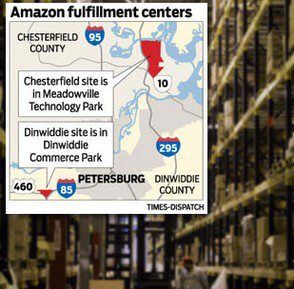 The Virginia Senate Finance committee voted unanimously yesterday to advance a bill that would require Amazon to collect the state's 5% sales tax, amid talk that Governor Bob McDonnell's administration "has been having discussions with Amazon to reach an agreement on the sales tax issue," the Richmond Times-Dispatch reported. The meeting was attended by owners and managers of approximately 50 bricks-and-mortar retailers, who support the legislation.



Senator Frank Wagner (R, Virginia Beach), who introduced the bill, told the committee: "I just want to level the playing field. Let the ones with the best products, the best innovation, the best ideas and the cheapest prices win that particular battle. I think it is time now that we start to address this."

He added that under current law, "what effectively we have done, in my humble estimation, is put all the (traditional) retailers--the moms and pops, even the big boxes, and the stores on the corner, the people that hire your constituents to work in those stores--at a 5% disadvantage."

McDonnell's administration has been in discussions about a tax deal with Amazon, which announced in December it was planning to invest $135 million to open distribution centers in Chesterfield and Dinwiddie counties later this year.

"The governor's office has met with all parties involved," said Jeff Caldwell, the McDonnell's press secretary. "We are monitoring the process as it evolves in the General Assembly."

---

---