Happy Day for Glad Day Bookshop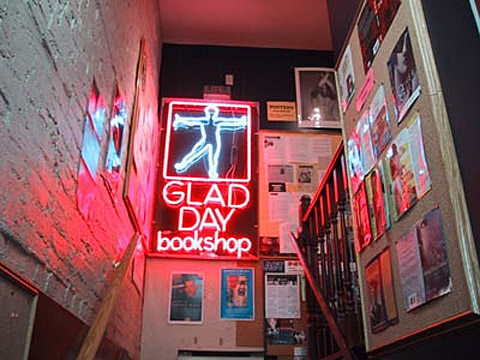 Congratulations to Glad Day Bookshop in Toronto, which is being bought by a group of more than 20 people who are "faithful to the history of the iconic store," as the Torontoist put it. Last last year, owner John Scythes said that the store was for sale. Scythes bought the store in 1991; it was founded in 1970 and is one of the oldest gay and lesbian bookstores in the world.

"As individuals, none of us are rich," said Michael Erickson, one of the purchasers. "But collectively, there will be over 20 of us in the end, and we can pull it off. What unites us is that everyone cares about the preservation and growth of the LGBTQ community, and books and stories are important to us in doing that."

The group includes teachers, government workers, playwrights, musicians, community activists and several former Glad Day employees.

Erickson said that the new owners have plans to expand the store and "hope to bring back the golden days of the bookstore as a hub of culture and creativity for the LGBTQ community." One example: a Books on Wheels program by which Glad Day volunteers will transport books to anyone physically unable to make it into the store's second floor location.
---

---