Amazon's First Quarter: Sales Jump 33%, Stock Jumps 14%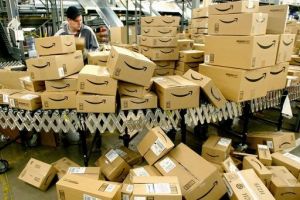 In the first quarter ended March 31, net sales at Amazon.com rose 33.3%, to $13.2 billion and net income fell 35.3%, to $130 million.

Despite the drop in net income, Wall Street liked the jump in net sales, which was above its forecasts, and in after-market trading yesterday, Amazon shares rose nearly 14%, to $224.

The company attributed much of the sales gain to digital products, saying that in the quarter, "nine out of 10 of the top sellers on Amazon.com were digital products--Kindle, Kindle books, movies, music and apps." It called the Fire tablet "the #1 bestselling, most gifted, and most wished for product across the millions of items available on Amazon.com since launch" and stated that "16 of our top 100 bestselling titles" on the Kindle store were exclusive titles.

In a conference call, CFO Tom Szkutak said, "Kindle and the total digital business is growing very strong." He also said customers are buying "a lot of content."

The drop in net income came in large part because the company has continued to invest in new distribution centers and new products like the Kindle Fire. Observers believe that the Fire is priced below Amazon's costs.

As the Wall Street Journal noted: "Investors, who have in the past groused over Amazon's high spending, appear inured to the company's expenditures and instead focused on its growth."

And the New York Times wrote: "Throughout its 15-year history as a public company, Amazon has at times caused fits among analysts with its willingness to invest heavily in initiatives that erode the company's profits, with the promise that those seeds will eventually turn into a bounty the company can harvest in the years to come. That cycle, though, has repeated itself often enough that Amazon's skeptics believe it is a permanent state of affairs, indefinitely depressing Amazon profit.... Jeff Bezos has been unapologetic about that approach, saying the company favors serving a huge audience of customers while delivering thin profit margins to investors over producing bigger profits from a smaller audience."

In its announcement about quarterly results, the company was cagey, as usual, about some statistics, but said:

Sales for the U.S. and Canada rose 36%, to $7.4 billion.
Sales in the rest of the world rose 31%, to $5.8 billion.
Sales of media worldwide grew 19%, to $4.7 billion.
Sales of "electronic and other general merchandise" worldwide grew 43%, to $8 billion.

Amazon predicted that net sales in the second quarter will grow in a range of 20%-34%, to between $11.9 billion and $13.3 billion.


---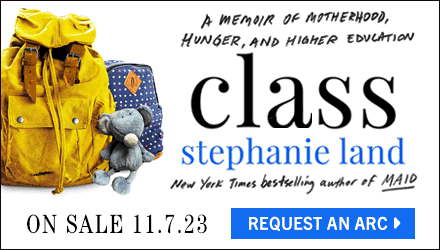 ---