General Retail Sales: April Is the Slowest Month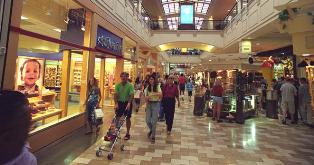 An early Easter, cold spring weather and a strong April last year put a damper on retail performances last month. Thomson Reuters said sales at the 19 stores it tracks rose just 0.8%, falling short of the 1.5% gain analysts had predicted, the New York Times reported, noting that "combined with strong sales at the start of the year, the lackluster April results indicated that an early burst of consumer spending did not last long."

"While projections were that consumer spending would continue to accelerate, there are signs that it may be slowing," said Alison Jatlow Levy of Kurt Salmon. She did not see this as recession-based, however. "The new consumer behavior is, 'I spend in little splurges,' or in peaks based on time of year."

Combining March and April numbers to take into account an early Easter still showed "retail sales were rising more slowly. For March and April combined, retailers' same-store sales increased by 2.5%, versus the 5.4% gain they posted for the same period a year ago," the Times wrote.

The Wall Street Journal cited rising gas prices in the second half of April as another factor.

"We knew Easter would produce a strong March, and that was built into analysts' expectations for April," said Barbara Kahn of the University of Pennsylvania's Wharton School. "The fact that April's numbers have softness shows this is a rocky economic recovery and people are still a bit cautious."

---

---