Children's Book Week Launches with Gala, Awards

Jeff Kinney and Brian Selznick took the top prizes last night at a gala to kick off Children's Book Week (May 7-13). The event, hosted by the Children's Book Council Foundation and Every Child a Reader, was held at Espace in New York City. Children across the country cast nearly one million votes for their favorite books, author and artist at bookstores, libraries and classrooms and at BookWeekOnline.com. The total is more than the last five years' votes combined, according to the evening's host, Jarrett J. Krosoczka.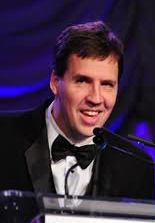 Five times was the charm for Jeff Kinney who, nominated all five years of the awards' existence, finally won Author of the Year for Diary of a Wimpy Kid 6: Cabin Fever (Amulet Books/Abrams). "I have a speech not because I thought I'd win but because I've prepared one every year," Kinney said. "I deserve to win because I'm loyal. I come every year." Brian Selznick won Illustrator of the Year for Wonderstruck (Scholastic).
National Ambassador for Young People's Literature Walter Dean Myers presented the CBC Foundation's annual Impact Award to New York Giants defensive end Justin Tuck, co-founder of Tuck's R.U.S.H. for Literacy. "My father had a phrase, 'He comes from people,' " Myers said in his introduction. "Justin Tuck comes from people who respected him as a child. I'm honored to present this award not only because I'm a Giants fan, but because Justin Tuck believes in children as I do." Tuck said that growing up in Kellyton, Ala., he and his five sisters and a brother didn't go many places. "If you want to go somewhere, pick up a book," his mother told Tuck. He addressed the audience of authors and artists and said, "You are the reason I took my education seriously. When you're building a house, start with the foundation, start with literacy." Promising to keep the good times rolling, Tuck added, referring to his team's Super Bowl championships, "I want to say to all the Patriots fans, Cowboy fans, Eagles--I got two!"
Seventh-grader Alex Shinder stole the show with her introductory remarks for S.E. Hinton, saying she loved The Outsiders because it echoed her values, her family and staying true to yourself. "Staying gold is the most important thing we do," Shinder said, quoting from the book. "Please welcome my favorite author of all time: S.E. Hinton!"
The nonprofit organization First Book will donate 5,000 books in the name of each of the 2012 Children's Choice Book Award winners--30,000 in all. (See the Children's Book Week events taking place across the nation here.) --Jennifer M. Brown
The complete list of Children's Choice Book Award winners:
Author of the Year: Jeff Kinney for Diary of a Wimpy Kid 6: Cabin Fever (Amulet Books/Abrams)
Illustrator of the Year: Brian Selznick for Wonderstruck (Scholastic)
Kindergarten to Second Grade Book of the Year: Three Hens and a Peacock by Lester L. Laminack, illustrated by Henry Cole (Peachtree)
Third Grade to Fourth Grade Book of the Year: Bad Kitty Meets the Baby by Nick Bruel (Neal Porter/Roaring Brook)
Fifth Grade to Sixth Grade Book of the Year: Okay for Now by Gary D. Schmidt (Clarion/HMH)
Teen Book of the Year: Clockwork Prince: The Infernal Devices, Book Two by Cassandra Clare (Margaret K. McElderry Books/S&S)
---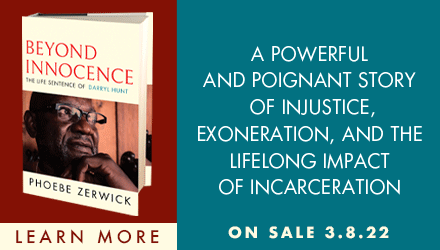 ---