Acorn Books to Sprout in Dover, Del.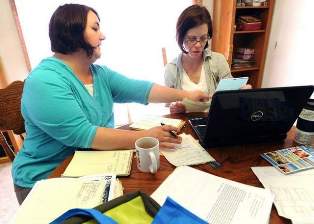 In another case of former Atlantic Books employees setting up shop in the wake of the mid-Atlantic chain's collapse late last year, Ginny Jewell and Marie Shane, former general manager and assistant manager at the Atlantic Books store in Dover, Del., are opening Acorn Books in August, according to the Dover News Journal.

"The day we were told [of the closing] by our bosses, we knew had to start making plans," Shane told the paper. "We had been dreaming about this for years."


The pair have moved quickly. Jewell traded severance pay for shelving, inventory and the store's POS system. They also obtained the names of more than 2,000 Atlantic customers. And they have set up funding, including "$20,000 from a silent partner, a $40,000 line of credit from Dover Federal Credit Union, a $24,000 fixed loan and $16,000 in participatory funds from the Delaware Economic Development Office."

Jewell and Shane believe that if they can do 40% of the business that Atlantic Books did, they will be successful. (Atlantic had a 16,000-sq.-ft. store in Dover; Acorn Books will be between 6,000 and 8,000 square feet.)

The new store will sell new and used books and have a coffee bar. The closest general store is 50 miles away.
The other stores opened by former Atlantic Books staffers and/or in former Atlantic Book sites are Cape Atlantic Book Company, Cape May, N.J., and Stone Harbor Book Shop, Stone Harbor, N.J. (Shelf Awareness, May 21, 2012).
photo: Gary Emeigh/News Journal
---

---