Closings: Hue-Man; Sue's News, Reader's Cove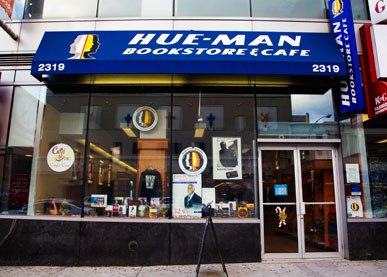 Sad news from Harlem: the Hue-Man Bookstore & Café is closing its doors at the end of the month. Still, Hue-Man intends to continue selling books online, offering publishing services and holding author events--apparently maintaining such programs as the Page to Stage program, "a concert of words" begun last year in association with Symphony Space in New York City and taken on the road (Shelf Awareness, October 21, 2011).

An e-mail from the store said in part, "Closing our beloved bookstore, I assure you was a very hard decision for us. Yet, the confluence of events, changing landscape, the end of our lease and the international expansion of our vision, closing our physical location was the only sensible decision we could make. There is no way to re-imagine the bookstore of the future in our current space. To try to do so would be a stop gap and a waste of resources....

"So what next? While we are figuring out our amazing bookstore of the future, I will be working on several projects which will focus on giving ethnic writers an advantage in the marketplace. We will continue to be involved in the publishing of books and will ramp up our agency services to writers and publishers alike.... Partnering with a state of the art facility we can begin to create the kind of multi-platform customer experience we've always imagined. Stay tuned!"

The store was founded in 2002 by Clara Villarosa, who had been the longtime owner of the Hue-Man Experience in Denver, Colo. Villarosa retired in 2005. Marva Allen is CEO and partners have included Rita Ewing, Celeste Johnson and Melvin Van Peebles.

Hue-Man has been one of the leading African-American bookstores in the country and was the site of many high-profile events, including a lively signing on pub date for Bill Clinton's My Life in 2004.

---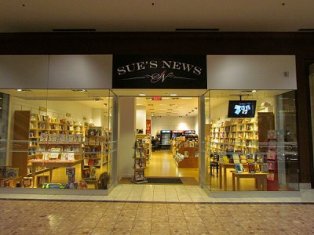 Founded in 2009, Sue's News, the newsstand and bookstore in St. Louis, Mo., is closing at the end of the month, the St. Louis Post-Dispatch reported.
Owner Richard Bannecker, who named the store for his late wife, who had worked in a Barnes & Noble for a time and liked bookstores, said, "It's a tough business to be in right now. All retail is tough. But books are particularly tough. Amazon has had a huge impact on everything. They came up with a good model. But it hasn't worked out for the rest of us."
Another problem: Bannecker told the Riverfront News that the store's landlord in the St. Louis Galleria had moved his storage space into an "unusable" area.
Still, Sue's News did well, he said, with children's books and "the occasional blockbuster book" like Fifty Shades of Grey. Sue's News originally opened in Kirkwood as a newsstand, then moved two years ago to the Galleria.
---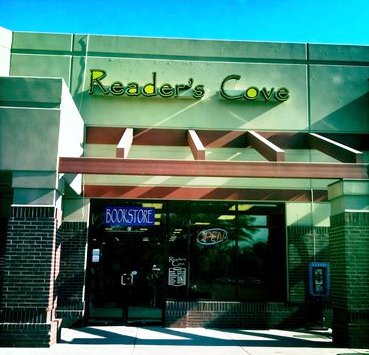 Citing the economic downturn of 2008-2009, online competition and "inadequate initial funding," Reader's Cove bookstore and its Half Moon Coffee Co., Fort Collins, Colo., are closing this Friday, according to the store's website.

"It has always been my dream to be a bookstore owner and even at this hour, I would not have traded away this opportunity," owner Charles Kane wrote.

He founded the store in 2006 and said the store "never really recovered from the economic downturn" and has been "hanging on by our fingernails for a couple of years." He also listed mistakes such as "lack of proper signage on the marketplace corner," "location challenges" and a "steep learning curve" for finding its niche of customer and for buying and dealing with vendors.



---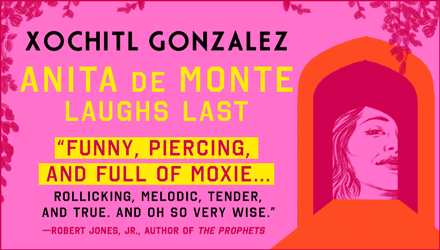 ---