Farewell to Endings: "That Is All There Is to the Story'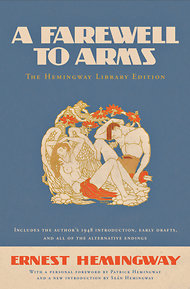 "That is all there is to the story. Catherine died and you will die and I will die and that is all I can promise you."
--One of at least 39 alternate endings to
A Farewell to Arms
that
Ernest Hemingway wrote
"before I was satisfied." Scribner's new edition of the classic novel, which will be released July 10, features "all the alternate endings, along with early drafts of other passages in the book" in an appendix, the
New York Times
reported.
---

---