Another Indie Challenge: Instant Book Gratification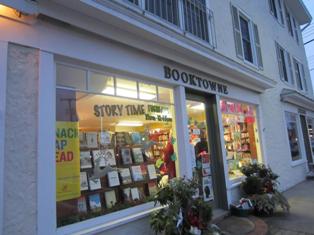 "We are in a society that wants things immediately. When I first opened and I told people I could get a book for them tomorrow, they were shocked and pleased. Now they'll say, 'Is there any chance I can get it later today?' "
--Rita Maggio, owner of
Booktowne
, Manasquan, N.J. (which opened in 2007), in
a Financial Times article
about how Amazon's negotiations to collect sales tax in many more states is part of its strategy of opening many more warehouses in highly populated areas to provide faster delivery services.
---

---