Sandy: Some Stores Back, Many Still Struggling
For many bookstores in the path of Hurricane Sandy, power--and some semblance of normalcy--returned in the last few days. But some continue to have no power, and others are just beginning the long, laborious task of cleaning up from disastrous flooding.
Over the weekend, the floors at Bank Square Books, Mystic, Conn., which was flooded in the storm, were being sanded and primed in preparation for the new tile that will replace the waterlogged carpeting. A sewer line is also being re-routed through the floor.
Co-owner Annie Philbrick wrote that she hopes the work will be finished by the end of this week and the store will reopen next Monday, November 12. She added: "Although we have insurance, this does not make up for the loss of daily customers and their shopping. We are working on placing a PayPal donation tab onto our website so that anyone who would like to help us out can do so."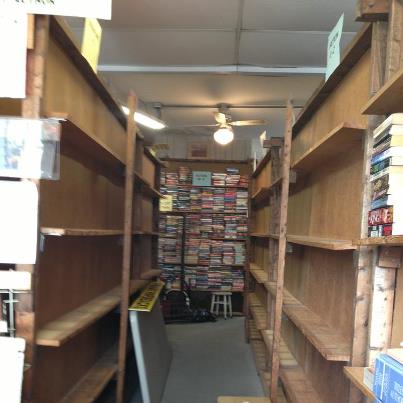 The Bookateria Two, Ocean City, N.J., also had flooding and "water damage to the bottom row of books." The store is moving books in order to replace the floor. Sadly, repairs will take a while: the store hopes to reopen by the new year.
Brooklyn's powerHouse Books, which was flooded in the storm, reopened Saturday afternoon, "six days after waterwitch #Sandy took our books," the store tweeted.
The store had prepared for storm surges of up to 11 feet but not for 14 feet, which led, powerHouse said on its website, to "an inundation of 28 feet throughout our 5,000-sq.-ft. main floor. Tubs of kids' books, event copies, and stationery and totes were lifted off the Arena steps and sunk; cabinets bobbed in the rushing onslaught; in 20 short minutes the Arena was flooded and then emptied, breaking out the front door glass window and taking more than a few items with it."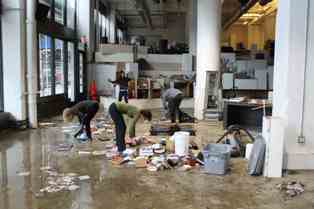 Losses are in "the several tens of thousands of dollars" and powerHouse has no flood insurance. "We're still trying to deep clean window sashes and sofa areas, and source new display tables and shelves. We're also contacting our wonderful suppliers to re-ship holiday orders and event copies." The store asked supporters to attend events and do "your holiday shopping in Dumbo."

The store is holding a day-long fundraising book fair on Saturday, November 17, 12-8 p.m., that will feature drinks, music and "some of our favorite authors." In the meantime, anyone wishing to help the store rebuild and restock can donate on the store's website.
Watchung Booksellers, Montclair, N.J., still has had no power since last Monday but has been open part of each day. On Facebook, the store made this poignant post:
"We truly hope this post finds you warm, connected, and safe. Our hearts go out to those who suffered losses from the storm. As you've noticed, Watchung Plaza is still dark and quiet. For a small business like ours dark and quiet is devastating. When our 'book' colleagues ask us why we remain a strong, successful independent bookstore, we say a lot of hard work and an INCREDIBLY supportive and loyal community. Well, we're not too proud to say that we really need your support now. For now, we will be open as close to normal as possible. The children's room is nice and bright and we'll have lanterns for you to use throughout the rest of the store. We're kicking it old school, processing payment by hand and we can't look stuff up on the computers but we can still talk books, kids can still look at books and above all we can laugh together. So many of you have come in already and supported us with your purchases, your company and your gratitude. So, please don't forget about us now and during the holiday season... and, most of all, spread the word. We thank you!"
---
For many bookstores in lower Manhattan, things improved markedly on Friday evening when power was restored to most areas. St. Mark's Bookshop wrote, "Lower Manhattan is a little bruised and battered but essentially intact." The store reopened on Saturday: "Awash in the soft glow of light to read by we are open for business!"
Housing Works Books also reopened on Saturday. As a store tweet put it: "Employees & vols who could make it in on foot bike or bus are helping out; please come visit. Our books missed you."
Three Lives & Co. in Greenwich Village was undamaged by the storm. Owner Toby Cox wrote: "I rode my bike in on Tuesday afternoon after the East River bridges were reopened to find the shop just as we left it on Sunday evening. It was a tough week, though, as the neighborhood essentially emptied out as folks fled uptown or to the boroughs in search of heat and hot water and a recharged cellphone. We opened every day from about 11 a.m.-4 p.m. to give folks a place to wander to and share stories but there were very few people out and about. I was not surprised we did almost no business but was surprised by just how quiet it was."
On Saturday, after power was restored, Three Lives & Co. reopened but closed early "to allow my employees to navigate a still seriously compromised subway system."
McNally Jackson also reopened, noting in an e-mail that "with power finally restored, the two pre-conditions for book-reading--what we like to think of as the big L's, Light and Literacy--can finally be met. So come on down, our bulbs are burnin' and our doors are open."
The event schedule is returning to normal today and one cancelled event has been "salvaged." Joan Wickersham, author of The News from Spain, who was going to appear last Thursday, is now joining A.M. Homes, author of May We Be Forgiven, for a reading and discussion on Wednesday, November 14.
Power was also restored Friday evening at Books of Wonder, on West 18th St., and the store, which was undamaged in the storm, reopened on Saturday. Books of Wonder noted that its Indiegogo.com campaign "is now in its second week and we are pleased to announce that we are getting closer to our goal everyday. Thank you to everyone that has contributed so far, and shared the news with their friends and families."
WORD in Brooklyn is donating 10% of the past weekend's sales to Occupy Sandy, and Greenlight Bookstore is giving 10% of its sales from last Tuesday through Sunday to hurricane recovery efforts.

Incidentally, Occupy Sandy is accepting donations through Amazon's wedding registry for its efforts both in Brooklyn and New Jersey. People can purchase from a range of suggested cleaning products, power strips, batteries, blankets and clothing, generators, trash bags, diapers, clothing and food.
The wedding registry formula notes that the "couples' style" is "warm, non-perishable." In addition, "the couple" has requested no giftwrap.
---
Although the offices of the American Booksellers Foundation for Free Expression at the South Street Seaport in New York City were undamaged, the building had four feet of water in the lobby and much of the equipment in the basement was ruined, according to ABFFE board member Suzanna Hermans of Oblong Books & Music, Rhinebeck, N.Y. ABFFE president Chris Finan is hoping to be able to return to the office this week.
In the meantime, ABFFE continues to seek donations to its online Children's Art Auction, which is scheduled to launch November 27. For more information, click here.
---
On Friday, Bookazine, Bayonne, N.J., reported that all employees were safe and its warehouse did not have major damage. But the wholesaler did not have power, telephone or Internet. Until normal service is restored, Bookazine offered these contacts:

Cindy Raiton at raitonc@aol.com or 908-727-5554 or 908-500-7971
Richard Kallman at bzrichk@aol.com or 917-922-6433



---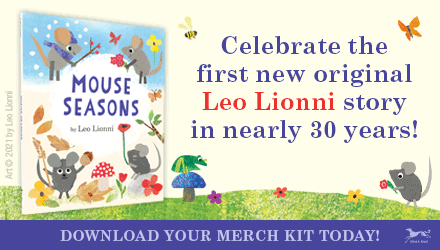 ---