Foyles, Bookseller Holding Workshop on Flagship Redesign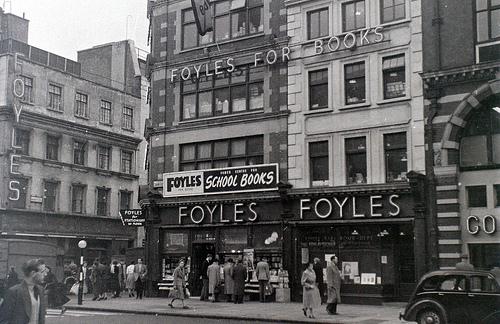 The legendary Foyles bookshop and the Bookseller are inviting customers and industry representatives to contribute to the design of a new flagship Foyles store on Charing Cross Road in London that will be "the bookshop of the future." The offer was made during the Bookseller's FutureBook conference today.

Interested people may apply to take part in a half-day workshop with architects Lifschutz Davidson Sandilands, who are working on the flagship store's new building at 107-109 Charing Cross Road. The store will move from its current location at 113-119 Charing Cross Road in spring 2014; the new site will have 40,000 square feet of space on three floors.

Some 30 people will be selected for the workshop, which will take place in February and be the "last stage of planning before the design brief is fixed." The participants will be asked to consider issues such as "declining physical book sales, the place of e-books, the cultural importance of bookshops and author events, the specialist knowledge of booksellers, and how bookshops can provide customers with a place to buy books, however they decide to read them."

Philip Jones, editor of the Bookseller, commented: "While words are our stock-in business, we also need practical solutions to real-world problems: and this is what we'll achieve, in what is essentially a trade-wide initiative to re-invent and re-invigorate the high street bookshop."

Foyles head of marketing Miriam Robinson said, "What we are offering with this workshop is a truly unique opportunity, an open platform for creative but constructive play, a chance to create a bookshop where the experiential, cultural strengths of bricks and mortar meet the growing opportunities of digital."


---

---