B&N Third Quarter: Nook Drags Down Results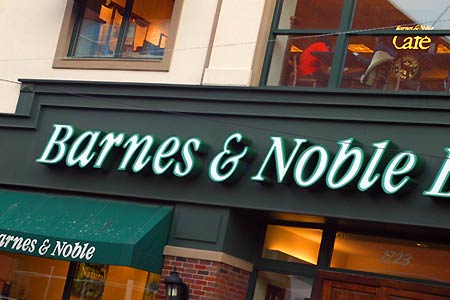 At Barnes & Noble in the third quarter ended January 26, consolidated revenues fell 8.8%, to $2.2 billion, and the net loss was $6.1 million, compared to net earnings of $52 million a year ago. In another measure of the company's health, EBITDA (earnings before interest, taxes, depreciation and amortization) fell 63%, to $55 million, from $150 million.

Sales of $2.2 billion were below analysts' estimates of $2.4 million, Reuters reported. As a result, in trading before markets opened, B&N stock was down 2.6%.

The company said that results were "adversely impacted" by the Nook, including $59 million in additional inventory charges because of unsold goods, $21 million in returns from partner retailers, $15 million in promotional allowances "to optimize future sales opportunities" and higher advertising charges.

Revenues for Barnes & Noble's bookstores and BN.com businesses, which chairman Len Riggio said on Monday he wants to buy, fell 10.3%, to $1.5 billion in the quarter. The company attributed the decrease to a 7.3% decline in stores open at least a year, store closures and lower online sales. Excluding Nook products, sales at stores open at least a year fell 2.2%.

Revenues of Barnes & Noble College stores fell 1.6%, to $517 million, and sales at stores open at least a year dropped 5.2%, in part because "the back-to-school rush season extended past the close of the company's third fiscal quarter." If that period is included, sales fell 2.1%. B&N added that "product margins improved during the quarter on a higher mix of higher margin textbook rentals, while expenses increased due to new store growth and continued investments in digital education."

Nook sales, including digital content and accessories, fell 26%, to $316 million, primarily because the company sold fewer Nook devices.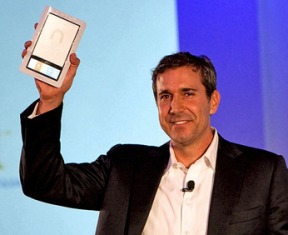 Saying the company "remains committed to its tablet and e-reader business," CEO William Lynch said that B&N has "taken significant actions to begin to right size our cost structure in the Nook segment, while also taking a large markdown on Nook devices in order to enhance our ability to achieve our estimated sales plans in subsequent quarters.

"Nook Media has been financing itself since October of 2012 due to the strong investment partners we've been able to attract in Microsoft and Pearson. Coming off the holiday shortfall, we're in the process of making some adjustments to our strategy as we continue to pursue the exciting growth opportunities ahead for us in the consumer and digital education content markets."

He added that Nook and B&N stores "will continue to have a close relationship."
---

---