A Whale of a Tale Bookshoppe Seeks New Location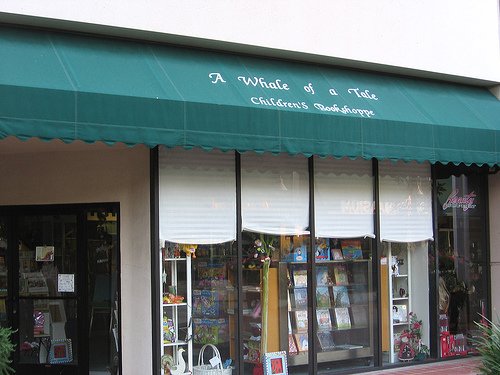 Pannell Award-winning bookseller A Whale of a Tale Children's Bookshoppe, Irvine, Calif., is going to close temporarily, but owner Alexandra Uhl promises that the business will reopen in another location as soon as possible, Jacket Copy reported.

"I'm ready to pass on the bittersweet announcement that the store will be closing at the current location at the end of May, and re-opening on a reduced schedule in a new Irvine location during the summer," Uhl notified customers in an e-mail Monday. "In today's world, the economy, the size of the store, and the seven-day work weeks to manage it, no longer make sense for me."

Promising more details soon, Uhl wrote that her bookshop "will, though, continue to host popular school and library events. And even with reduced hours, the store will be there to serve your book needs. For now, I bid you a fond and grateful farewell."
---

---