Rallying for the Book House, Rock Hill, Mo.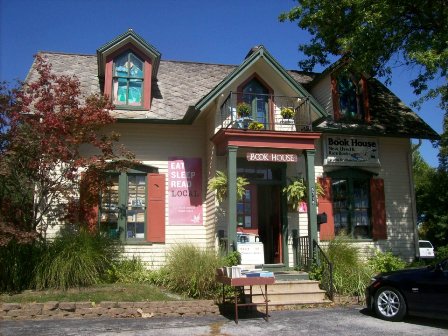 On Tuesday, a group rallied at the Book House, Rock Hill, Mo., to protest the landlord's plan to sell to a developer who wants to demolish the building and several neighboring structures and create a storage facility. At the beginning of the month, owner Michelle Barron was served an eviction notice, requiring her to move out of the store by the end of July.

Local station KSDK had a report on the rally, which was organized by Robin Tidwell, owner of the appropriately named All on the Same Page Bookstore in Creve Coeur, another St. Louis suburb.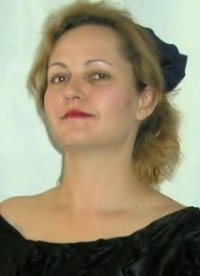 Tidwell
On her blog, Tidwell outlined the issues, saying, "Why am I involved in this? Several reasons, as I'm a reader, an author, and a publisher. And a bookseller. But mostly because an attack on one indie bookstore is an attack on all--and make no mistake, this is an attack by the property owner, Rex Stahl."

Support for the Book House has been growing online. A crowdsourcing campaign aims to raise $50,000 to help the store find a new location, pay security and other fees, remodel and move its 300,000 books. "Ideally we would like to purchase the historic house and surrounding property, but realistically the funding we would require for that would be perhaps twenty times our set goal," the store noted.

There is also an online petition to the City of Rock Hill protesting "the tear-down and redevelopment of the Book House," which has gained more than 1,700 signatures.
---

---