Reaching Out to the 'World Beyond Our Front Doors'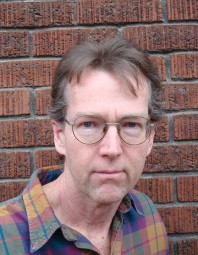 "What does bother me is thinking about all the people out in the world beyond our front doors who would thoroughly enjoy being here but still haven't found us.... As a person who enjoys being sociable I have to restrain myself constantly from approaching total strangers and saying, 'Hi! You don't know me but I've been watching you and I think you'd have a wonderful time at the bookstore where I work.' The liabilities that could result from this behavior clearly outweigh any imagined benefits.

"It's frustrating because I see potential Annie Bloom enthusiasts everywhere; they're in supermarkets, restaurants, coffee shops and sometimes they're in the car stopped beside mine at a red light. You would not believe how hard it is for me NOT to open my car door and hand the driver next to me a bookmark from the store. Yes, I carry bookmarks around with me and sometimes I hand them out to people who already know me such as bank tellers and baristas."
---
---