Facts Disputed in Justice Department vs. Apple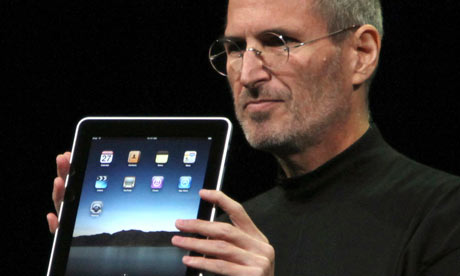 In dueling filings before trial, which is scheduled to begin June 3, Apple and the Justice Department present very different outlines of events that led to the adoption of the agency model for e-books in 2010 by five of the six major U.S. publishers, all of whom have settled with the Justice Department.
Now, according to the New York Times, the Justice Department is portraying Apple as the "ringmaster," pressuring publishers to adopt the agency model. The government's evidence includes an e-mail from the late Steve Jobs to James Murdoch of News Corporation, parent company of HarperCollins, saying, "Throw in with Apple and see if we can all make a go of this to create a real mainstream e-books market at $12.99 and $14.99."
The government also charged that Apple tried to push Random House to adopt the agency model earlier than it did by threatening to block a Random House e-book app from its App Store, with one Apple executive taking credit for the tactic. Apple apparently also suggested that Random House withhold e-books from Amazon to force Amazon to accept higher prices. Random House was the only one of the six large U.S. houses not to go along initially with the agency model and was not charged by the Justice Department.
The filing also quoted Penguin CEO David Shanks as saying that Apple was the "facilitator and go-between" for the five publishers in adopting the agency model.
In Apple's most recent filing, the company asserted, Reuters wrote, that "publishers had decided, independent of Apple, to eliminate discounts on wholesale book prices of e-books, to sell lucrative hardcover books first to bookstores in a practice called windowing and to take other measures to push Amazon to raise prices. When Apple, then in the process of developing the iPad, approached the publishers to set up an online bookstore, the electronics giant ran into opposition when it demanded that Apple receive a 30% commission, that publishers not undersell them, and that windowing be scrapped."
Apple said that difficult negotiations ensued. "Early--and constant--points of negotiation and contention were over Apple's price caps and 30 percent commission," Apple wrote in its filing. "After Apple sent draft agency agreements to each publisher CEO on Jan. 11, each immediately opposed Apple's price tiers and caps."
---

---