Welcome Aboard, Bookstores!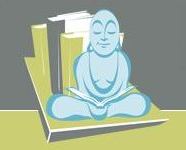 This week, we welcome the following bookstores that have signed up to have Shelf Awareness for Readers customized for their stores:
City Lights Bookstore in Sylva, N.C.
The Bookmark Shoppe in Brooklyn, N.Y.
Lift Bridge Book Shop in Brockport, N.Y.
The Family Bookshop in Deland, Fla.
BookPeople of Moscow in Moscow, Idaho
The customized edition features the store's logo, an events feed with store events and buy buttons for each reviewed book that link back to the book's page on the stores' websites. The five stores join the more than 50 bookstores already enjoying the benefits of helping customers discover books via Shelf Awareness book reviews, author interviews and more. To see the full list of stores, click here. If you are interested in participating, find out more on our website or please contact marketing manager Christopher Priest at christopher@shelf-awareness.com.
---

---