Bob Miller Creating New Division at Macmillan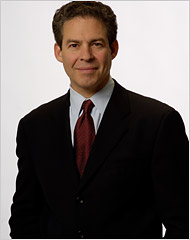 Bob Miller is joining Macmillan, where he will launch a new, stand-alone company that specializes in nonfiction. The as-yet-unnamed company will publish about three books per month, starting in early 2015, and will report directly to Macmillan Trade CEO John Sargent. Miller will start with a small editorial staff in the beginning of July.
Miller was most recently group publisher of Workman Publishing, created HarperStudio at HarperCollins and founded Hyperion at Disney in 1990, where he worked for 18 years. Before that he was editorial director at Delacorte Press, a senior editor at Warner Books and fittingly began his career at Macmillan's St. Martin's Press, where he was an editorial assistant and editor.
"This business is all about the authors and the books," Sargent said. "Finding the right books at the right price is a tough job, and Bob has shown himself to be very good at it. We're really thrilled to welcome him back to the Flatiron Building, and we're looking forward to many successes together in the years ahead."
Miller commented: "I couldn't be happier to return to my roots on 23rd Street, where I learned so many of the publishing values I've aspired to ever since. I'm very grateful to John and my Macmillan colleagues--new and old--for this chance to do what I love with such enthusiastic support."
---

---