JEM Store: Kinokuniya Opens Fourth Location in Singapore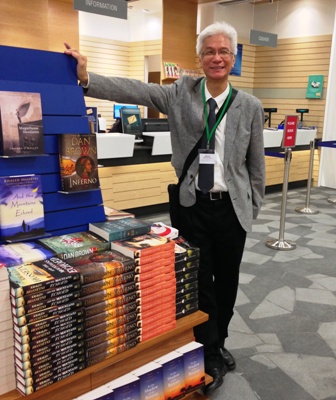 Kenny Chan in the JEM store last Friday, the day before the store's--and mall's--grand opening.

On Saturday, Books Kinokuniya opened its fourth store in Singapore, a 7,844-square-feet location in the new Jurong East Mall, or JEM, in the western part of the city-state.
The Kinokuniya store marks several firsts: it's the company's first new store in Singapore in 14 years, it's Kinokuniya's first Singapore store outside the city center, and it's the first major bookstore opening in Singapore after a series of high-profile closings in the past two years, including Borders, Page One and some Harris Bookstores. As Kenny Chan, director of Kinokuniya's main Singapore store and director, merchandising division, noted, "We're going against the bookselling grain: we're growing." He emphasized that Kinokuniya's growth is occurring "naturally and organically" both outside Japan, where Kinokuniya has 26 stores, and in Japan, where the company has 54 stores and is opening a store in Osaka.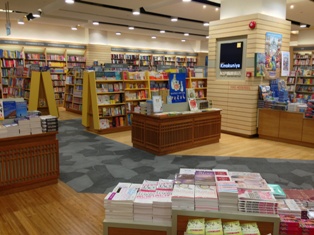 A smaller version of the flagship Orchard Road store, the Kinokuniya at JEM aims to re-create the larger store's cosmopolitan and international in-store experience. It has a stone "path" through the store, has clear, pleasing sight lines and light-wood fixtures, and offers a wide range of titles, most of which are in English. There are 70,000 titles and 8,000 in Chinese and Japanese. (Popular sections at the main store are fiction and literature, business, children's and graphic novels, which includes anime, manga and what many here call "American comics," i.e., superhero titles.)
Sales over the weekend at the new JEM store exceeded Kinokuniya estimates by 30%, with all departments "doing well and the buys and inquiries at the same level of sophistication as the Orchard Road main store," Chan said. "It seems that we have brought in the book lovers, both new and regulars from our other stores." One regular customer of the Orchard Road store since its opening 14 years ago who lives near the new store told Chan that he loves the new store "but will go back to his first love"--the Orchard Road store.
The new Jurong East Mall is the third largest suburban shopping mall in Singapore, which boasts an unusual number of shopping malls for its population of a little more than five million. The mall has more than 800,000 square feet of retail space, and its 260 tenants include a Robinsons department store, Cathay Cineplexes, Marks & Spencer, Uniqlo, Crabtree & Evelyn and Swarovski.
More on Books Kinokuniya in the coming days. --John Mutter
---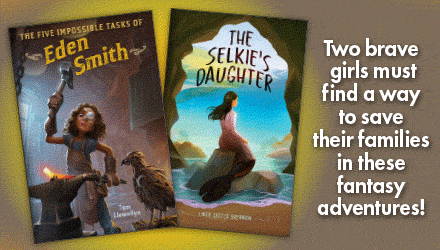 ---