Gaiman Giveaway Contest: 10,000 and Counting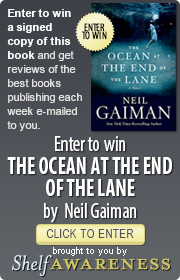 Shelf Awareness hosts book giveaways twice a month as a fun way to promote new books, and our current giveaway--10 signed copies of Neil Gaiman's new novel, The Ocean at the End of the Lane--is breaking records. More than 10,000 people have entered already, which is a testament to how much people adore Gaiman's work.
Take a look at the contest here and watch for future giveaways from DC Comics, Charlaine Harris and other writers. Bookstores, bloggers and others can join in by posting the contest button on their websites--the instructions are here.
---

---