Happy Jerry Pinkney Day!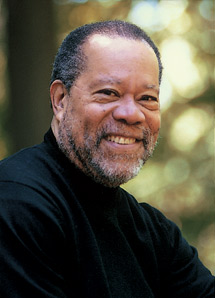 The city of Philadelphia, Jerry Pinkney's birthplace, has declared June 26th "Jerry Pinkney Day" throughout Philadelphia and the Commonwealth of Pennsylvania.
The 2010 winner of the Caldecott Medal for his book The Lion and the Mouse will be the subject of an exhibition at the Philadelphia Museum of Art called "Witness: The Art of Jerry Pinkney." The show opens on June 28 in the Special Exhibitions Gallery of the Perelman Building and runs through September 22, 2013.
The show displays nearly five decades of work by the celebrated Philadelphia-born illustrator and comprises more than 100 images, including designs for record album covers, commissions for African-American historic sites, and illustrations from his award-winning children's books, including The Lion and the Mouse, The Patchwork Quilt (1985), John Henry (1994), Minty, A Story of Young Harriet Tubman (1996) and Black Cowboy, Wild Horses: A True Story (1998).
---

---