Bookstore Sales Slip 1% in May
May bookstore sales fell 1% to $953 million compared to May 2012, according to preliminary estimates from the Census Bureau. For the year to date, bookstore sales have risen 0.2% to $5.244 billion. This has proved an erratic year so far: sales improved in January and March over 2012, but were down in February, April and now May, likely because of high sales a year earlier of the Hunger Games and Fifty Shades of Grey trilogies.
Total retail sales in May rose 5% to $444.6 billion compared to the same period a year ago. For the year to date, total retail sales have risen 3.8% to $2,047 billion.
Note: under Census Bureau definitions, the bookstore category consists of "establishments primarily engaged in retailing a general line of new books. These establishments may also sell stationery and related items, second-hand books, and magazines."
---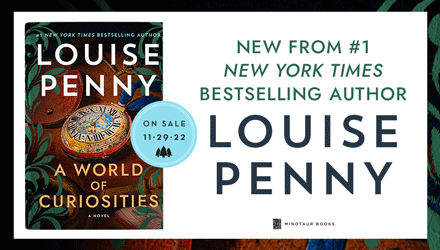 ---